Game development is something I've been interested in since I was very young indeed. The first game I ever played was the original Half Life, and then Unreal Tournament, I must've been about 8 or 9, although to my father's credit he did download a mod for it that changed all the weapons into fruit that the players that would throw at each other. After seeing how many maps were community made, I became fascinated with the creation process, although then too baffling for me, but nevertheless the interest lay dormant for many years, probably until I got into the Half Life 2 modding scene, Neotokyo and Dystopia being a few of my favourites, both of which were not undoubtedly great video games, but also brilliant from an art and story perspective, particularly Dystopia, in which much of the backstory was built by fans through the use of a wiki, and this involvement of the community enthralled me, as map creation in first person shooters had many years before. For many years after that, I became determined to find a way to create a game of my own, examining many other indie games for inspiration, and becoming hugely more interested in a variety of literature as well, both due (to an extent) to my dabbling in reviews and journalism at the time, as well as my own experiments in writing more recently. It wasn't until just a few months ago that I discovered the fantastic Ren'Py Visual Novel Engine, something that would allow me to create a game that was weighted far more heavily on story than has been the case for quite some time, and also would allow me to use my experience in art easily, without restraining me because of my limited programming experience. Since then Cube Noir has been set up, a small and dedicated team who aim to make this game, now titled "INCURSION", a reality.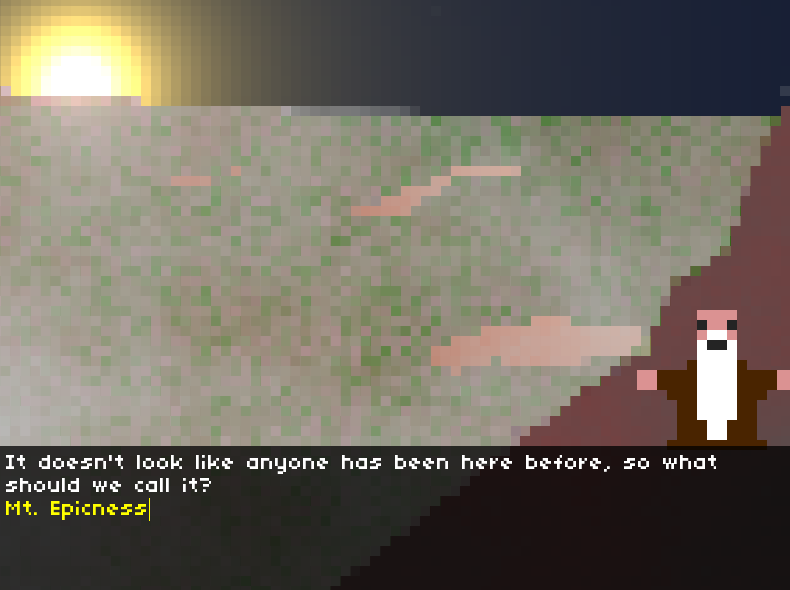 We don't aim to change the industry with what we're doing, or to create something better than has been done before, but what we not only aim to do, but WILL do, is tackle some areas in which the current games industry seems particularly misled and badly educated in, things such as non-linearity, something that has seen a recent boom, but nonetheless continues to be executed extremely poorly by many teams across the industry. Our approach to non-linearity deviates from the norm in a way that remains glaringly obvious, but for some reason largely unexplored by most developers. Normally the team constructs maps and locations for the game, fills them with objective nodes and then simply builds a story around them, a method that results in an experience that is often jarring and disappointing for the player. We on the other hand are actually dedicating a significant amount of our time to writing a story that not only fits together, but actually flows, with as little difference in quality between one story-arch and another as is possible. The aim is also for this to extend replay value, by allowing the player to explore and entirely different story, just by choosing a different dialogue option at some point in the game. As is always the case, these objective (or in our case; story) nodes will be accessible from more than one navigation of the event-tree, but we're working hard to make sure that it feels natural nonetheless.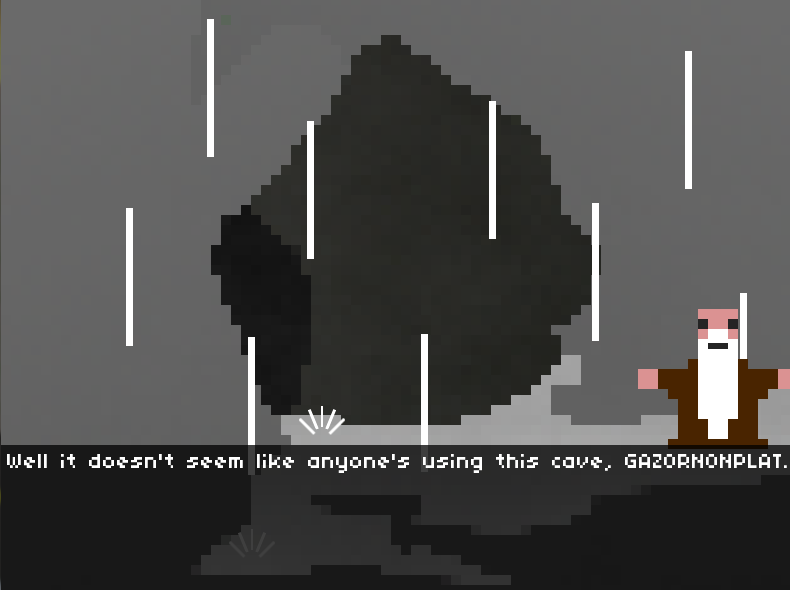 We are also planning to use a well-known development strategy, namely "organic development", but with our own spin on the formula, whereby we take the name organic very literally, using the various stages in a plant's life to derive the various stages of development of the game. To elaborate the game advances from an initial idea or "seed", and then were other developers would use Alpha, Beta, and Final to label the game's iterations, ours advances from a seed, to a seedling, a sapling, a pole, and finally a full grown tree. Each iteration is also given a cutesy graphical representation on our newly-redesigned website, all to make the game more accessible, and make it easy for fans to understand the development cycle, and give us useful feedback. All versions of the game up until those just shy of the project's completion will be available to anyone for free download via our website, and the final game is planned to be priced at just £2 on Desura, for Windows, Mac, and Linux.