It's no secret that Freedom Planet has been a blast so far, both for our players and for myself and my team. We've received all kinds of feedback, but whether it be good or bad, pretty much everyone has agreed that Lilac bears more than a passing resemblance to Sonic the Hedgehog in appearance. After taking a few steps back and giving myself time to think about what I really want for the game, I've decided that I myself was not entirely happy with her design either. So, I decided to give her a makeover: Something that would keep her original spirit intact but make her more original, attractive, and easy to draw. So, after working with my character artist, here's our result: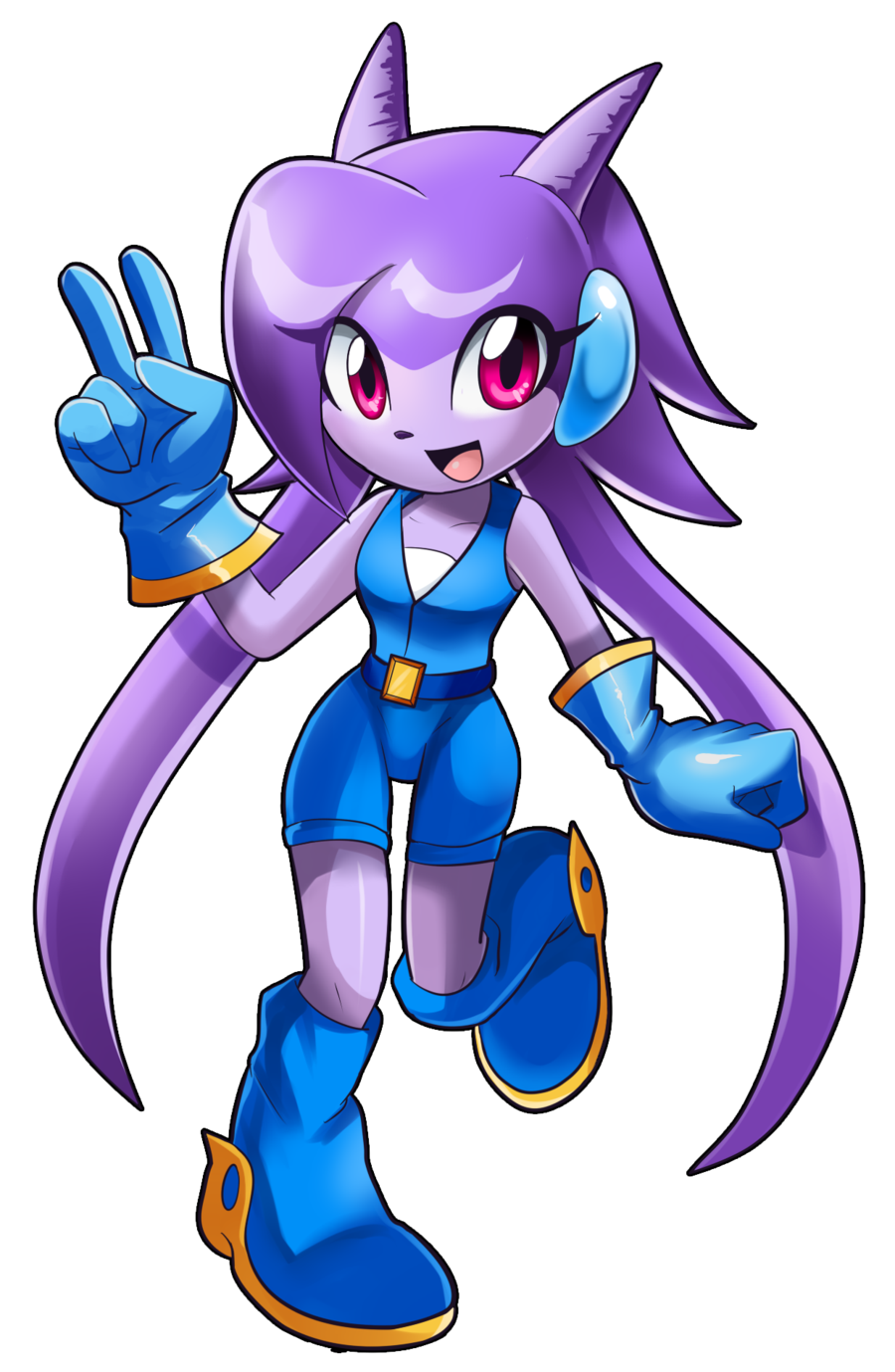 As you can see, we're going to go with a more anime-like style with the characters for full drawings, to better emphasize their differences. As for Lilac's in-game sprite, you can see it in action here: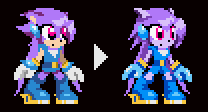 Due to the small size of the game's graphics, Lilac still has similar proportions to a Sonic character, but I've taken the effort to better highlight how she's different from that blue hedgehog. I'm also putting a greater emphasis on her hair tendrils, as you can see by her new rolling animation in which she wraps them around her body and uses them like a wheel (instead of transforming into a sphere like Sonic, as was the case previously).
I'll start to replace the artwork on our website and in other places once we've got another character or two drawn in this style. As far as an updated demo goes, I'm going to wait with that until I have more revisions in place so that the next build feels as refreshing as possible.
Overall, I'm super happy with her new look and I'm ready to move on and continue building the game!