What happened since our last update? We fixed bugs, rewrote the movement system and impemented a few new features (and probably added a few new bugs, too). We are glad to see that our alphatesters have fun and that there's a certain element of addiction, so we decided to reopen the registration thread to provide more people with the opportunity to play the game and help us improve it. There have been many good suggestions we cannot implement instantly, but we are working on it!
Everyone can post in the testing forum again to get an user account, and everyone should be able to register a forum account as well (before, there was an issue so that emails weren't sent, this has since been fixed). The alpha will last at least until July, 11th - maybe longer. If you want to help us and play the alpha please post to the new Testing thread at the forums: Testing Forum
We've been extremely happy with your feedback so far! Thanks to our alpha testers for all your bug reports, and we hope you enjoy the game. Keep your ideas and suggestions coming!
Finally, one more screenshot of a dungeon created by one of the testers. The preview image of that news is also taken from that dungeon.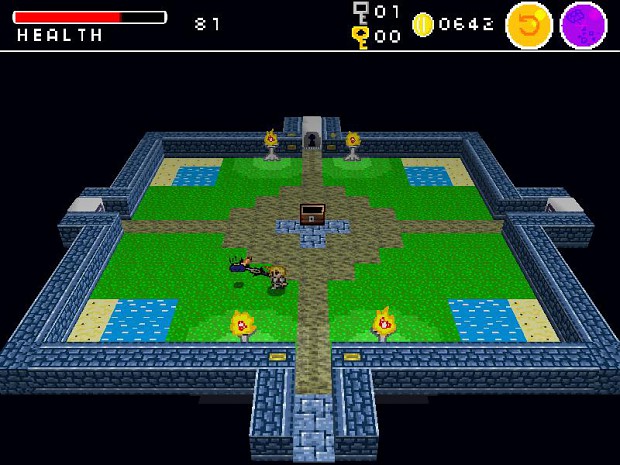 So we are looking forward to see you ingame. Be an ass! Become a legend!