Hey there everyone, Bonesy here.
So I'm a bit new to IndieDB, but I'm super stoked to have Double Death here for you guys. For the last 2~ years I've been trying to create a community-driven zombie game heavily based on customization and modding. The idea came to me when through the oddly mixed inspirations of TF2, Killing Floor, Left 4 Dead, Metal Slug, and Streets of Rage. Initially, the game was a platformer, whose prototype sprites were edited versions of the popular game Gang Garrison's sprites. I scrapped the prototype, and moved on to create a far better version that was semi-isometric. However, my hard drive failed (it was a 4 year old computer I was working on) and I lost the game's data. So the current version of the game (the sidescrolling beat'em up styled one) is actually version 3.0.
Double Death is a sidescrolling survival game with beat'em up elements taken from games like Streets of Rage at heart. Simple enough. However, the real kicker comes in when the modding API is introduced. 95% of the game can be modified and added onto at your heart's content. I got inspiration for the modding API from playing Garry's Mod (excessively). Basically, you can create maps, gamemodes, weapons, zombies, skins, power ups, game mutators...almost anything! Double Death can be played in single player or multiplayer (yes, the mods do carry over into multiplayer, but the mods must be installed server-side).
The game was previously being developed with a development log on TigSource Forums (Forums.tigsource.com), so most of what I'm going to post today is sort of a "migration post" to fill in followers who don't follow TigSource.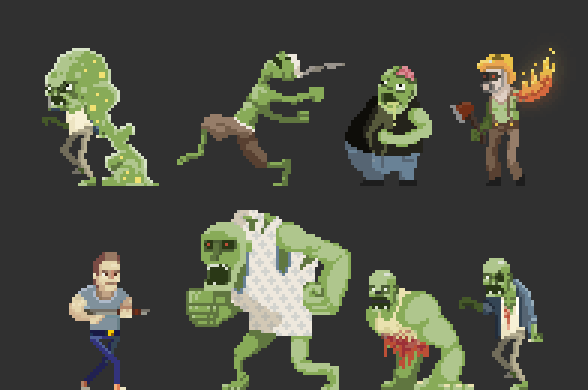 Here's a pictures which shows the male player character and all the current zombies in the game, except for the female zombie.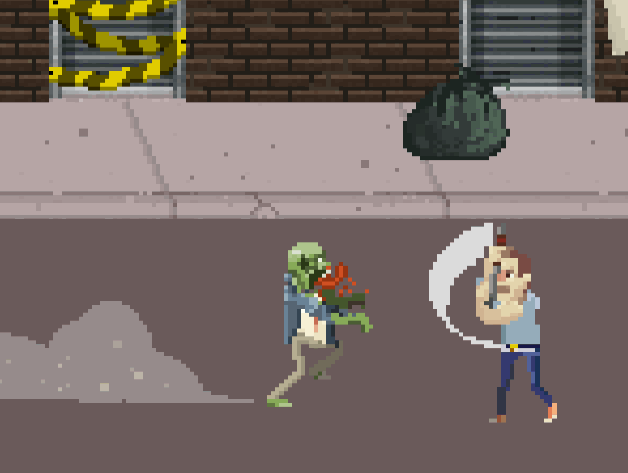 Pictured here is the player knocking back a zombie, who desperately wants to eat the player's flesh (or brains, that works too).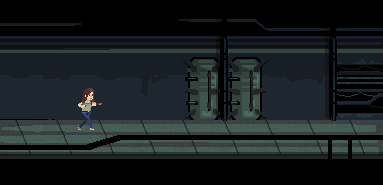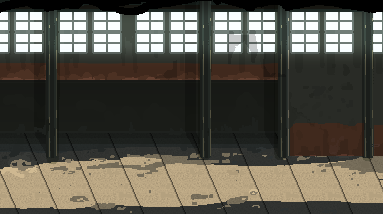 Map Mockups using other tiles besides the generic city assets. These mockups show a nuclear plant, a ship, and a warehouse.
Just a spitter doing what he does best.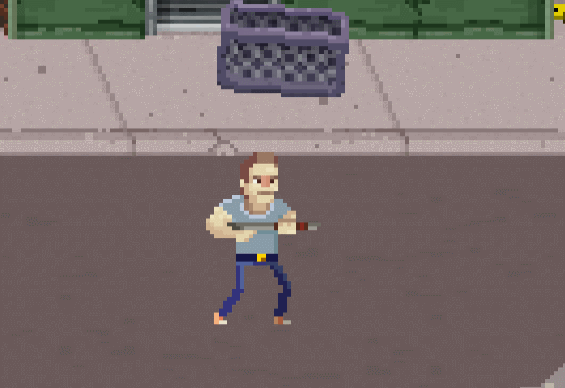 The default movement system allows for rolling, which is pretty cool.

A tank is shown here knocking up the player, and the former damage effect.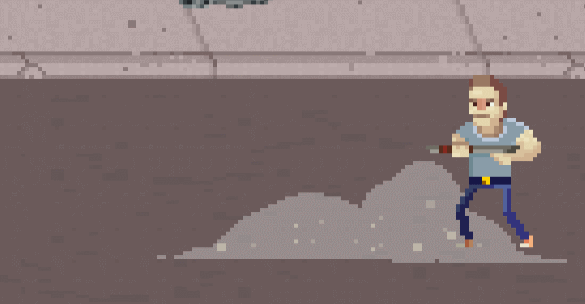 New, improved damaged effect. Coming to a theater near you!
The marvelous indoors!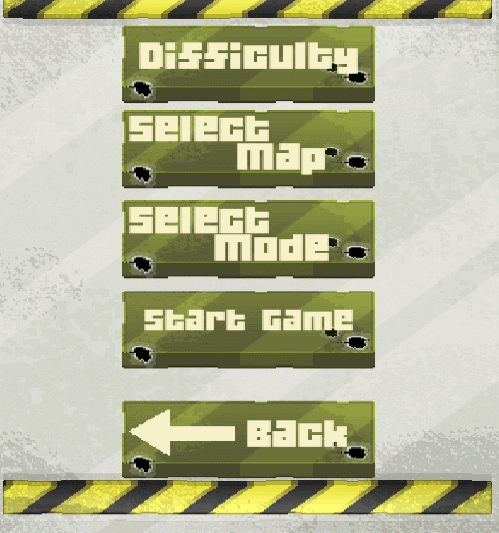 Little bit of a menu preview here. (Single player game setup is pictured)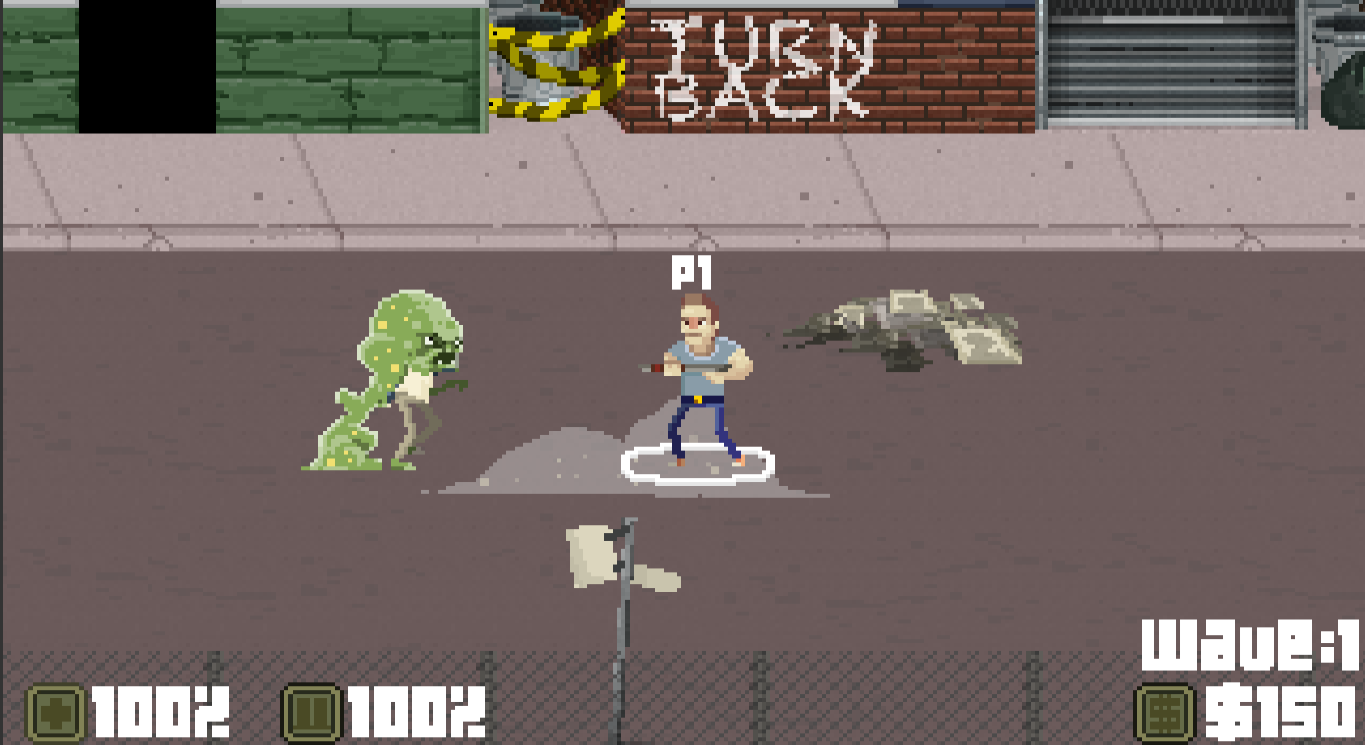 Actual in-game screenshot. The "Wave: #" text only appears if the gamemode is wave-based.
And that's what I got today. Thanks so much everyone!
I'll make sure to make these posts quite often, which will showcase all the cool stuff I've been adding to the game (along with witty captions).
Lastly, if you want to get into contact with me here's a few ways!
Website: Tophatentertainment.us
Twitter: Twitter.com
Facebook: Facebook.com
Youtube (currently inactive): Youtube.com
Email: admin[@]tophatentertainment.us <----(without the [ ])
Signing off for today,
-Joe (Bonesy)