In the last weeks I worked on improving the graphics of the game (The environment hasn't been changed and is still a placeholder):
As I said some time ago, I stopped adding new blocks to the game and instead I wanted to focus on implementing more important things in order to get the game ready to be released. I wasn't really happy with the way the game looked (there were almost no textures,...) and I knew that many icons where missing in the menus. So I decided to work on the graphics.
Changes since the last update:
Improved graphics

New textures for standard blocks
New object models and textures for special blocks
Blink-effect for TNT and bomb
Added new icons the menu
Added crown object

Other changes

Warehouses have a global repository now. The amount of resources which can be stored is now calculated by the sum of the capacity of all warehouses.
Bugfixes

Fixed broken network code parts
Fixed a bug that sometimes made a player lose the game when the transparent block touched the crown (Still wondering how that could happen :))
...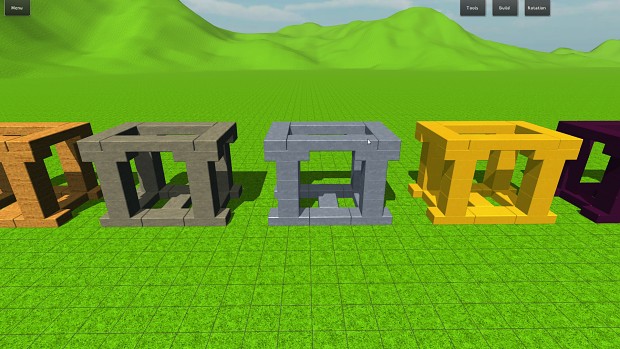 Read more on the development blog: Brickinventions.net . Hope you like the update, if you have any feedback just write a comment below :)