Hiya fellows,
A short update NON Game related, but something I am super excited about!
acParkour
During Ascend's 1 year of development, we have self-funded Ascend's development. We tried applying to grants, but most are aiming for mobile, so that is a no go as well. We decided we aren't taking jobs to fund the game, which could have provided funds in the short term, but would take precious time off from actual game development.
Instead we are going to try something else. We decided to packaged up our parkour system for Ascend and sell it in the asset store. Let me introduce you to
acParkour is an add-on for the popular UltimateFPS for Unity. This add-on will allow you to increase mobility and the freedom of movement in your game, expanding the already robust UFPS kit. Check out the trailer below to see it in action.
Initial Launch of acParkour will allows the following Motion
Wall running
Wall jump
Wall hang
Double jump
Dash
Air dash
Ground slide
Climb
Give the webDemo a testrun!


(requires Unity Webplayer)
Do check it out in the Unity Asset Store, if you are interested in creating first person parkour games. All revenues will be used to develop Ascend, and I thank you all for your support so far! Wouldn't have made it without you guys.
3D Printing
Secondly, another approach we are looking at is the possibility of generating revenues through 3D printing of the models. Once again, Tito Belgrave, character artist who worked on Medium Soldier, did an excellent job on the sculpt.
With the help of Triplaxis 3D Printing, our Medium Soldier is now a 6 inch tall figure,
sitting at my desk!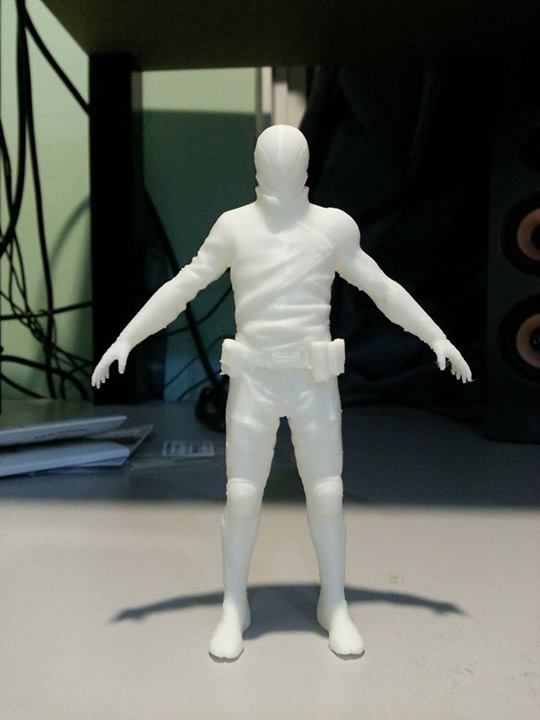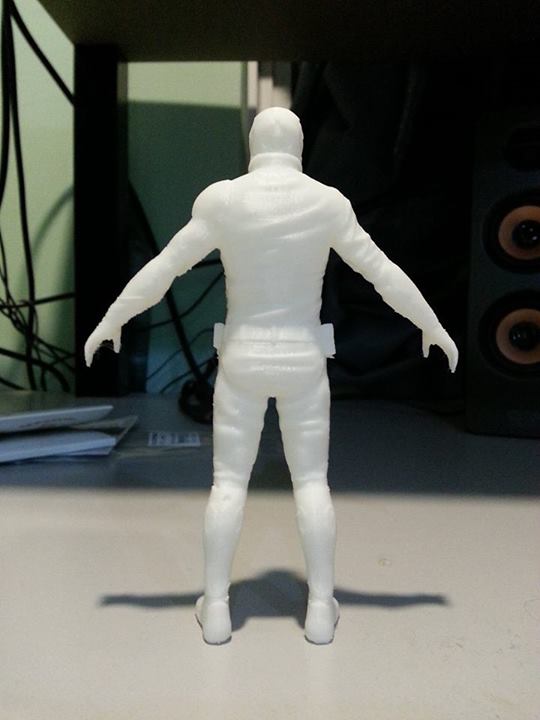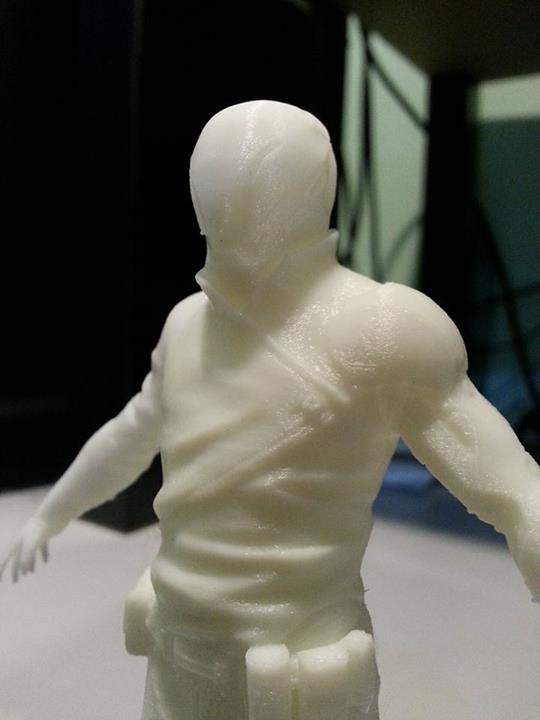 And this is the colored version, skillfully hand painted by a good friend, Reuben Liew. He is a crazy good artist and animator, and also crazy good in first person shooter game! Check out some of his artwork at his deviantart.
As you can see, the stepping effect is still pretty obvious, but this is definitely heading towards the right direction. If any of you guys think this is what could do (printing and selling Ascend figures) or if you think that's a bad idea, please do get in touch with me, I appreciate any comments and advice.
What's Next
Next update we will look into the weapons of Ascend. I can't wait to show you some amazing work done for the weapons!
Thanks for taking a look!