Hey all,
3079 has been updated to v2.11.10b
LOTS of stuff in this update. First, I wanted to get the mini-ships completed. Urcheon made 3079 some sweet cockpit graphics, each for the different faction ships. Lots of multiplayer synchronization stuff was improved for the mini-ships & an afterburners feature was added. Turrets are now in, and they can be found in cities, faction-controlled forts and also constructed by players. To keep things balanced, you can only build 3 turrets, and they go away when you leave the area. Elevators can now be built, which should help with your sniper towers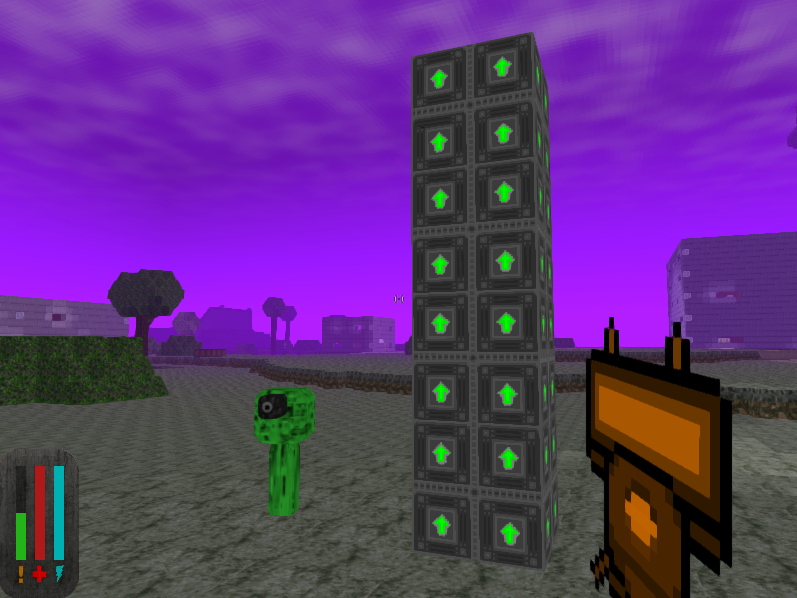 I also implemented lots of request interface improvements, like having the escape key get rid of dialogs without showing the "exit game" message. I've also added options to delete games & restart games with previous characters.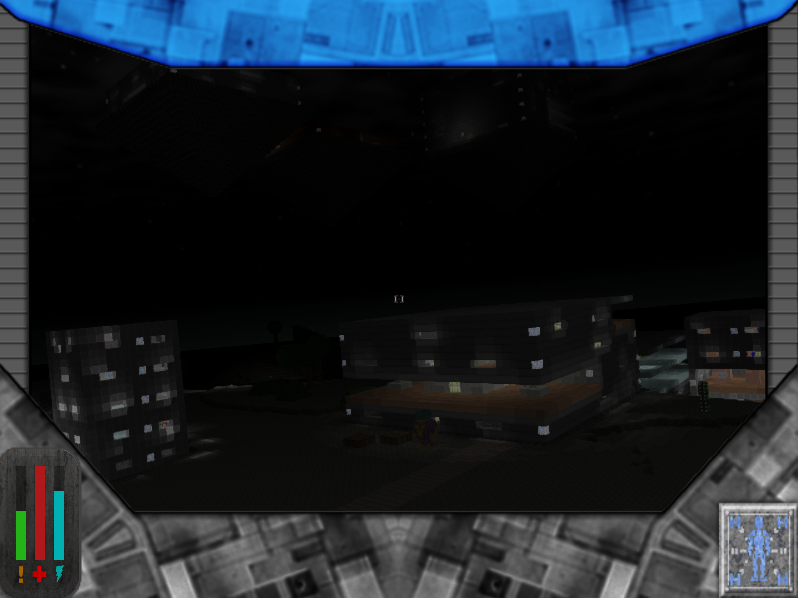 What is next? I hope to find a solution for 3D weapons and get some new items added. I also have a few more loose ends in multiplayer to fix, like guys getting stuck in floors.
Here is the complete list of changes:
Turrets! Now you can build and find automatic defense turrets
Mini-ships are almost complete: cockpits added (thanks to Urcheon) & many bugs fixed
Mini-ships can now be safely stopped by holding the "stop ship" key
Mini-ships are now immune to crashes for a few moments when taking off
Mini-ships now have a thruster sound
Mini-ships now have an afterburner ability by holding forward
Added options to restart new worlds and delete previously saved games
Fixed the ESC key to close out dialogs without popping up "exit game" message
Added a confirmation dialog to committing suicide
You can now build elevators
Fixed a bug that caused mini-ships to spawn inside buildings
Fixed characters being alive while showing 0% health
Fixed a crash that happened when clicking "cancel" on the connection address dialog
Fixed many server-related crashes, which caused "frozen characters" for clients
Added new Humoid & Neander face textures (thanks again to Urcheon)
Added a new "Very Basic" graphics setting for slow hardware that reduces draw distance
Construction options can now be cycled quicker by quickly clicking the right-mouse button
Fixed the storage box's construction point cost
Improved starting faction with Humoids so accidental attacks won't cause global hatred
Disabled camouflage while in a mini-ship
Demons should no longer spawn in air when the Demon King is dead
Attacking mini-ships will now affect the player's faction
Removed rounding errors when characters are finding the correct rotation to look & aim
You can now immediately activate batteries & generators when purchased at merchants
Fixed a bug that caused the chat history log to stop updating after awhile
Limited the console text entry length to avoid really long chat lines
Found ways to improve networking performance by pre-compressing known item names
Fixed a bug that made players stay invisible when using ships outside your view area
Made tweaks to AI so characters investigate when losing a target, instead of still "attacking"
Found some areas to improve CPU performance
Made some tweaks to hopefully fix characters not showing up for other players in multiplayer
Thank you again for your support!
- Jeremy (aka Phr00t)