My name is David and I am a video game artist. I am creating a 2d side scroller on my own and figured its time to get a real programmer to help me out. I am looking to sell the product once were done and would go 50/50 on the profits.
Here is my website....www.dwbailey.com
Here is my game project..its using the game-editor engine...but we could use whatever engine you are great with.
Dwbailey.co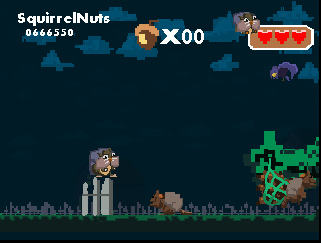 m/images/squrrelnutsGame.jpg
this is the link to the game ...
I should say something about it...its a game where you have to go to your neighbors and steal nuts from them, so you will be fighting squirrels, birds, turtles,ect...the idea is that you go out and shoot your nuts at the sacks and then the sacks break and you collect the nuts...once you get full you will have to go back to your tree and release some of them because when your full you will be to heavy and it will slow you down...just simple gameplay but will be challenging and fun..