Weathering
Panel lines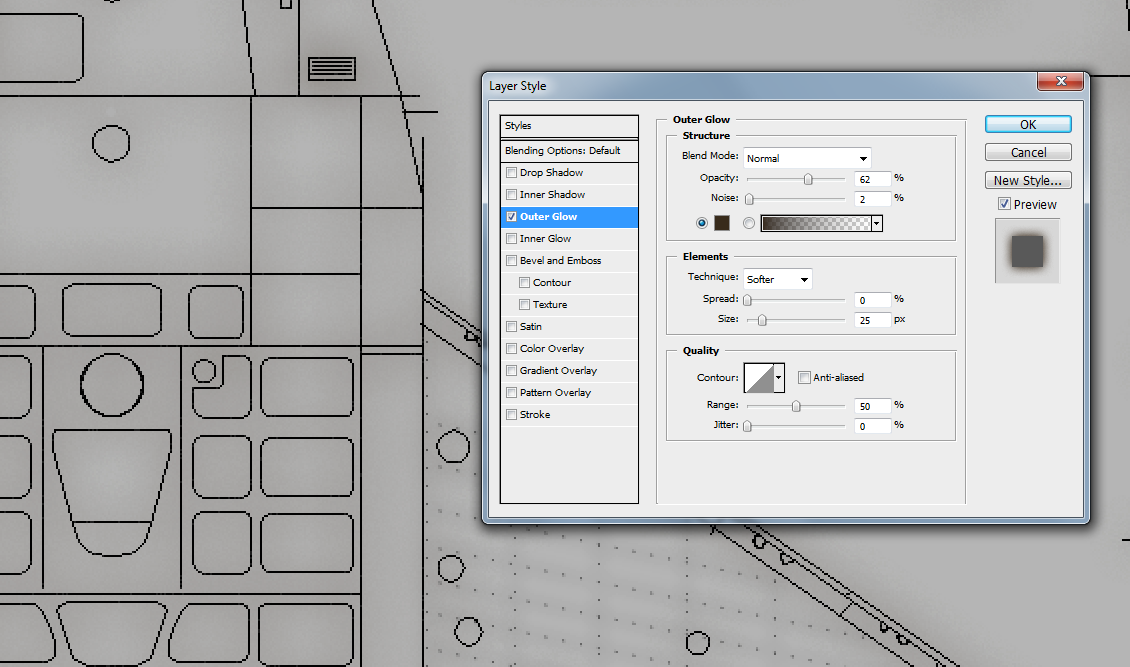 Isolate the panel lines from the template jpeg. Apply an outer glow of medium opacity, brownish color, ~25 pixel spread depending on how weathered they are and what looks better, and a very faint (~2%) noise to add some texture.
Residue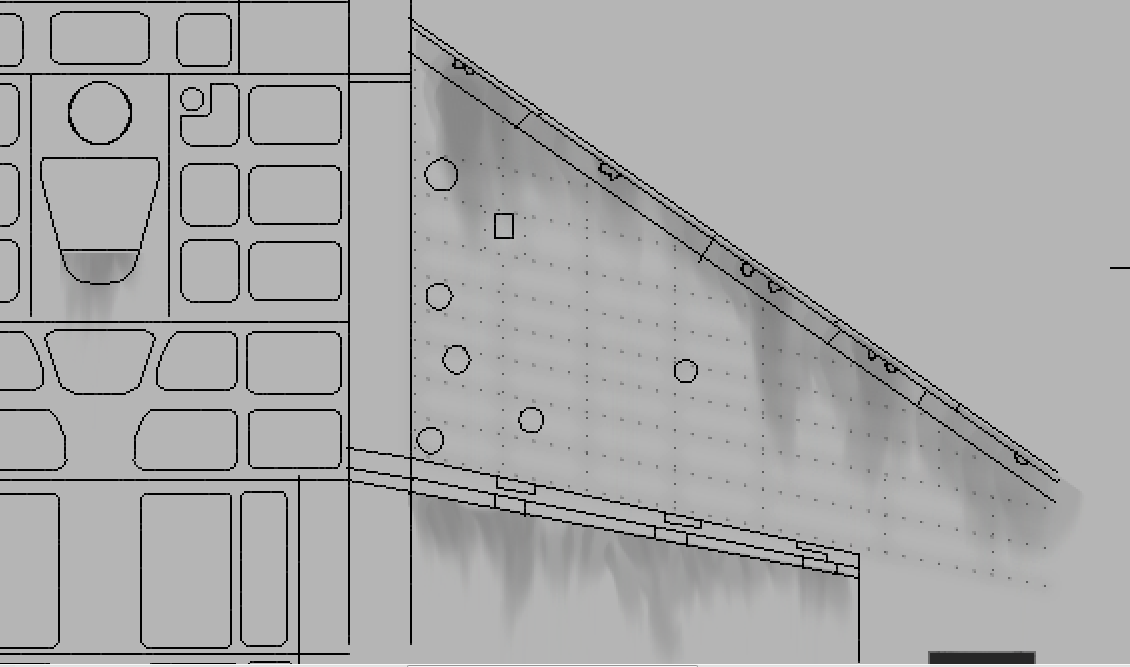 Lubricant, fuel, and gun fouling leave behind trails of residue. Draw them using Photoshop's finger painting function of the smudge tool. Lubricant should trail from control surface joints, with extra coming from actuators. Fuel trails from both inflight and ground refueling ports. Gun fouling should be the heaviest residue of all, trailing from gun exhaust vents. Other vents like APU exhausts and engine/avionics cooling vents will trail some residue depending on their purpose, too.
Specular Mapping
General
Start with a very dark surface (less than #0e0e0e) and copy over the panel and residue layers from your diffuse map. Give the panel lines' outer glow a lower range, close to 15-20%. Invert the residue and lower their opacity so they faintly shine.
Oil smears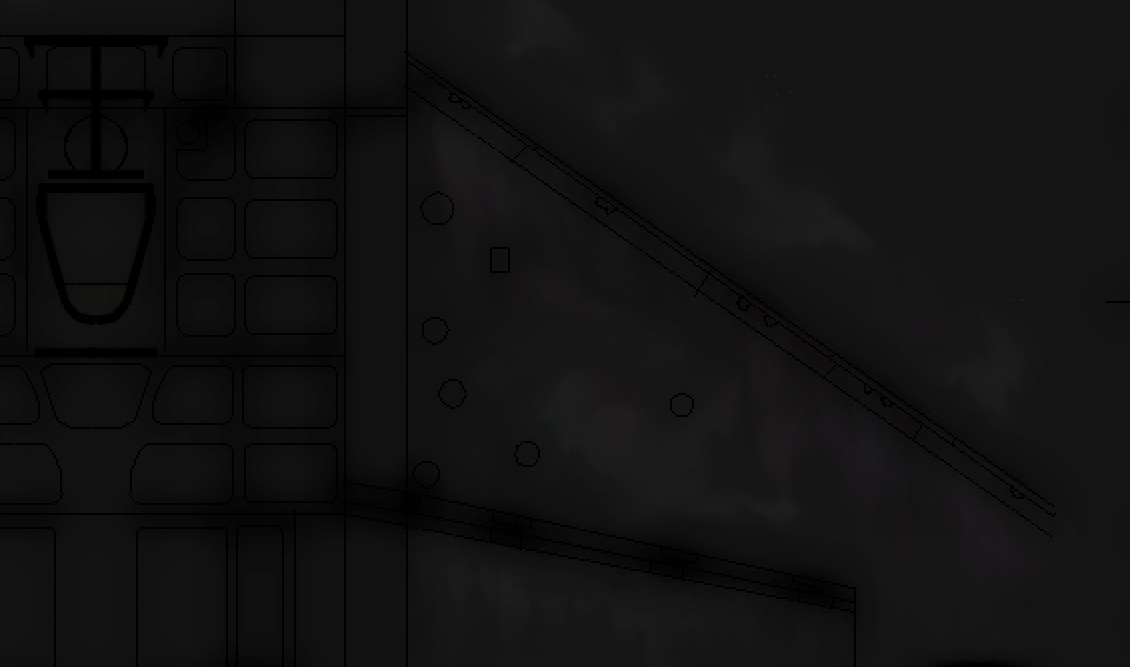 Using the finger painting tool from before, make a layer of white, circular smears where there are large, uninterrupted panels. Set it to a low opacity when finished.
Using a brush in dissolve mode at a low opacity, make a layer of multiple colors sprayed over the whole texture. Apply a gaussian blur. Control+left click on the layer to select it, then invert your selection and erase the rest. Set this layer to color mode at a low opacity, and this will make your oil smears faintly rainbow-colored like they would appear in real life.
Lights
I keep lights (and sometimes slime lights) at their full brightness on the specular layer since they're in glossy fairings.