Before you begin:
Make sure you have port forwarded your router to the right ports so people can connect to your server.
If you don't know what ports to forward to, they are:
27015 UDP (game transmission, pings)
27015 TCP (RCON)
27020 UDP (HLTV transmission)
26900 UDP (VAC service) -- automatically increments if used in case of additional server processes
Step 1: Install Half-Life Dedicated Server
(if you already have it installed, skip this step.)
Hover your mouse over LIBRARY in Steam and go to TOOLS.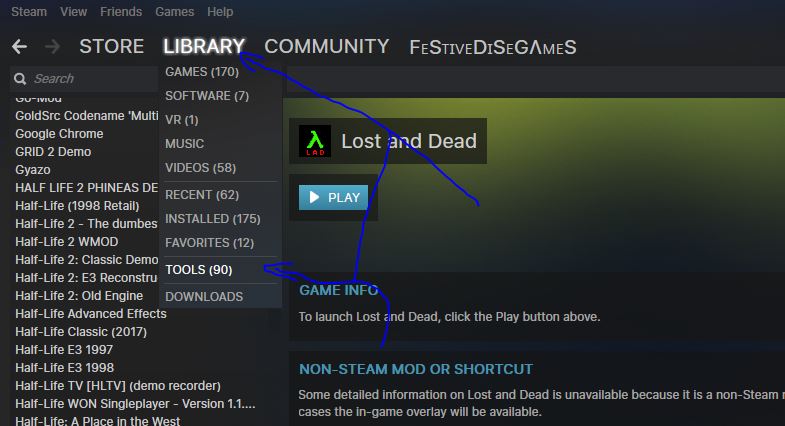 Now, find Half-Life Dedicated Server, and double-click it to install.
Step 2: Set up the server
Now you need to set up the server. Open Half-Life Dedicated Server. Click on Game, then find Lost and Dead.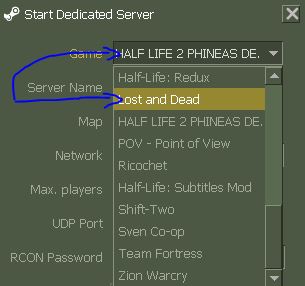 Now, select the map, network, max players, UDP Port is 27015, and RCON Password.
(recommended) - turn on VAC (Valve Anti-Cheat)
Now, you can start the server and you're ready to play.
Changing the level
Go to the console tab, and type:
changelevel **MAPNAME**