If you play the classic Battlefront II at any kind of modern resolution, you've certainly noticed the awful HUD and tiny fonts. For the longest time, the best solution was simply to play at a really low resolution, like 800x600 or 1024x768. However, one of the lesser-known features of SleepKiller's Shader Patch is improved resolution/DPI scaling. The only downsides of this feature are its incompatibility (kind of) with Anakin's remastered menus and its preservation of the 4:3 aspect ratio. That is to say, the game will run at whatever resolution you want, but at a 'stretched' 4:3 aspect ratio. This could actually be seen as an advantage if you play competitively, because of the larger hitboxes, but some people might be turned off by it.
Here's the stock 1920x1080 HUD, for reference: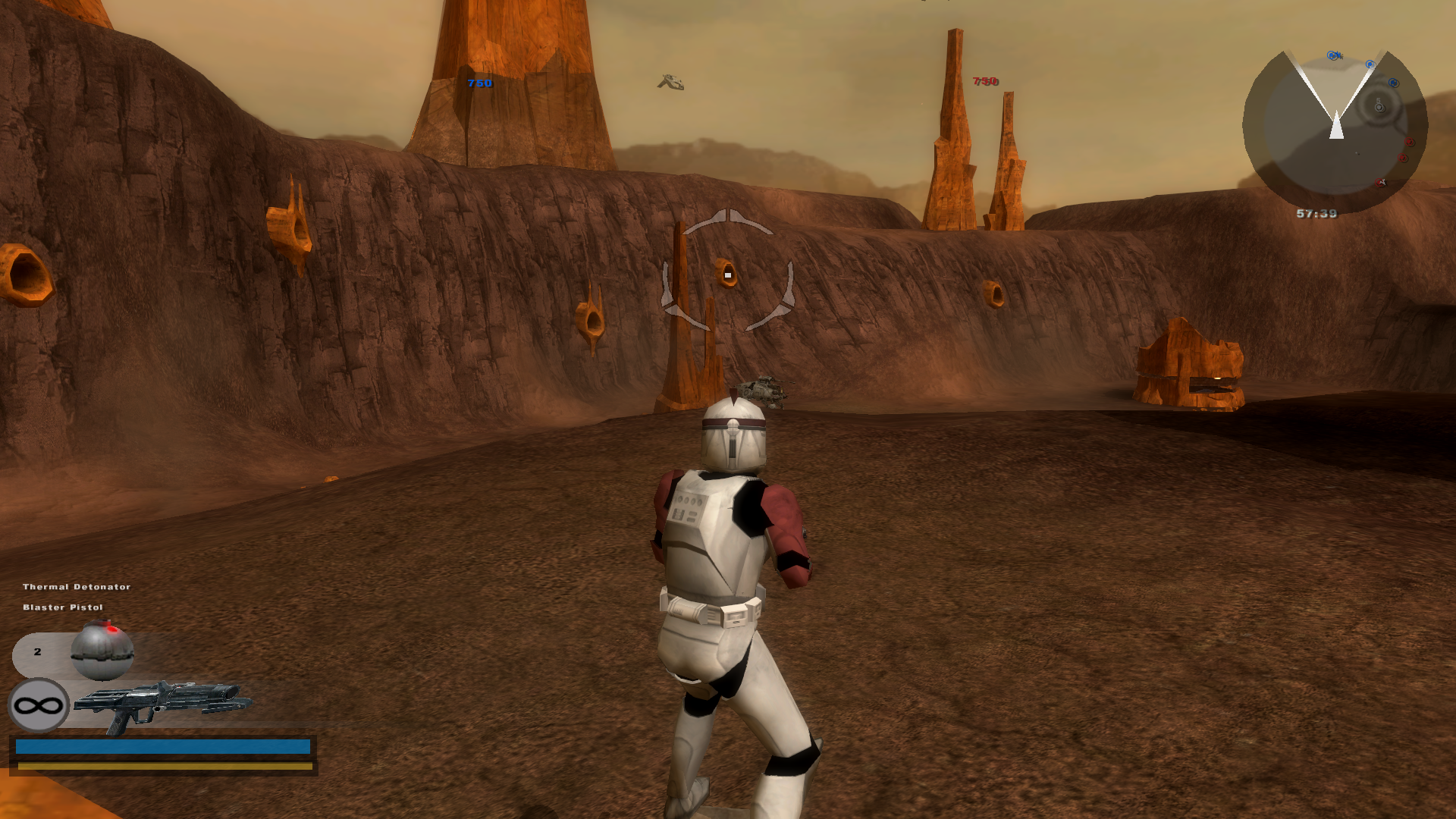 And now with Shader Patch's resolution/DPI scaling (and also my HUD):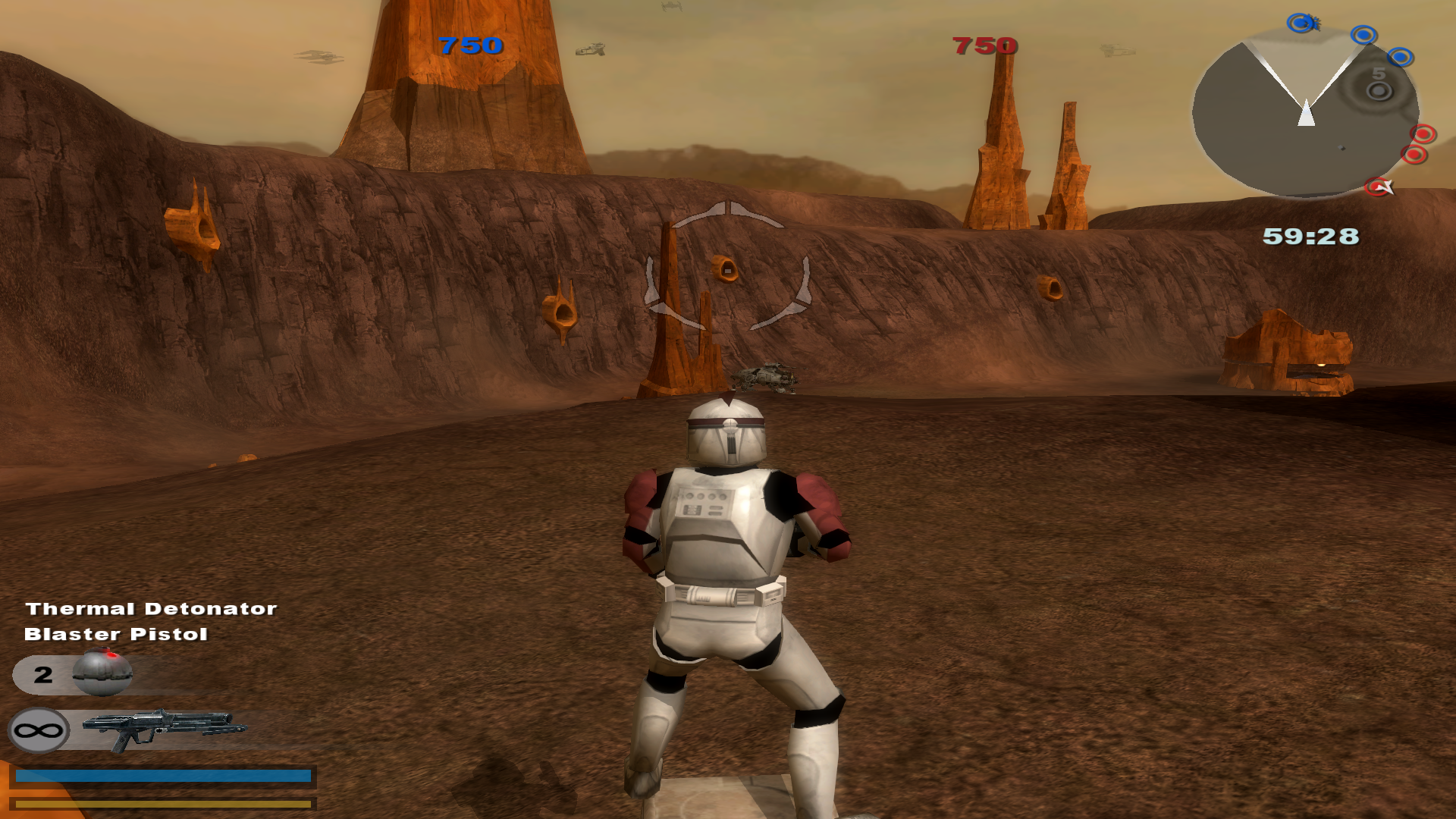 To install Shader Patch, simply grab the latest release here and run the installer. Obviously, it isn't compatible with other graphics mods like Reshade. There are a couple things you should do before installation, though. Make sure your in-game resolution is the same as your monitor's native resolution and also make sure light bloom is enabled, as this is how Shader Patch 'hooks' into the game. Bloom can be disabled via Shader Patch's interface after installation, if you prefer not to use it. And finally, if you don't feel like messing around with Shader Patch's many settings, you can use my config. Just move the two files to your GameData folder after installing Shader Patch and overwrite when asked.