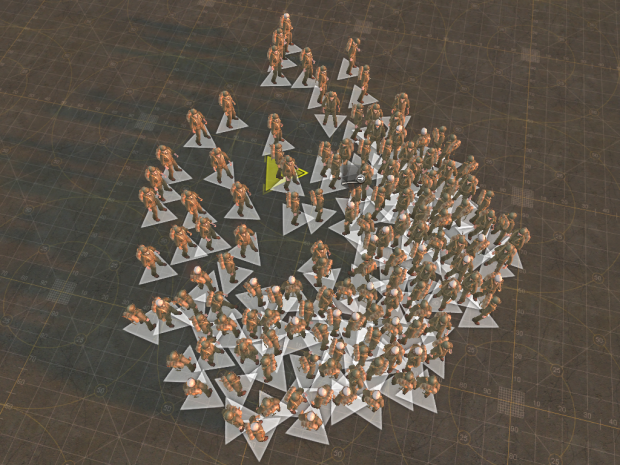 Text you see is from the revival script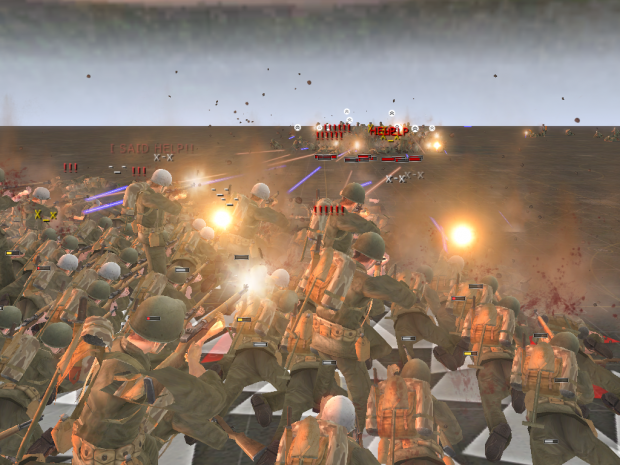 step by step video
In F3 mode Select all units you want in your squad then set the control(under brain) of them as user(optional).
press 3.
Now move your mouse under the squads box,right click and select add
name it lots of units or whatever and press enter. :|
Set the leader by going under properties of squad and select actors,
select a number who is going to be the leader of the group, (the first unit placed on the map shows up first in the list)
Bam your done.
Advice: To select the squad during gameplay do not select the individual soldiers or else they will separate. Click the squad icon instead!! XD
Have fun overwhelming the enemy with fullscale charges!!! Just don't have them charge a cannon, tank , or mortars, I learned the hard way. Lost more than half my squad in one enemy grenade because they're in a tight formation X_x. But if thats your style and you like company of heroes, then go ahead. :P