Hello :)
As I remarked lately, you often have issues with the game, so I will tell you how to install the patch for (windows only for now)
So you have to download a fresh zip file of the game here and unzip it somewhere. We will do it on the desktop like this: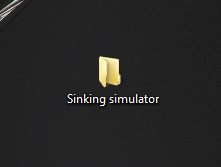 now download the patch here and extract it into the Sinking simulator folder you freshly extracted. It should look like this: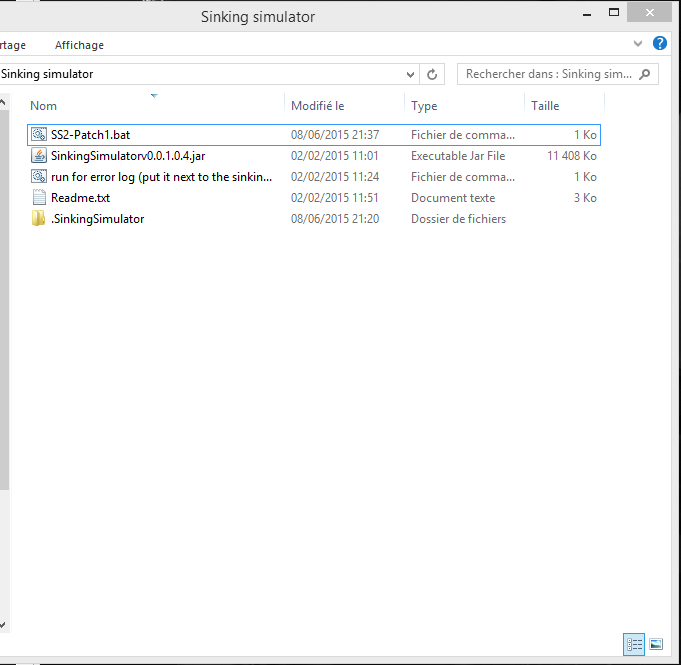 now double click the patch to execute it and you should see a window like this open: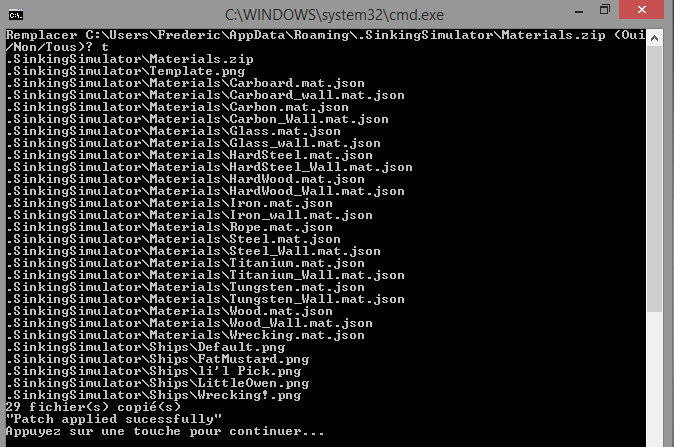 now you have finished installing the Patch. If it asks you to replace files tell it to do it for all.
Now you should be able to play by double clicking the Jar file: SinkingSimulator v0.0.1.0.4:)