Have you forgotten its magic? Storyline?
Just want to play that classic again?
Maybe your dreamcast broke?
Check this out!




---
This is a tutorial on how to get that cracking series, (including Shenmue III when its finished, lets hope,) on your pc, fully playable and enjoyable like it was all those years ago. All you need is a pc with marginal specs (sorry i dont know specifics) and a thirst for Shenmue!
-
First of all you will need to download Null DC. (Its a dreamcast emulator for the PC.) I have tried others but they are for a better word... rubbish. So I will upload my version for you guys to use, (including my settings just so you know whats what/get it running like a dream like it does on my laptop!)
(My setup Megaupload.com)
-
Now you need to set the beast up! (Note: These are my settings and work great for ME, you should tinker around with yours and see what works best for you, but if you have problems post a comment.
) So open the rar, empty the files into a folder called Launcher and open up the Launcher.exe.


Step One: You might find yourself lumped with this error to begin with. NullDC is looking for that DLL, so what you need to do is put it out of its misery, good the dll - download and shove it in the folder you have put the laucher files into! Simples.
Step Two: After youve sorted that out, because you havent got a normal boot file it will ask you to configure Null DC... Your settings (try these, if not, change them.) Should look like these. They work for me great!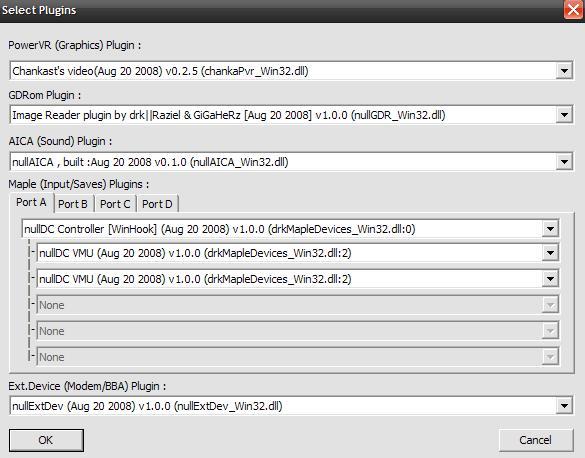 Step 3: Time to check all the plugins are optimized to the perfect degree! Copy these out of my configurations (If they arent like that already.)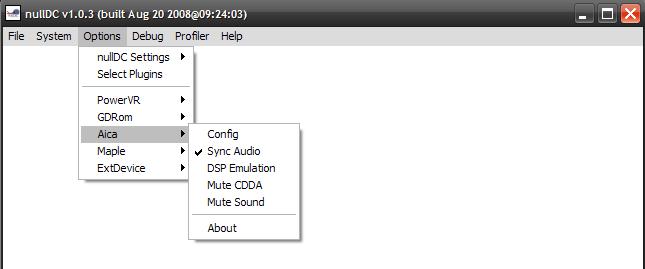 Now go to Config of Aica, and make it look like this: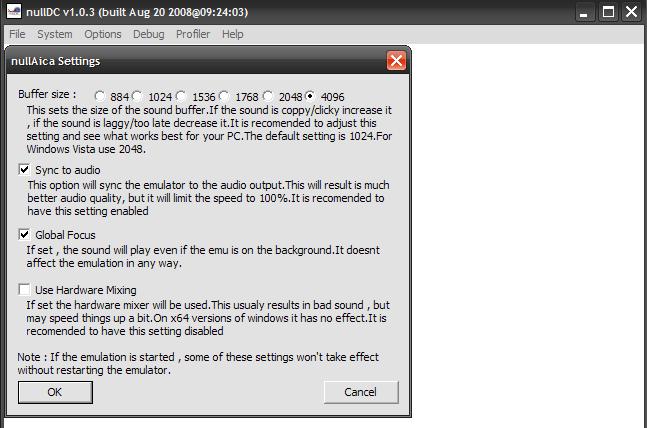 NOTE: 2048 is the best option here for Vista Users
and although I use 4096 for XP,
if you find the audio lags or is late, we suggest you use 1024...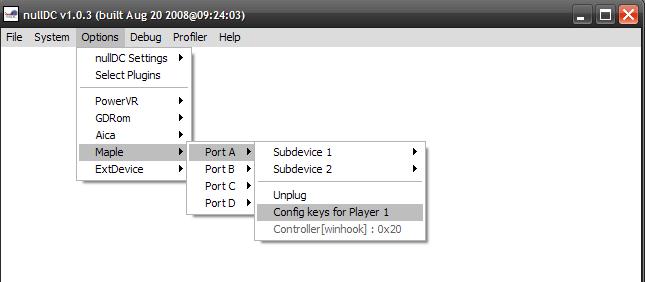 (Click this to configure the controls, although my files are already configured for you.)
Step four: Your Null DC is totally set up! All you need now is the game!
Ps. I dont know Vista or Windows 7 Compatability so you guys will kind of be testers! I know my version is the 32 bit so if you arent 32 dont even bother downloading mine - go here --->> (http://www.emudev.org/nullDC-new/)
-
Now you will need a original Shenmue Disc for the Dreamcast. (Although you could just download the files used to play it on any number of emu forums in a simple, easy, playable CDI format.) NO! That is naughty and I dont condone that what-so-ever ;) But really once you have the disc plugged in, or if you have downloaded ripped the CD to your PC it should be as straight forward as Clicking BOOT.
(In truth I downloaded Shenmue 2 onto my pc, even though i own the game! The reason being is that I downloaded it because it was a hacked version, that used the xbox's english cut scenes, but took out the voice of everything outside of cutscenes just using english subs. Its great, if anybody wants it Im sure i could upload)
NOW once you have the cdi's you are nearly there.
click system, start, find your CDI - load it up
(and if you arent in full screen) it should look like this!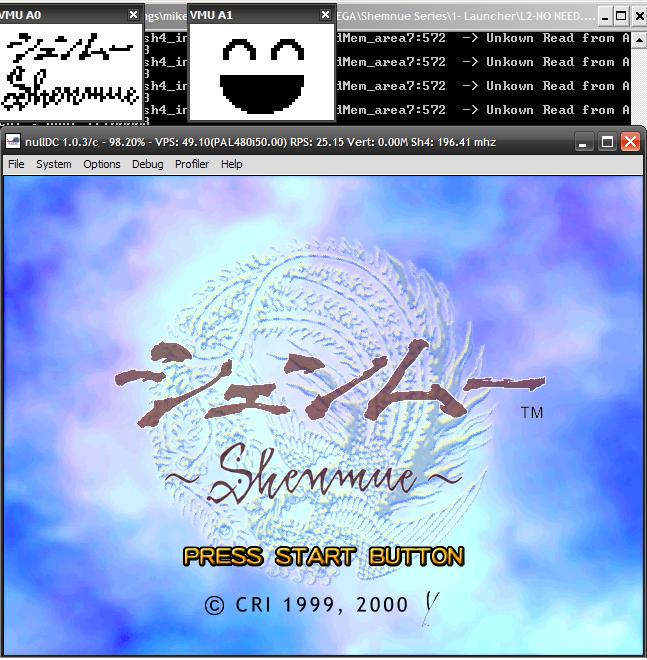 ENJOY!
(Note: This should work with most if not all dremcast games.)