Hello everyone!
I'm Henrik Giang, artist from Dead Shark Triplepunch.
I'm going to show you how I do Concept Art/Design for Epigenesis. From an idea sprung from discussion, to a painted object.
For these tutorials, I'm going to show you my process for designing and then painting a concept for an Artillery-plant.
So here we go.
PART 1 - FUNCTION/SILHOUETTES
The Artillery plant shoots out a glob of sticky goo that will splatter across a platform and slow down players running on them. At this stage, no one has any idea what it really looks like. So we break it down to what is absolutely necessary for it to function.
For this plant, it's going to be a slow-rotating artillery-piece. We need something the cannon is attached to that will rotate. We want something to fire the goo which is going to travel in an arch across a long distance.
Lo and behold, the function sketch: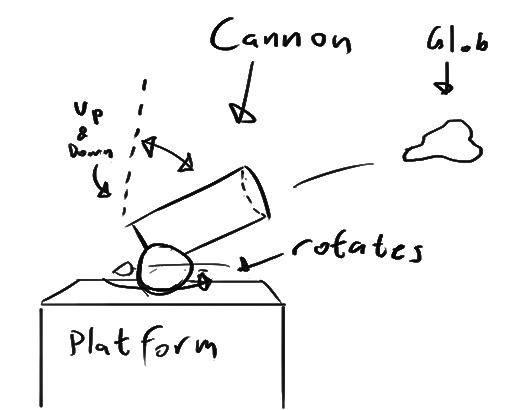 In this function sketch I chose to use a cannon. The reason for this is because in such a fast-paced game as Epigenesis, players will only have a couple of seconds of seeing the plant. Within those seconds, there can be no mistake in what functions the plant serve.
Here players will swiftly see a huge-barreled artillery-cannon. In which we see as heavy slow-moving weapon that fires a large explosive object. A nice match for our plant.
Let's look at some references and think about them for a couple of seconds: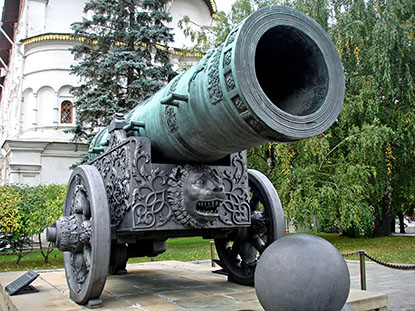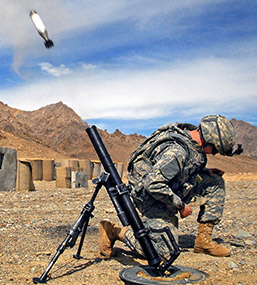 We can see the cannon to left will fire something huge. It didn't take you long time to get it, eh?
The mortar to the right is a little bit subtler, within the first glance we can understand that it will fire something high up in the air, as it is tilted higher up. We might want to make a mix of those.
Before we go insane with drawing. We should always keep in mind that this will be rendered in 3D later on. We have to think about how it will be modeled, textured and animated. Keep it simple.
So, now we draw up silhouettes, also known as thumbnailing!
We should keep in mind of all those things above and splat out shapes. Don't worry about them not being pretty.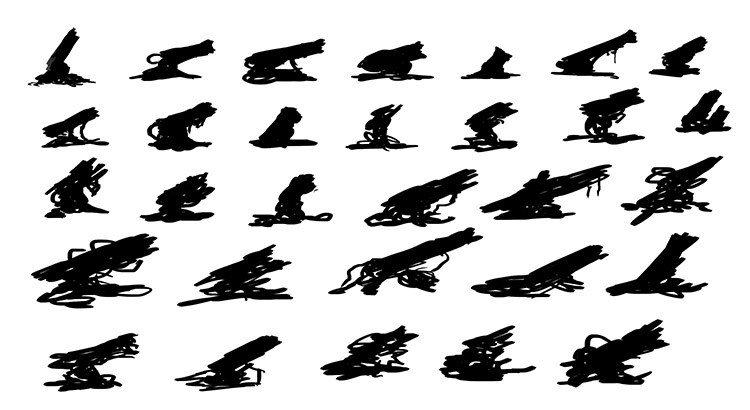 Here are my thumbnails, quick and sloppy just as they should be. Don't think about it to much when you splat them out on the canvas, just do. Then you pick which of the thumbnails you like the most and deem to fit in the game.

In the end, I chose these 3. Since I'm going to go through the workflow a bit more in-depth, I'm going to choose only one of them.
I like the one in the middle since it's robust and stable, something that looks capable of firing a large projectile without breaking itself. So for the next part I'll work on the middle one.
This concludes the first part of my workflow tutorial.
In part 2 I will go through Black and White value-painting.
Until then, I'll see you around!