Hello again,

In our most recent updates, we have told you much about the "Why?" of our change of engines (from "HL2 / SOURCE" to "Unreal Engine 4"); however, we didn't give you a lot of insight into the "How?".

Today, we're going to change this. OK, in all fairness, there is also a bit of "Why?" there, since you will be able to understand the new possibilities that have opened up to us.

All that aside, you'll pick up a thing or two that could come in handy, for instance IF you're a Dev working on UE4 or Unity, or a guy that has always wanted to know how to build realistic mountains of dozens of square miles of size. We will show you a bit of our Level Design workflow; more specifically, we'll show you how to use topographic data from a Space Shuttle mission, receive a (free) height map, and the actual results in UE4.
---
First of all – what did we want to do?
…and this: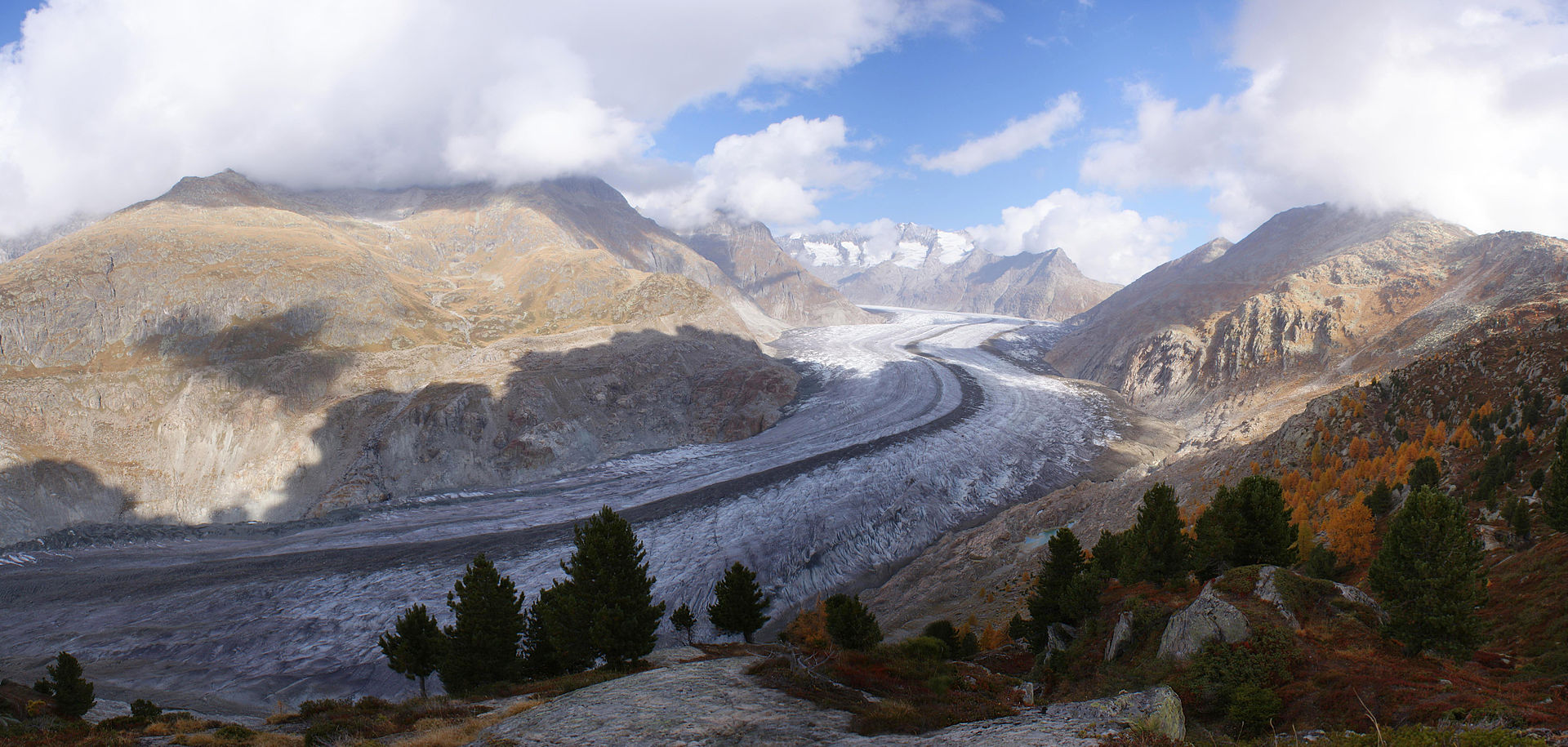 The Eiger, Mönch and Jungfrau mountains of the Bernese Alps, along with the Aletsch-Glacier, which, as of today, is around 82 square kilometers in size.

Admittedly, it was a bit more impressive back in the day when it held almost twice the volume of ice, snow and rocks; but we can't be picky…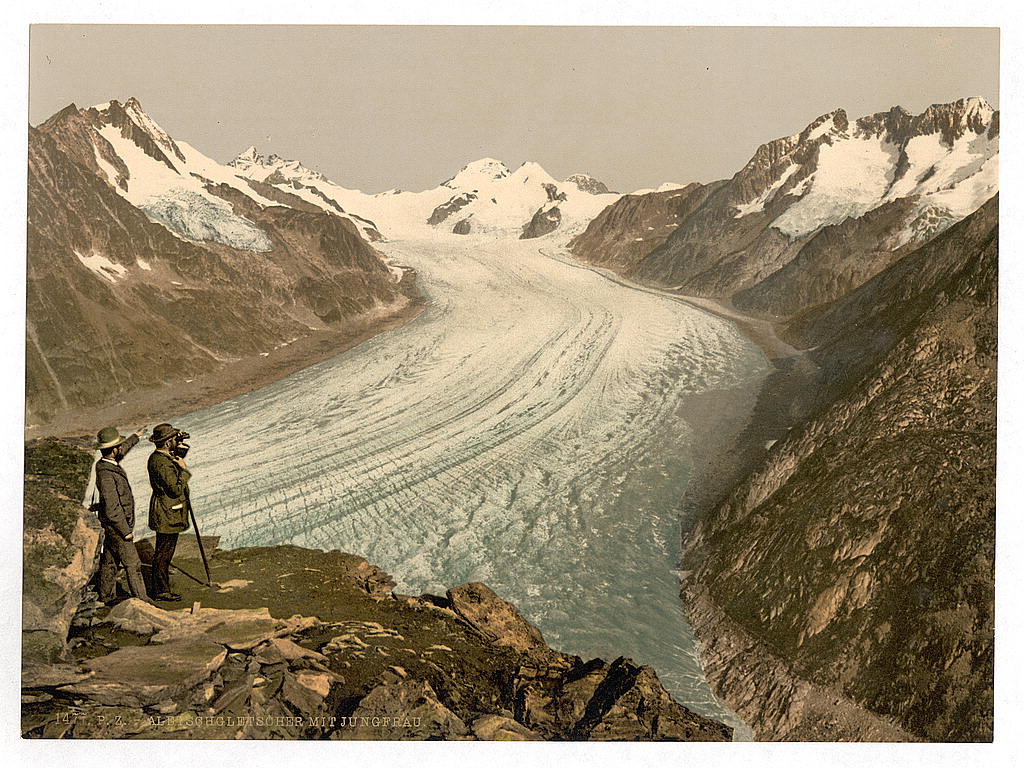 ---
What did we start out with?
Honestly, not much.

We had a vague idea about how to create complex shapes from height maps, and the knowledge that UE4 would support whatever decent height map we could come up with. Until we heard about this project:

En.wikipedia.org

In 2000, the NASA sent a Space Shuttle on a mission to gather topographic information of Planet Earth, including, thankfully, our good old Swiss Alps.

There are several places where you can get the necessary raster image, select a region of interest and receive a PNG or TIF file – a proper height map, which only needs minimal post processing in the graphics program of your choice.

We chose a region of just about 500 square miles, covering the famous three mountains, the Grindel forest, parts of Lake Thun and Lake Brienz.

Coincidentally, it also covered the Schilthorn, a mountain also known as Piz Gloria, which served as the backdrop for an insignificant B-movie from 1969, featuring some English spy sort of bloke and his opponent Mr. Blowfield or Glowfeldt. (Part of the heightmap we used).
---
We then set on to do our post processing, imported the height map into UE4, and created what is called a "Landscape".
This is the initial result.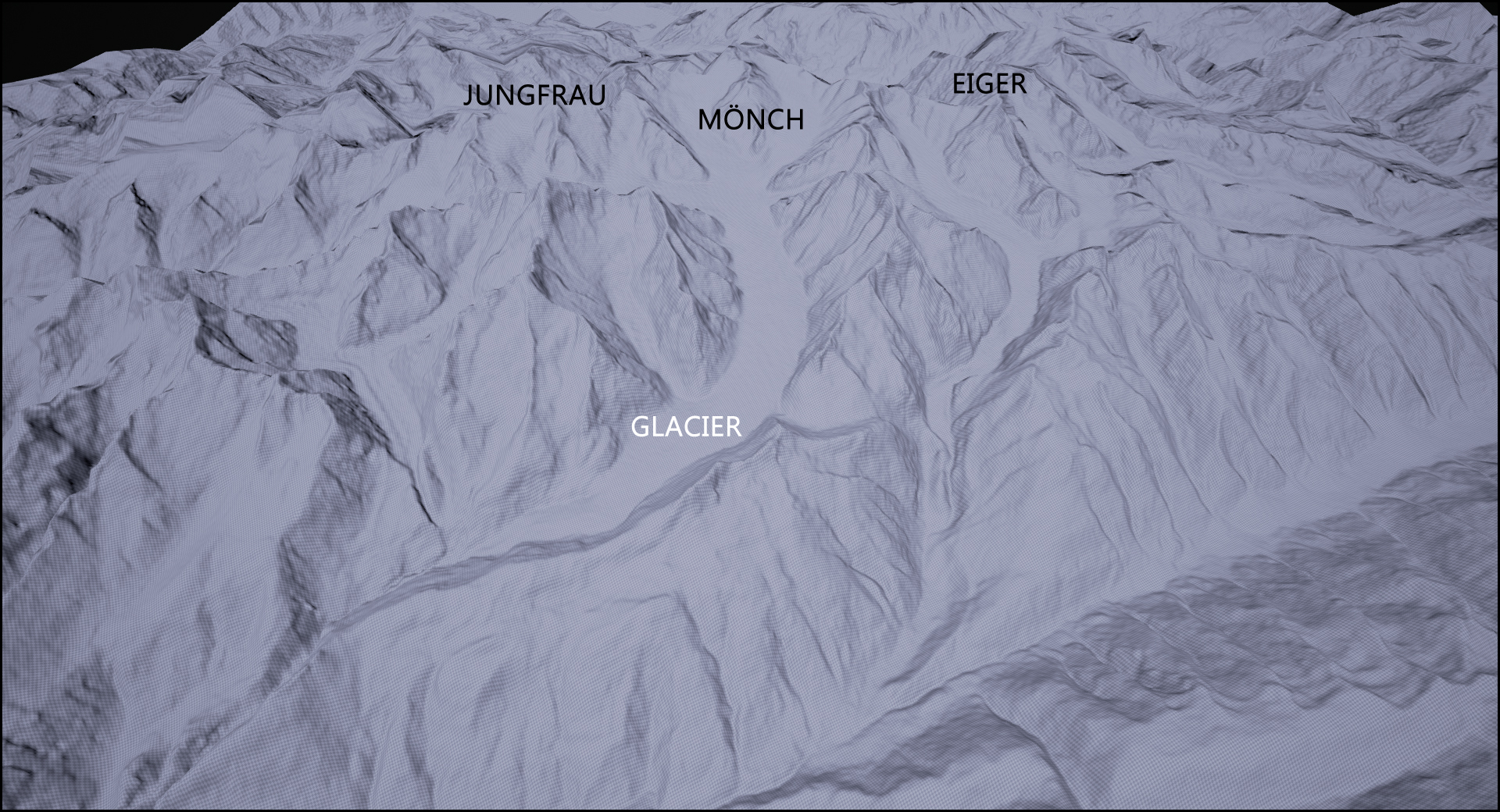 Not too bad for starters, is it?
Then, unfortunately :), the real work commenced…

Over the course of four days, we created, improved, and changed a material to put on the mountains, including rocks, snow, grassland, gravel, ice, snow, snow and snow. Oh, and three different glacier materials. Then, we painted it onto the landscape, which we also edited over and over and over again, and gave it a decent lighting, all over the course of another three days.

In the end, this is what we came up with: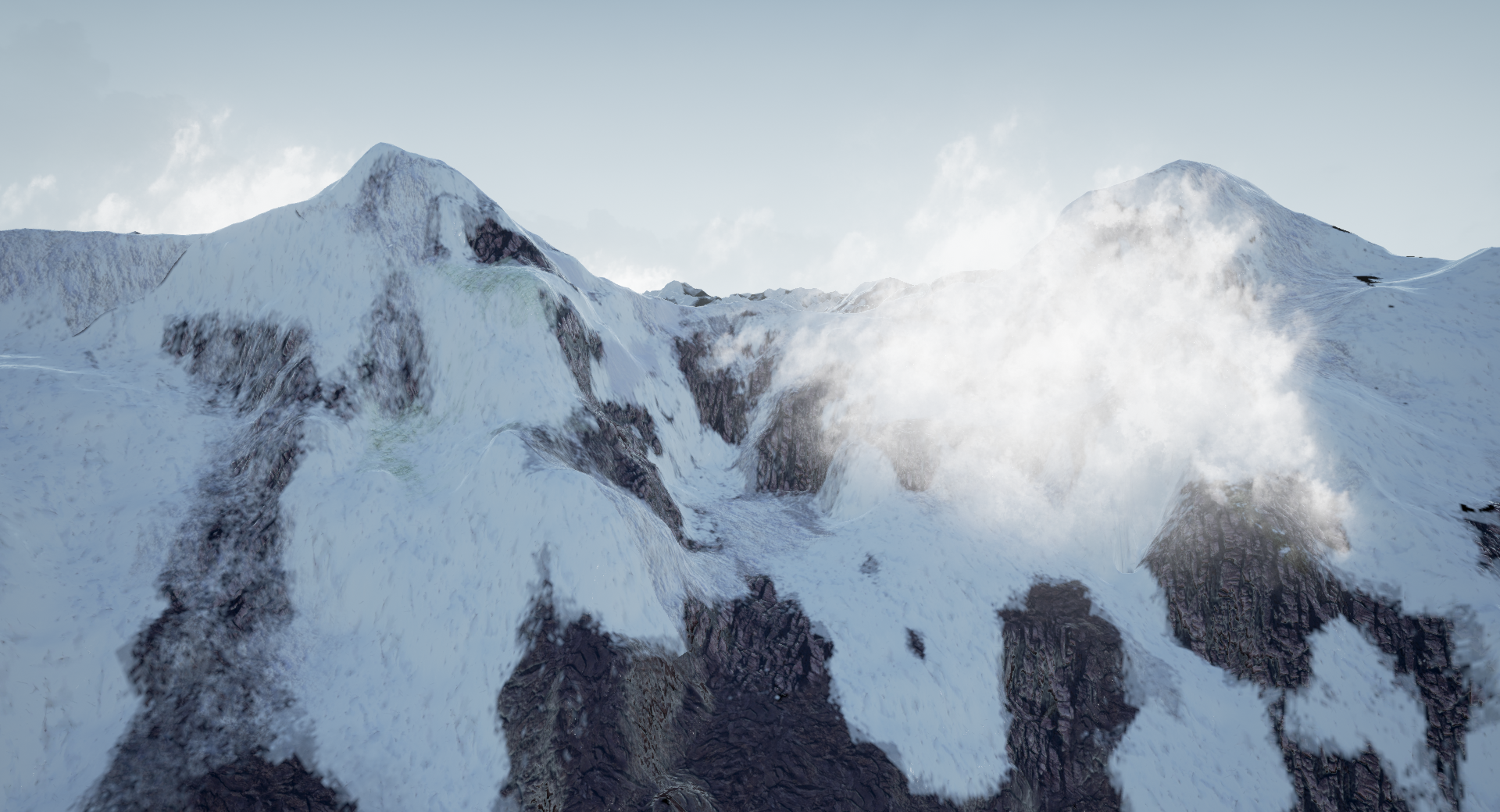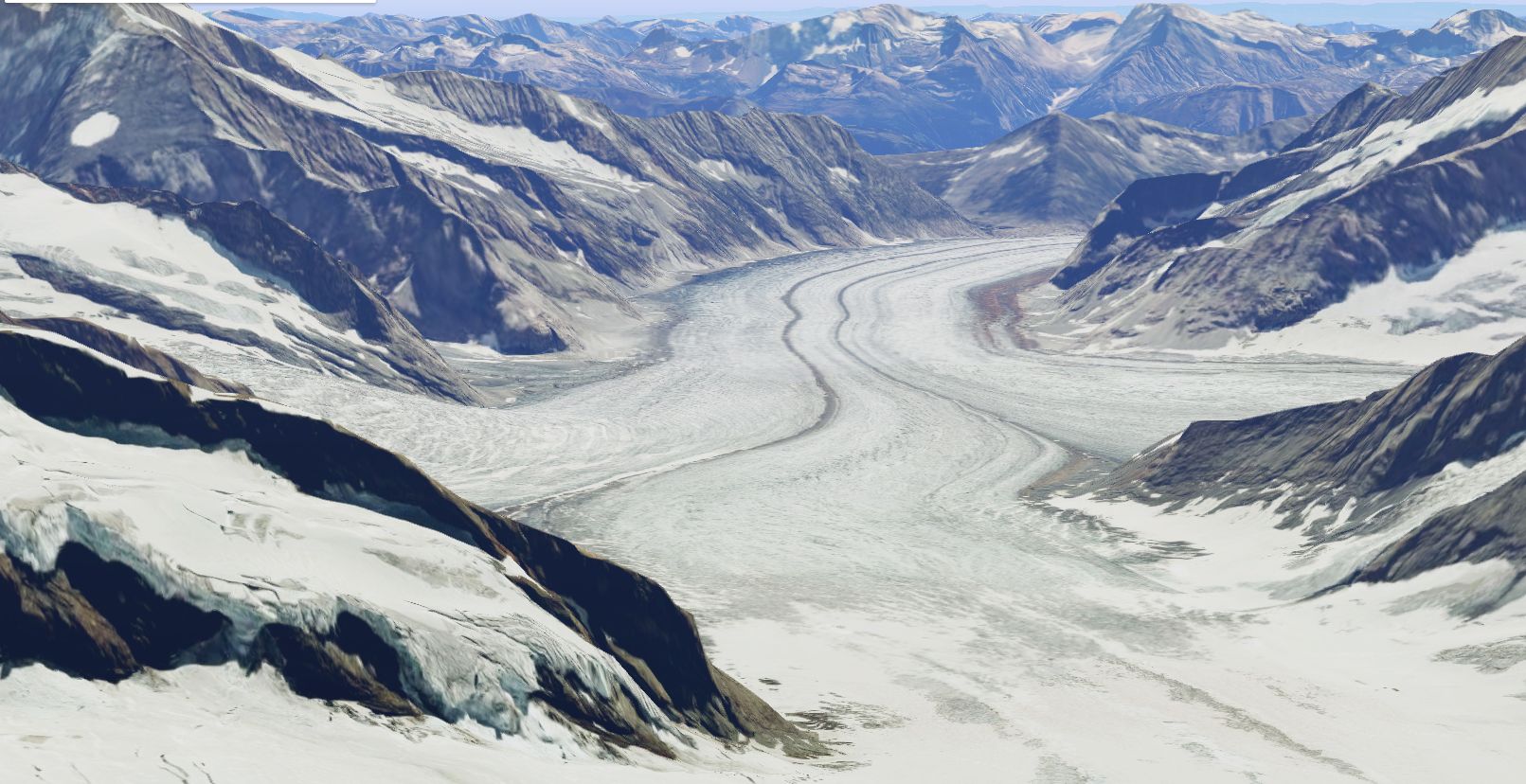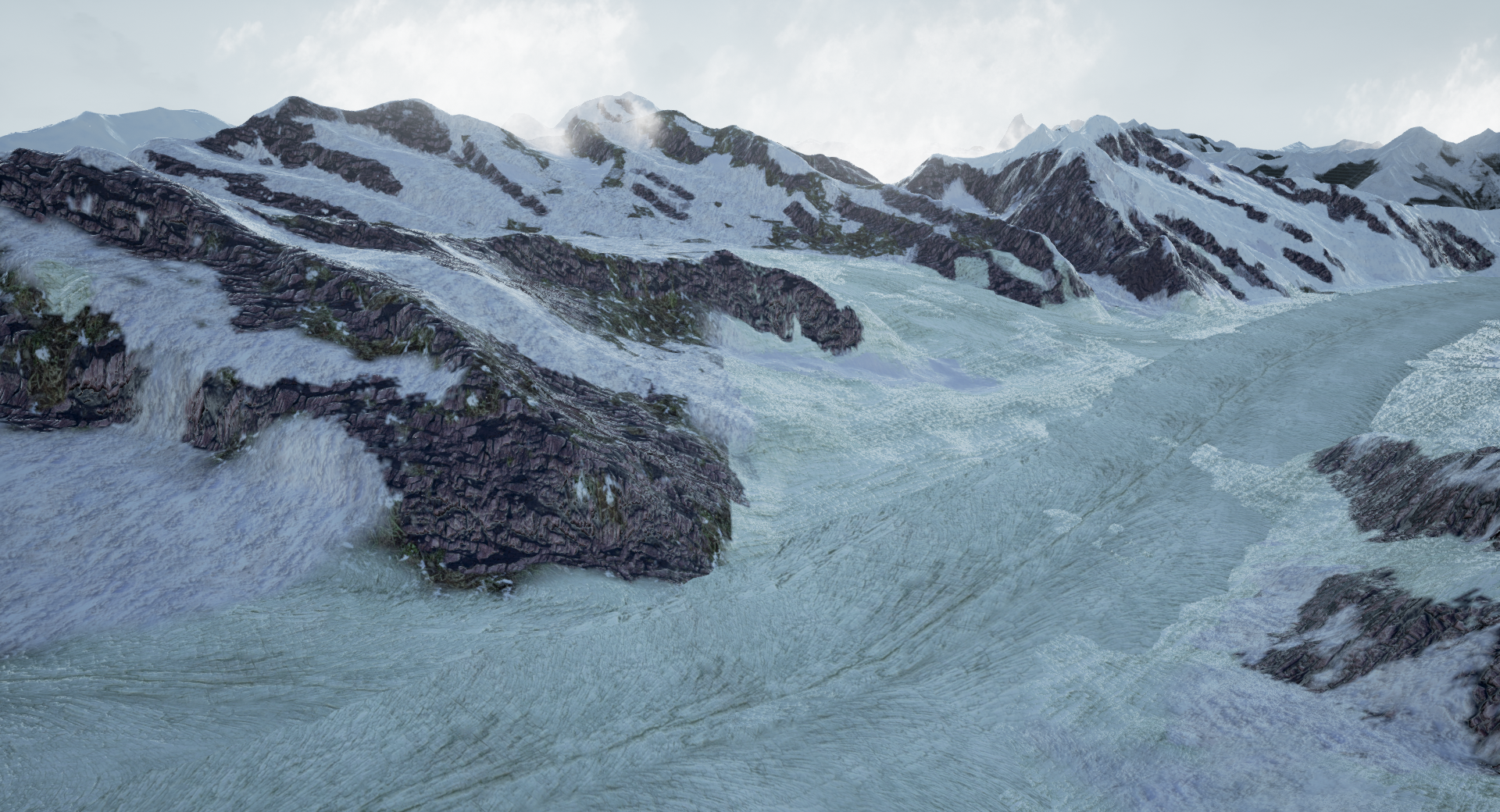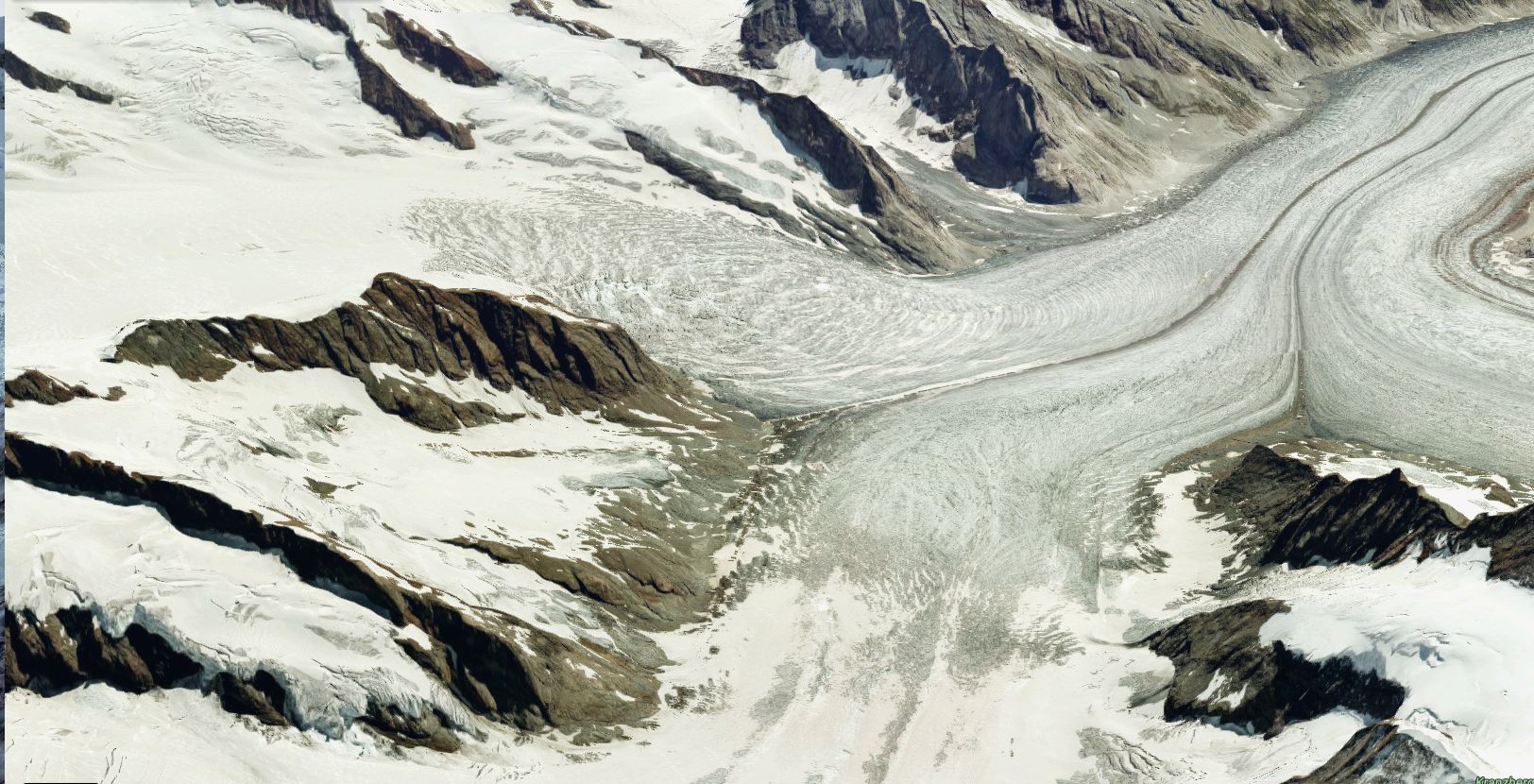 And with this, most of the environment of a ZEITGEIST-level was completed, taking only a little more than twice the time we hoped it would, and keeping us up past 5 am only a handful of nights.
---
---
Now, I could swear I heard some of you mumble "so boring without the hideout", did I not?

Oh well.

Alright.

We get it.

You're so original and creative and fresh…

But, we won't argue. If you really must have one…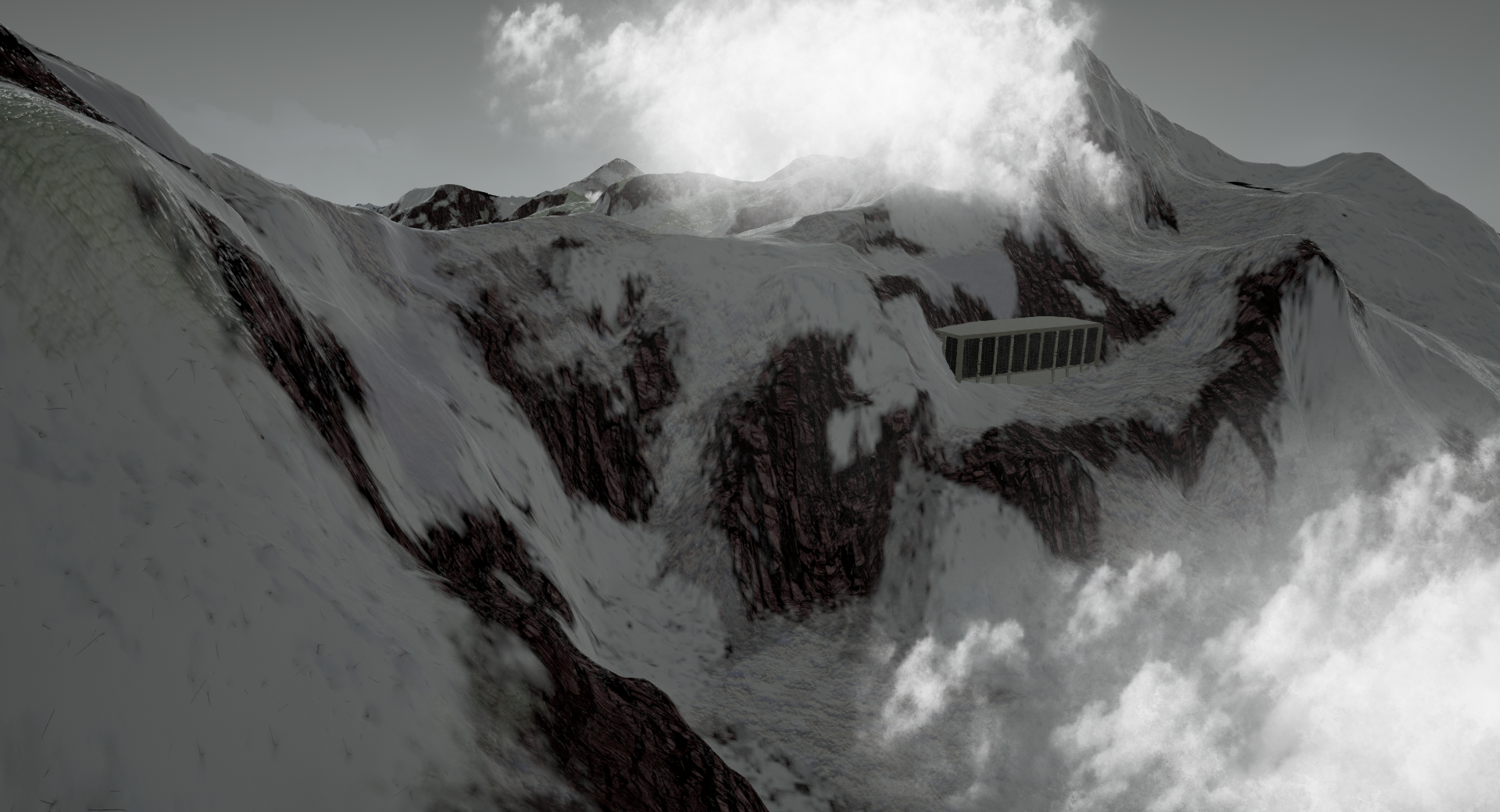 So long, we'll be back soon with quite a bit more!