Yeeeaaah development for this mod is pretty much dead.
---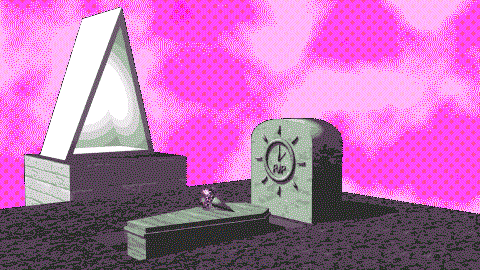 ---
There's not really much to say, NGL a couple weeks after posting that last article some months ago I lost all motivation for working on this. I work on other things now, like I made the 3D art for this article for example, but I'll still dabble in goldsource modding though so don't worry about that. I have a YouTube channel where I'll be posting some stuff (but even then I take forever to post things, but I did made a video a couple days ago sooo) and my cousin and I also made an Instagram thingy where random art stuff is posted.
My YouTube channel
The Instagram thingy
---
Working on it was fun while it lasted though. This thing was more of an art project then a game but I'm still proud of it, and I'm glad that so many people liked it. And at least it had potential and actually got onto Moddb rather than sitting on my computer through its entirety. I'm also sorry if anybody felt mislead regarding the development of version 3, I really did think that I was going to pick up on it again, but that didn't happen and I'm sorry for that. If you're reading this, then you've beaten the game, and this is its ending. It might be a sour ending but it's an ending none the less.
---
THE END
Thanks for playing and I really hope you enjoyed it.
May all your days be groovy.