Greetings! Due to a large amount of questions recently, we decided to make an in-depth F.A.Q. with the most asked questions. We will be grateful if you look at it first before asking your question about the project.
---
Relevant for 16.02.2022
Q: When will you release the full version?
A: There isn't any date.
Q: Is there an OBT planned?
A: Currently the mod is already in OBT, with Defence mode available. A guide on how to install it and launch it is available on the download page.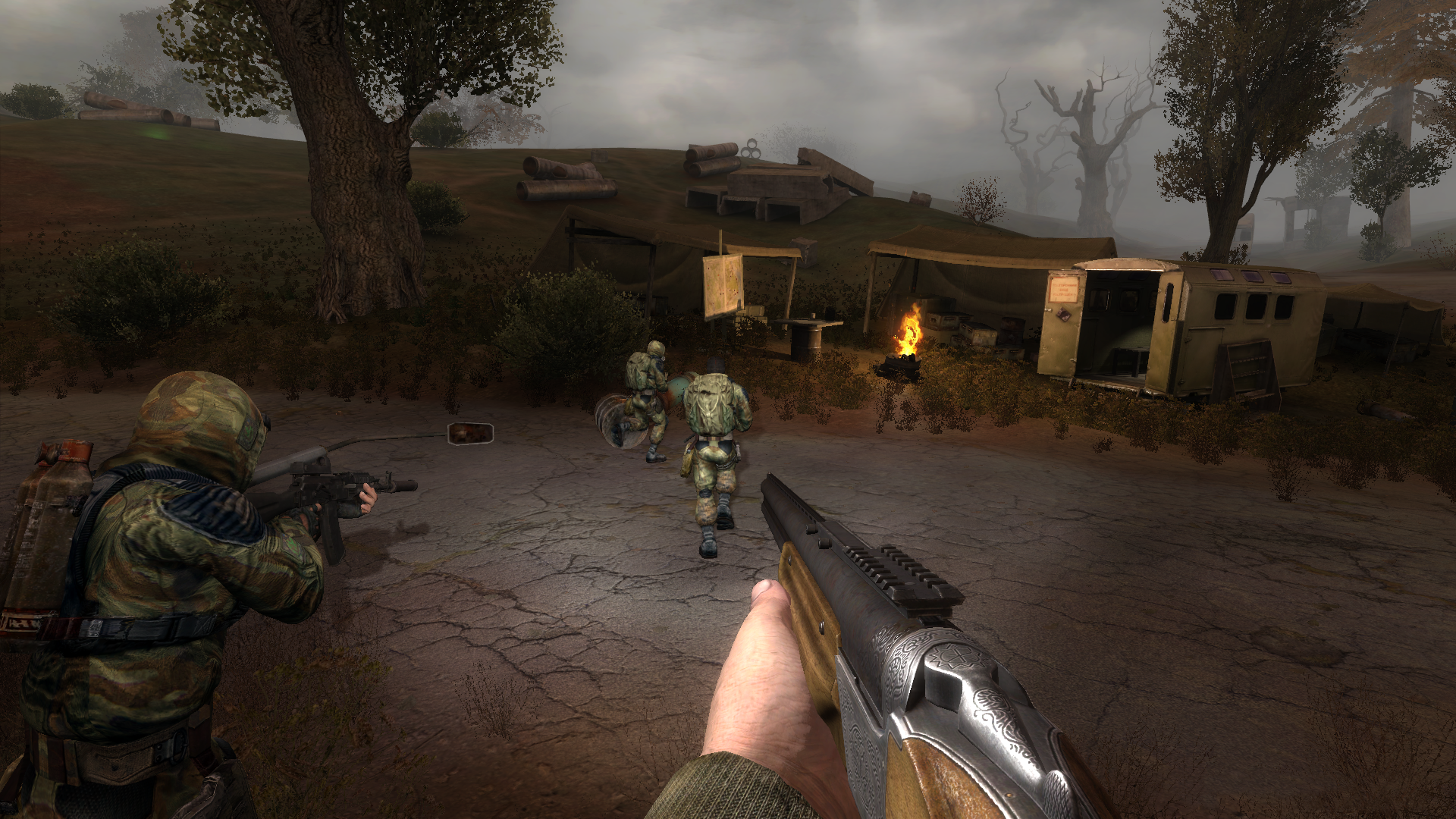 Q: Will this mod have a launcher?
A: It already has one that is being actively developed. It's able to download and update the game, update itself and show current news. In the future we plan to enhance it by adding a server creation option, server list and in-game settings.
Q: How can I support the project?
A: You can support it with your skills or financially.
Currently, the team is in need of:
- Level designer (X-Ray SDK/3D editors);
- C++ programmer;
- 3D animator (First Person).
If you want to contribute, contact CorryZeron on ModDB, the developers on Discord (@xrMPE role) or reach out to us via E-Mail: xraymultiplayerextension@gmail.com
Financial support will help us to host our official servers as well as enhance our capabilities:
Boosty | Patreon | DonationAlerts
Be sure to write in the comment to the transaction name or nickname and that the transaction is for xrMPE support.
Q: Is it possible to create your own dedicated server? And play with RadminVPN/Hamachi?
A: Of course. The game setup guide also contains information on how to create a server using RadminVPN.
Q: Another mod powered by soProject?
A: No, the mod is based off X-Ray 1.6.02 sources. Currently the game has a new network library implemented called SteamNetworkingSockets by Valve, which allowed us to improve connection and make multiplayer more stable. Network synchronization was also rewritten almost entirely.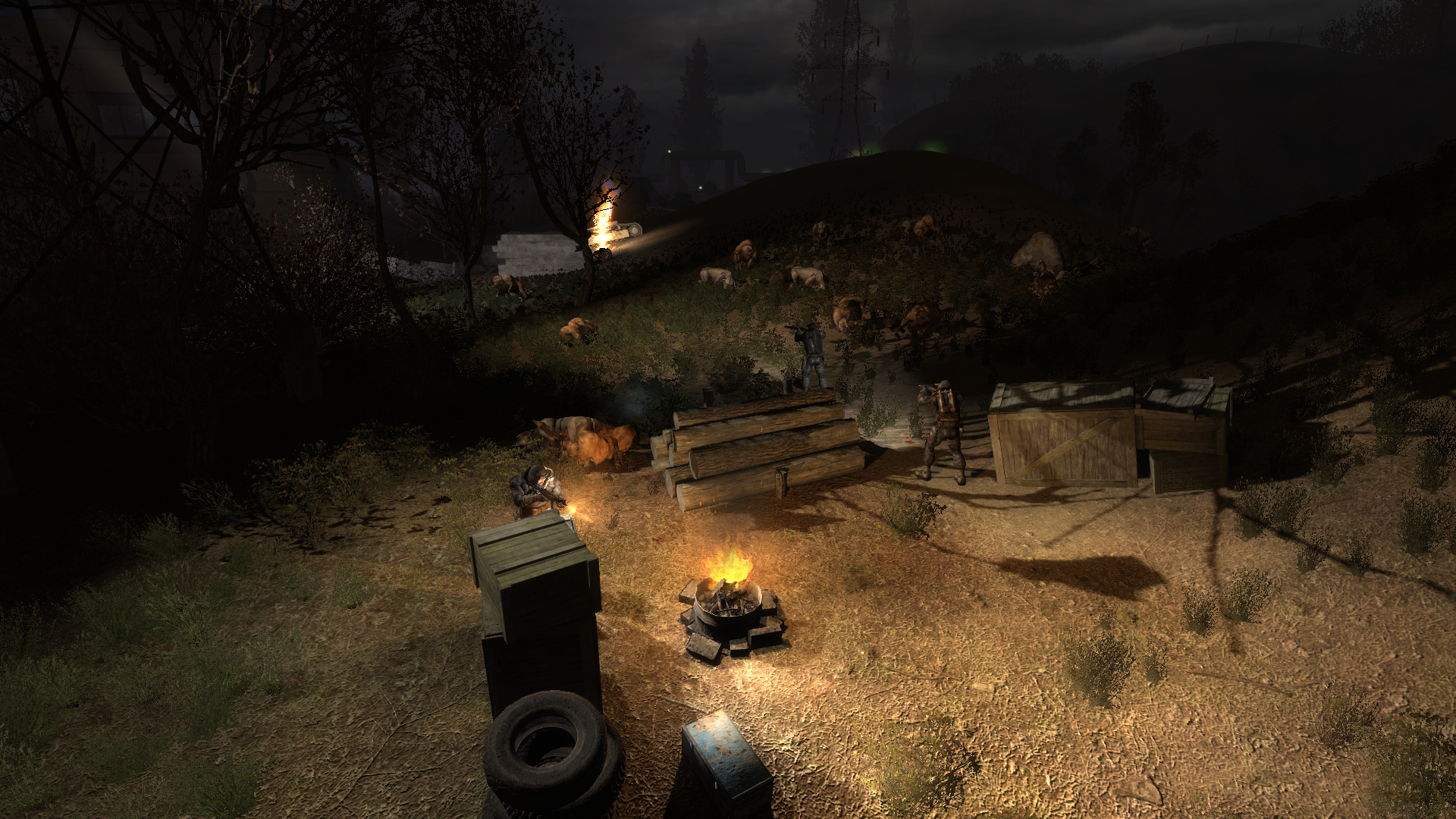 Q: Is the mod open-source?
A: Closed-source for now. We haven't discussed making it open-source yet.
Q: What's the point of the mod?
A: To make multiplayer more stable and more various. Currently a co-op mode called Defence is released (in this mode players are invited to defend against multiple waves of mutants using new gameplay mechanics). We are also working on new game modes when we have free time.
Q: What's the Unity gameplay mechanic and what does it do?
A: Unity makes players more immune to damage when they stick together. A Unity indicator is located on the right-hand side of the screen above the squad panel.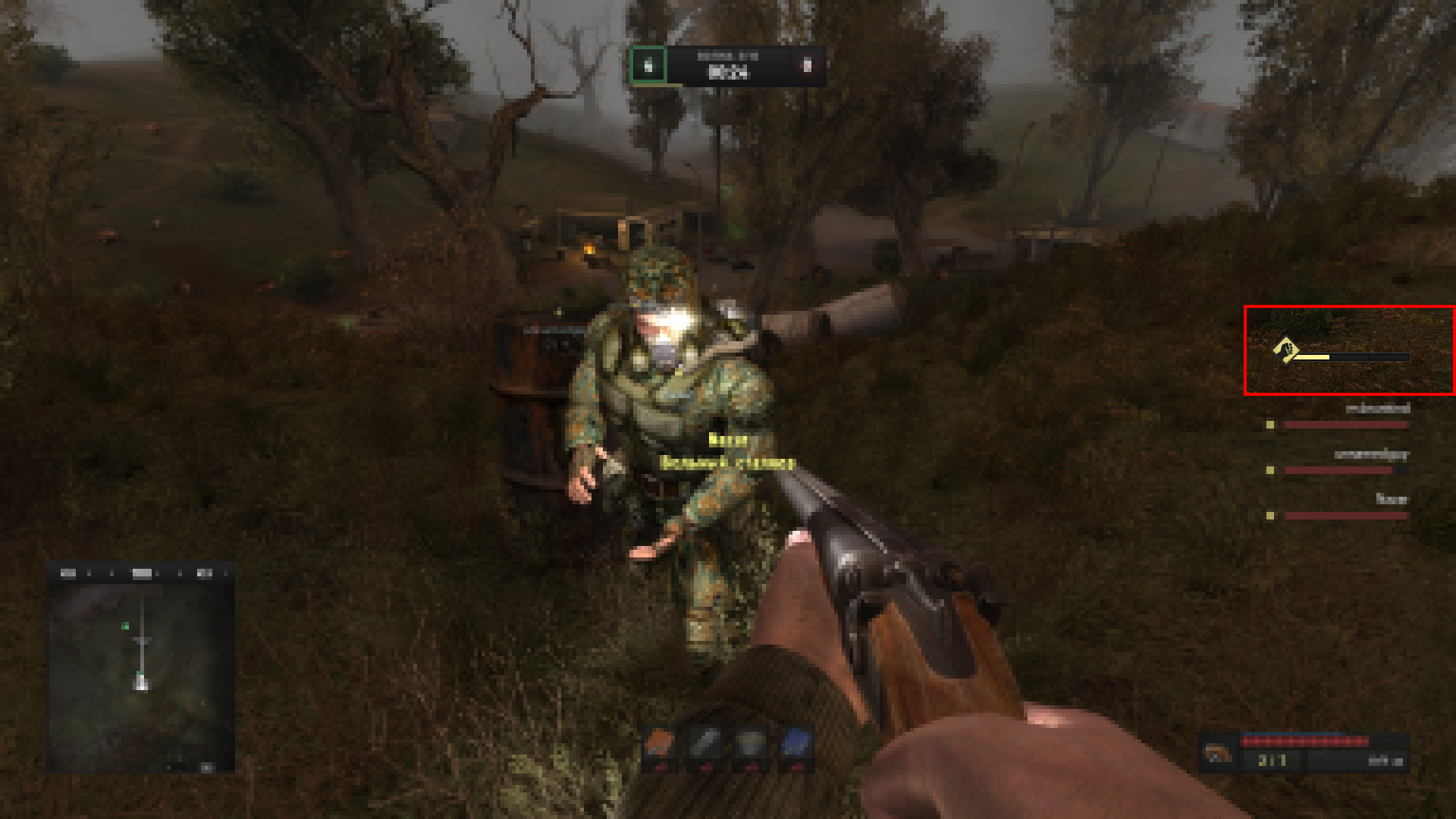 Q: What are the usable artifacts and what types of them exist in-game?
A: Usable artifacts have different temporary effects when you activate them, for example, Ray of Hope scares nearby mutants away and Bless of Oasis heals nearby players. You can deploy a usable artifact pressing 7 by default, change it by pressing Y and activate it by pressing LMB.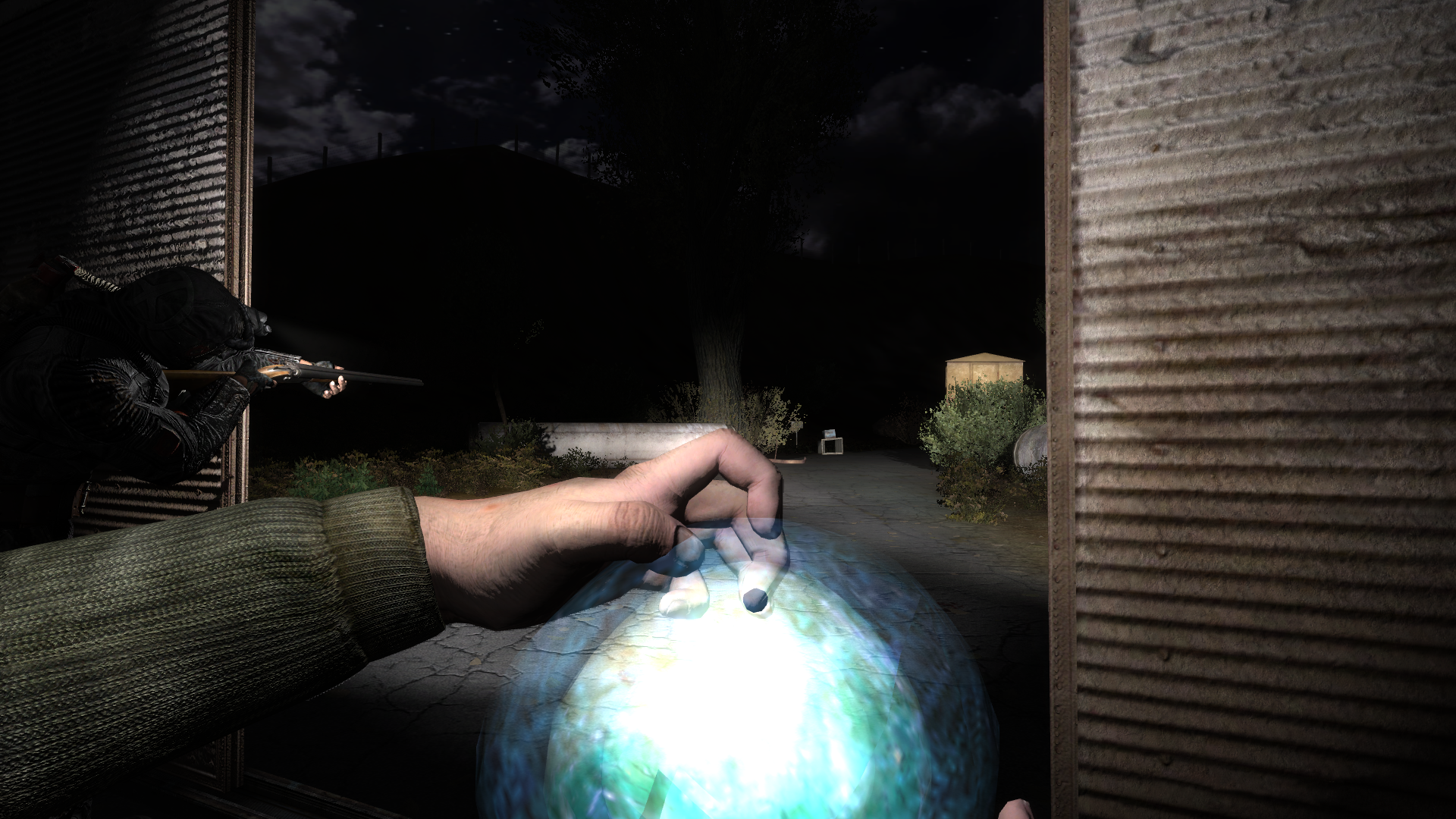 Q: What's the wounded gameplay mechanic?
A: When a player is heavily wounded, they lose their ability to fight and interact with stuff, but they can move to get to a nearby safe spot and wait for help of another player. Note that if you are playing solo, this gameplay mechanic doesn't work.
Q: Will you add more game modes?
A: Currently we only have one game mode - Defence. We also plan on making Open World, Cooperative and maybe even vanilla game modes.
Q: Can you make your own maps for Defence mode?
A: We made a detailed guide on how to make and edit maps for Defence for those who want to do so. More than that, the best community-made maps have a chance to be featured in one of the next official updates (if all the Defence mode aspects were accounted for on the map).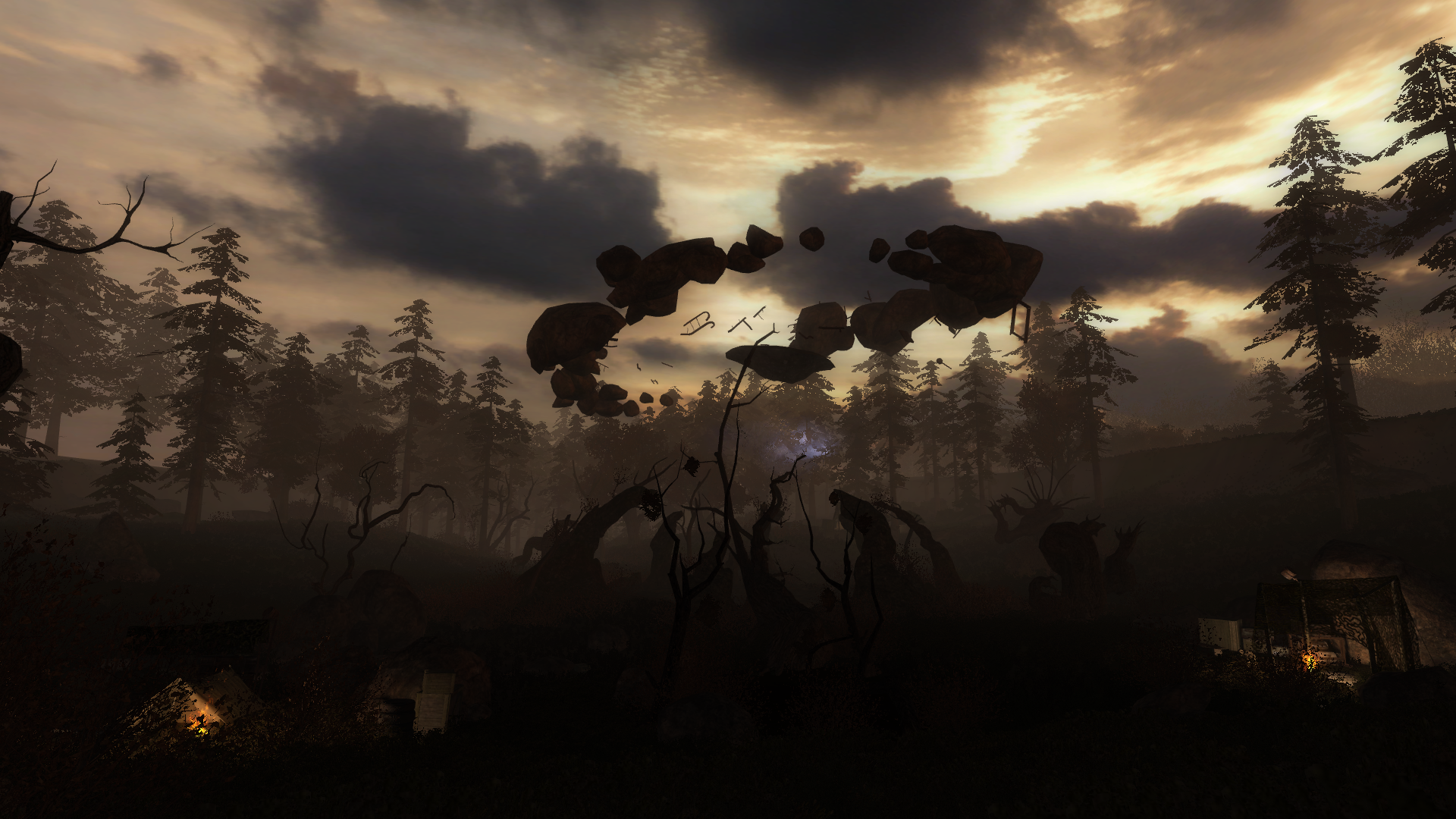 Q: What's the point of ranks in Defence?
A: When you rank up, you get an additional life as well as better weapons on each respawn.
ᅠ ᅠ
Q: Are you planning on updating graphics and weapons? Like, using custom weather mods and weapon packs?
A: We are using Gunslinger Mod as a weapons pack. As for the graphics, we added an FXAA anti-aliasing method for all renderers except Static Lighting. Further improvements are currently being discussed.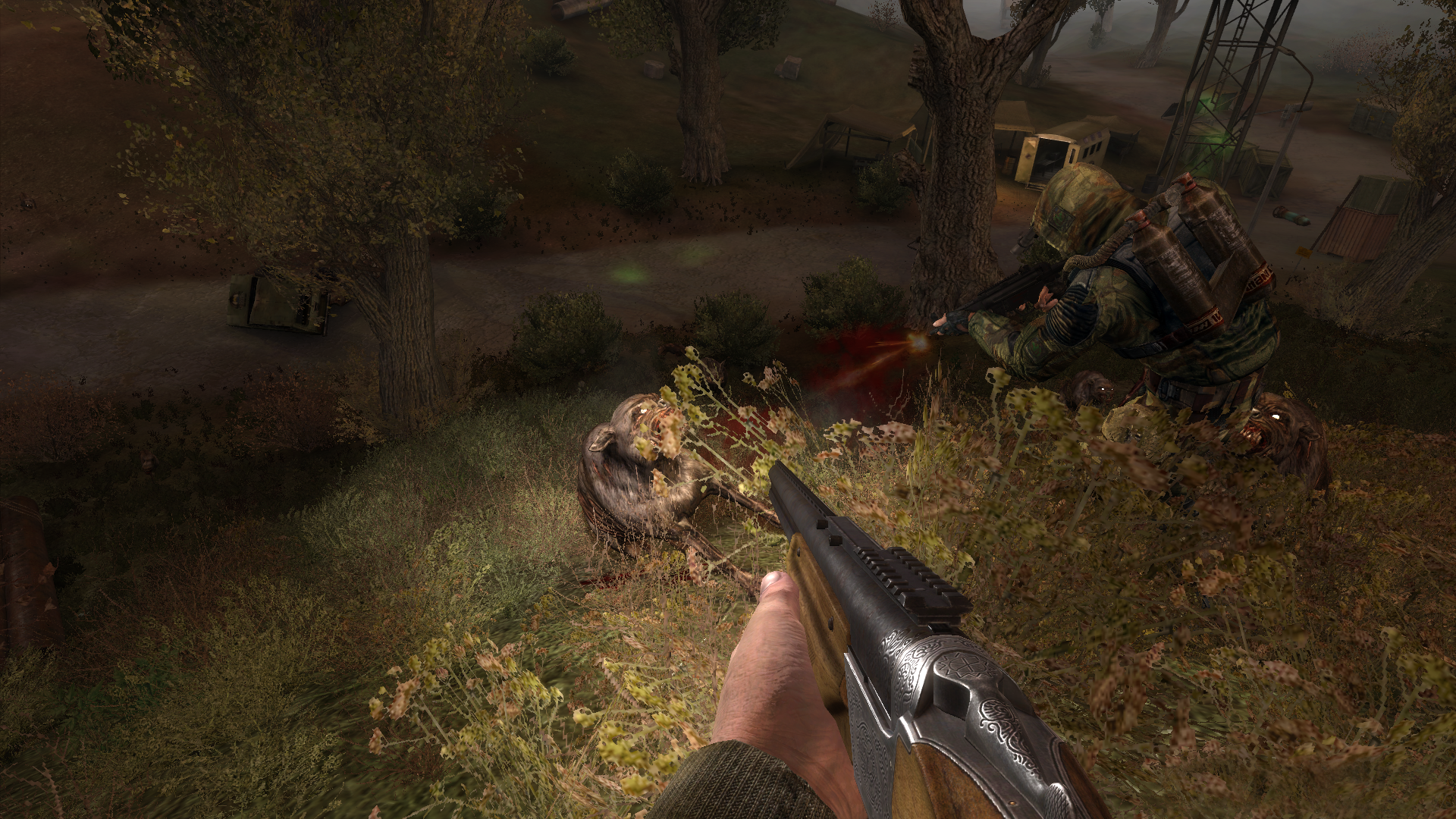 Q: You heavily improved weapons visuals by using Gunslinger Mod, what about animations and character models?
A: We've reworked most of character animations, as well as added a bunch of new ones, including individual animations for different types of firearms. As for the character models, we aren't planning on reworking them yet, we only changed some slight details in them to account for new animations (the project utilizes models from Vanilla Models Updated).
Q: You reworked in-game HUD and created a lobby, are you planning on reworking the rest of UI?
A: Yes, we do.
Q: What's the OST of this mod?
A: This mod has its own OST that you can listen to and download in composer's VK-community, on his YouTube channel or on SoundCloud.
Q: Will players be able to do NPCs actions? Like playing a guitar next to a campfire?
A: We do plan on adding this and its possible, but we haven't started yet. Currently we only have gestures, like greeting or mini-games. It's all animated in both TPP and FPP.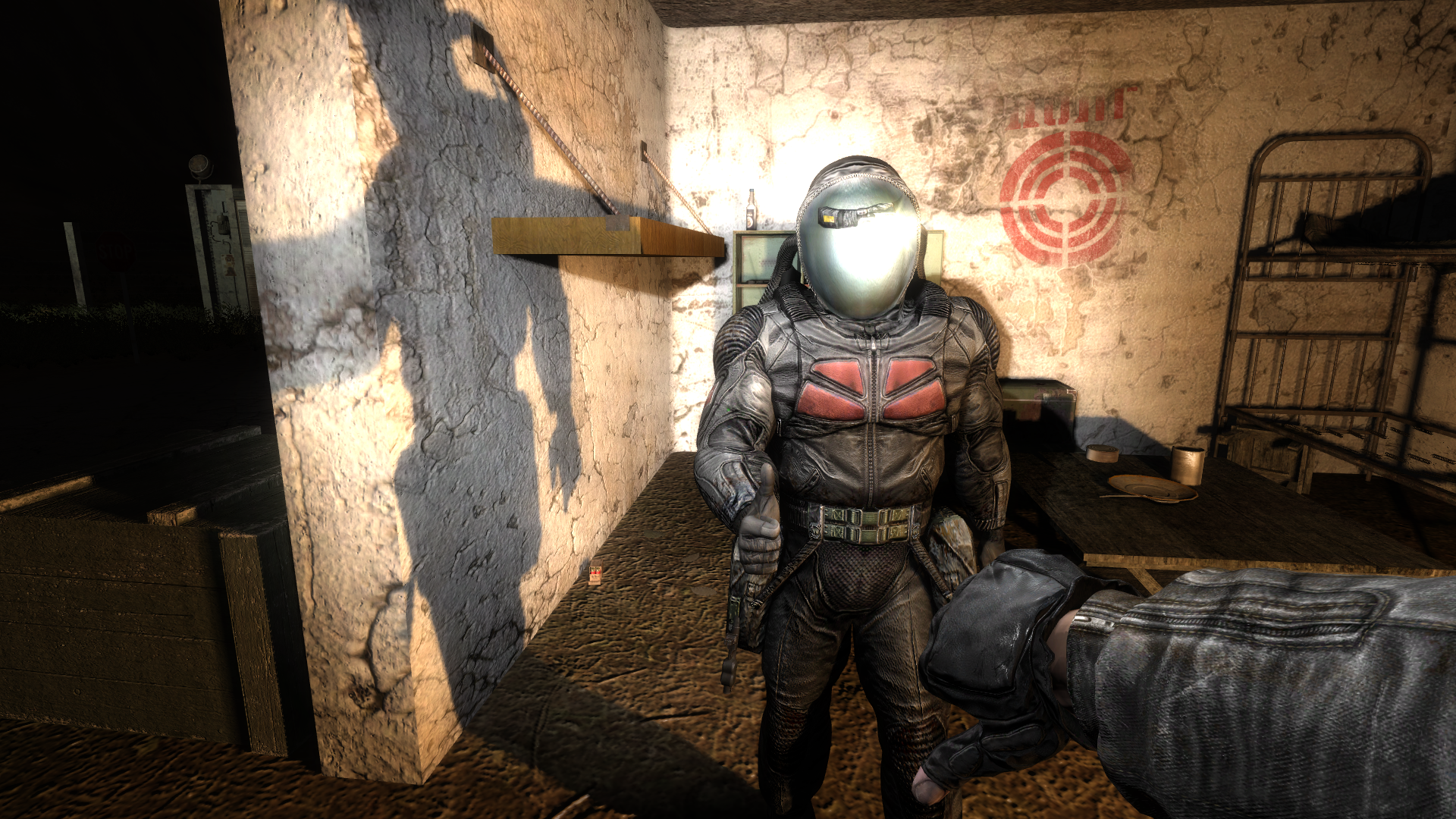 Q: Will you add voice chat?
A: Already added. By default it's activated by pressing H.
Q: What about custom modifications? Will it be possible to install other mods?
A: Depends on what types of mods. Textures, models, maps - no problem. Scripts and configs may need to be merged, and custom engine builds won't work.
Q: Can this mod be used with Anomaly?
A: No, xrMPE is a standalone mod and cannot be used as an addon for Anomaly. It's also very likely that Anomaly cannot be fully adapted for xrMPE at all, because the mods are powered by different builds of the engine, both of which contain lots of unique changes.
Q: Will it be possible to save your progress on the server?
A: It's too early to talk about it.
Q: Is it possible to transition between maps?
A: It's too early to talk about it.
ᅠ ᅠ
Q: Are you collaborating with other projects such as StalkerDVA, Stalker.NET, OMP, MoD, etc?
A: We aren't collaborating with anyone. If any of those projects are using our work, it means they either took it from OBT themselves or stole it from a CBT build.
---
Thanks for reading the F.A.Q. We remind you that X-Ray Multiplayer Extension is already available in OBT. Currently, the mod has a PvE game mode called Defence, where players would defend themselves against coming waves of mutants on multiple maps: