Global mod
Adds more playable factions, more provinces and a developed economy. The relationship between states is based on historical data. The battles will be more viscous than before, and the player will also have to change the strategy a little.
The modification is designed for historicity, Therefore, some things are made not for playability 
and convenience, but for reliability.


Grand Campaign
30 factions, 178 regions, 150 turns
including: England, France, Holy Roman Empire, Leon and Castilia, Venice, Sicily, Genua, Scotland, Byzantium, Kievan Rus, Moors, Turks, Egypt, Denmark, Portugal, Poland, Hungary, Cumans, Abbasids, Ireland, Cilicia, Norway, Lithuania, Crusading orders, Novgorod, Georgia, Aragon, Sweden, Bohemia, Bulgarian Empire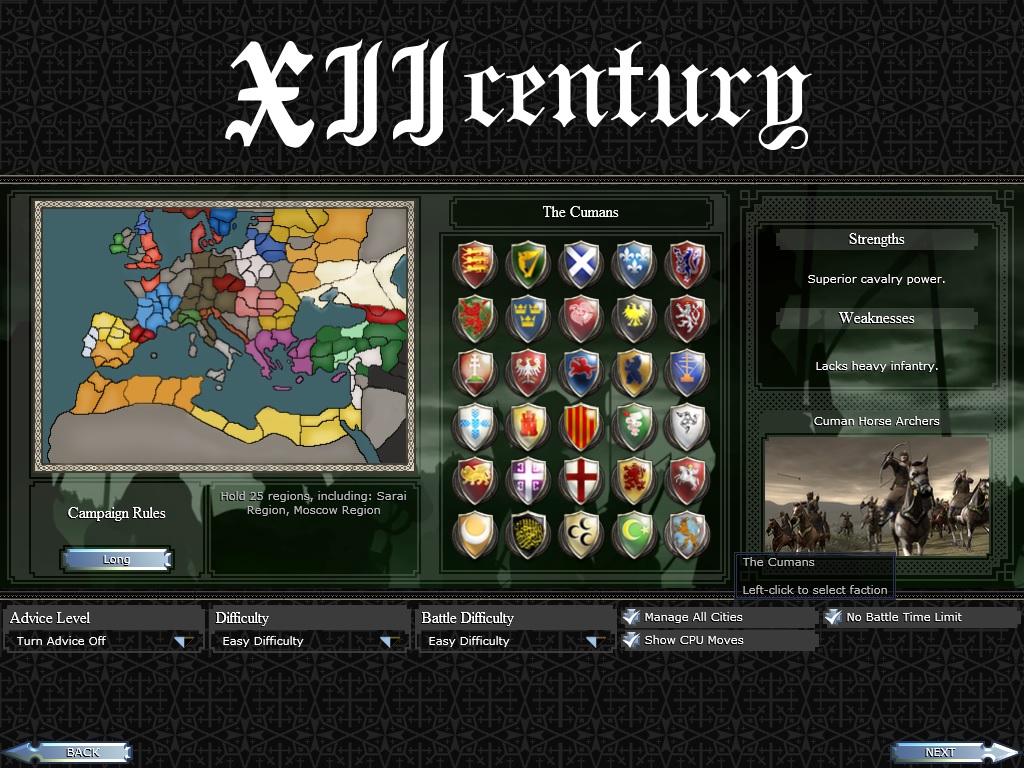 Many cities of faction giving more money. The enemy is using the economy to its fullest