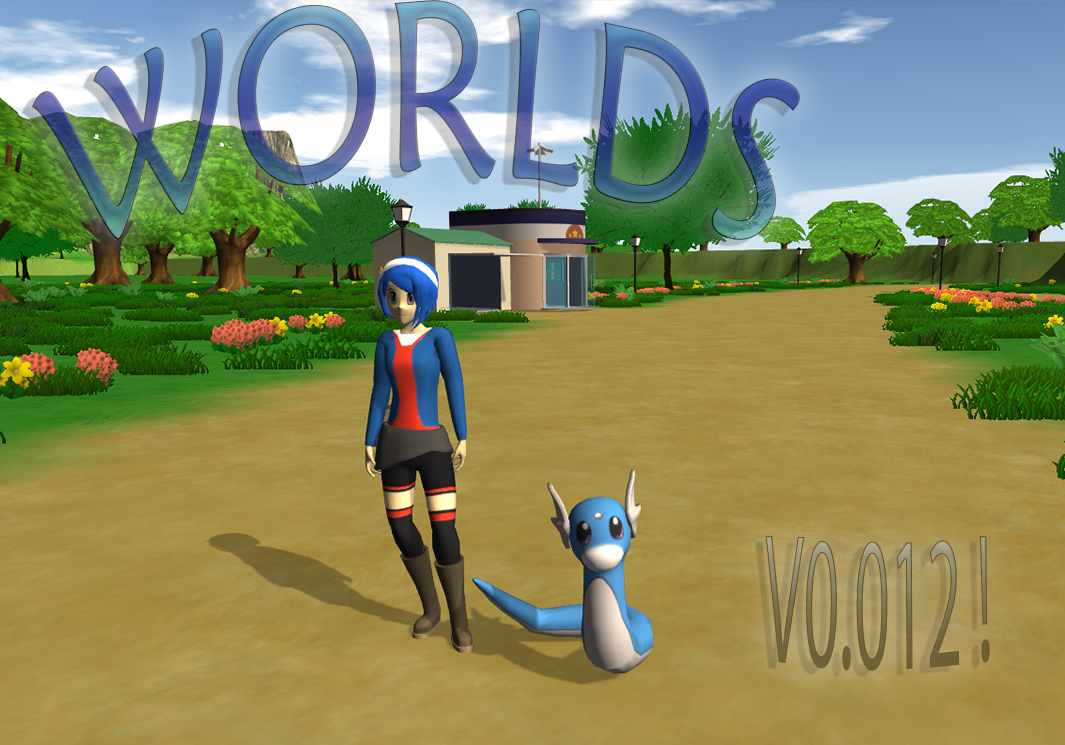 Hello everyone! hope you having a good day. Now i'm bringing you the new version 0.012 of worlds!
On this version a lot was changed so not much was added related to the time since the last update having 8 new Pokemon , 9 new skills , 1 town and 2 wild zones to explore ,one of them been added back from old versions, as always each new Pokemon have 3 variation and a shiny form.
On this version V0.012 the new Pokemon are :
"Weedle" , "Zubat" , "Tentacool", "Bellsprout" , "Horsea" , " Kabuto" , "Dratini" and "Porygon".
And The new Skills are:
"Water Pulse" , "Twister" , "Poison String" , "Mud Shot", "Bite" , "Ice Beam" , "String Shot" ,
"Dragon Pulse" and "Lick"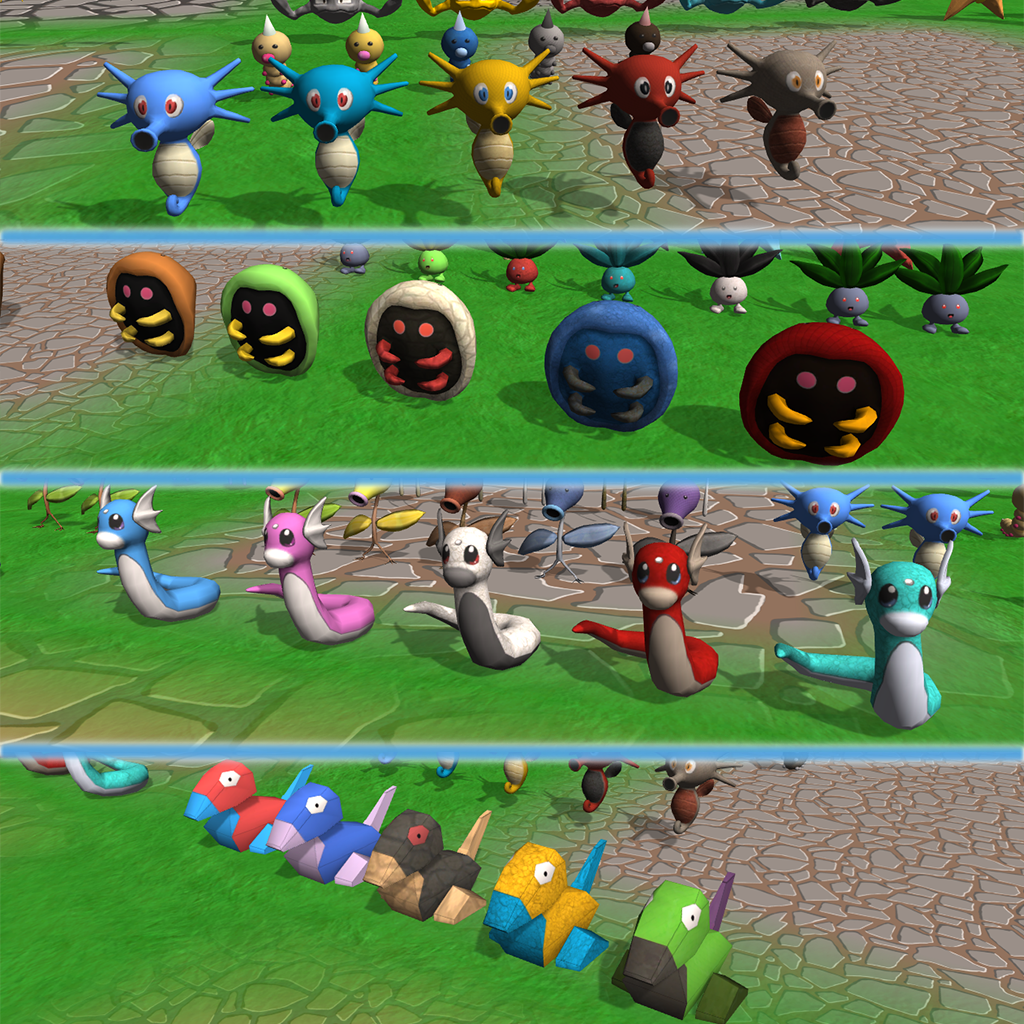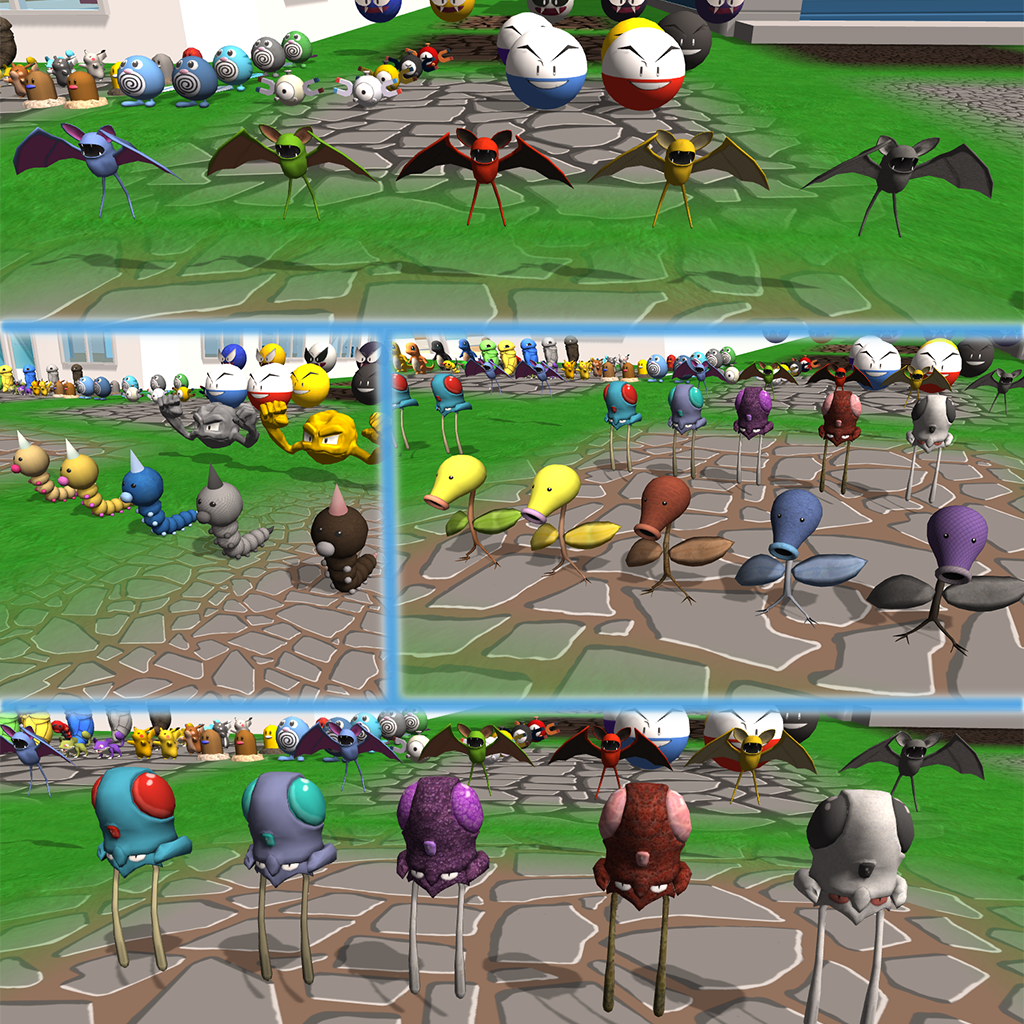 One of the changes was to the skill system they used to be static meaning that i had to add them to each user and it was not very optimal. So i change to a more dynamic approach letting players to decide what skills to use ,this on future updates.
For now there are a total of 22 playable Pokemon and 24 usable skills and i will keep adding more in future updates. On this screen shots i'm using Pikachu for testing but the skills can be used by any other Pokemon(using ice beam ,dragon pulse and twister)
The AI was another important changes on this update.The wild Pokemon got a total of 6 usable skills and with this avoiding the bug where they would just stay idle for some time after using skills and not having any available to use. Also on the AI changes the bug where they would just keep attacking your Pokemon even when it was fainted was fix as well
The third tutorial was added that covers the control, combat and type of skills. A message will show once you enter the first wild zone on the top right corner of your screen.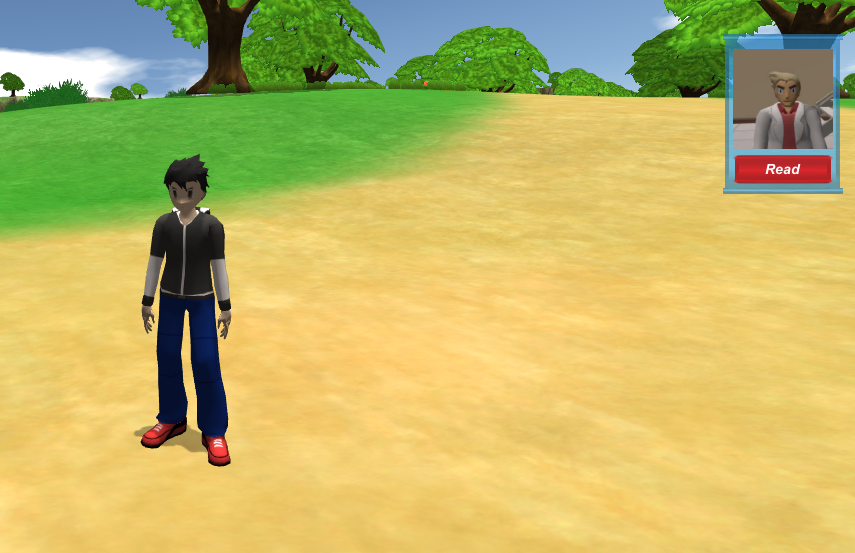 Change Log:
For the Change log for this version you can find it here:
Worlds Forum: Change log For V 0.012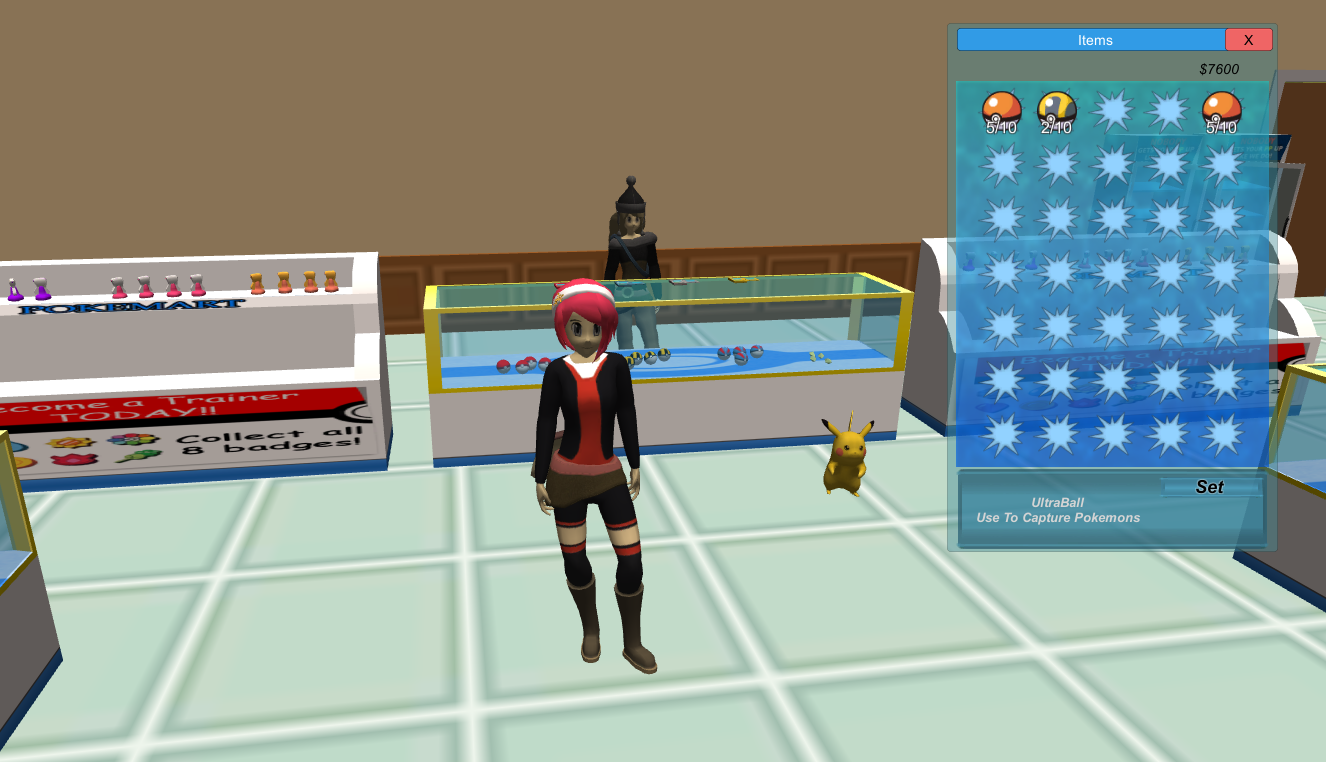 (New Inventory)
There is a new inventory as well that it is a lot more simple and easy to use that the old one,the way you use it is explain on the tutorials or if you don't remember how to do something you can go to the Options -> Help Menu and see there how to do it.
Future Of The Project:

While yes the content it's not much since the last update was almost 3 months ago I wasn't working on the project all the time.I was trying to make assets and sell them to make some money since i didn't had a job at the time so i was just living from the savings i had , but at the end i always keep coming back to the project so i got one of my old jobs back and since it is a part time job it was good for me and the project , so at least for now i don't have to worry about food :) .
There is still along way to go before it gets to beta. But i will keep working on it until the very end been when i get a c/d (hope not!) or its finish! . I want to add all the 151 Pokemon but since it's just me it will take time .I'm going to work on the 3D part first for the next update and the code part second. Evolution ,Character customization, Npcs ,Npcs battles, online 1 vs 1 and quests are some of the plans i have in short terms but i'm not sure which one to add first so i'm creating a poll to know what are your opinions so if you have a favorite to see first drop by and give your vote.
If you want to help send me message here or in Facebook ,and if you don't know anything about making games but still want to help i put a post on the forums on the news section if you want to support by donating .I'm not selling the game or anything its just if you feel like helping :) .
As always hope you enjoy this new version and all feedback is very welcome it helps me a lot! .
Until the next one! Take care!
Downloads:
V 0.012 PC Version:

V 0.012 Mac Version:

Facebook Page: Worlds Facebook Page
Forum: Worlds.boards.net
Disclaimer:
Worlds is a fan made game from a fan for fans and it's totally free.
And don't claim to own the Pokemon, they are own by Nintendo/Game Freak Inc/Creatures Inc.,
Nor is Worlds Affiliated or is supported by Nintendo/Game Freak Inc./Creatures Inc.
Worlds is in no way to trying to compete with Nintendo/Game Freak Inc./Creatures Inc.