That round world effect looked already pretty cool but then I realized that I can also make curves with it in the world. It works fine as periodic curves left and right but I still have to find out how I can get it randomly curving the world. A nice surprise was the scattering of the world by distance. It looks like the world is all screwed and closed in the distance but as you come closer it opens up and everything gets in place. The zooming by distance is also interesting, its a bit scary when far away looking stuff comes suddenly fast closer. Really funny is the playing with heavy periodic curving of the world, it looks like it moves like a snake. With that effect it feels like you get seasick any moment.
See the effects in action in the video:

World distortion shader effects - Indie DB
Please note: The video shows only tests, several materials have the shader effects not applied there.
The plan is now to put those effects in the game as mutators that you can unlock by playing.
Last week was the Eurogamer Expo and Last Knight was playable there as one of the games of the Indie Games Arcade! I could not be there myself but I heard that people were constantly playing it.
Here is a picture of it running there: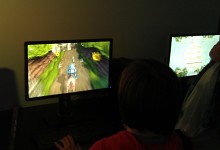 There are some shaky cam videos of it on Youtube:
Youtu.be
Shows a part of the Tutorial Level, there is a old glitch in there.
Youtube.com
Sounds like they have fun.
Here is one more Shader effect: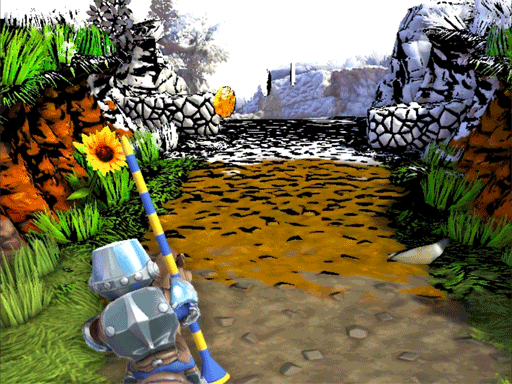 This has manipulation of the actual shading and the textures by distance. First its white, then it becomes ink shaded, then ink + high contrast/saturation color and then the regular look. Kind of looks like it gets painted while you get closer.