In the starting lobby you will find a special room, where you can see all weapons etc. and unlock them. The unlocked weapons etc. can then be found in the next playthrough.

We are experimenting with some abilities for melee weapons. We want to buff melee weapons with an active skill.

We plan to implement around 100 passive upgrades and around 40 different items, weapons and shields for the release.

For more details on what we are currently working on check this youtube video:



Also here are some more quick impressions: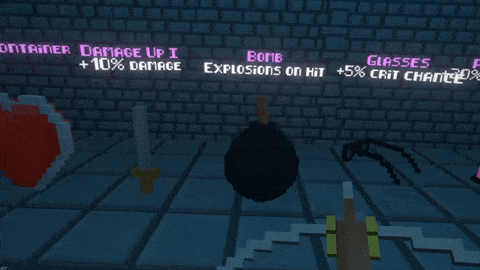 Bomb upgrade, every 10th hit triggers an explosion. Can be stacked until every hit triggers an explosion.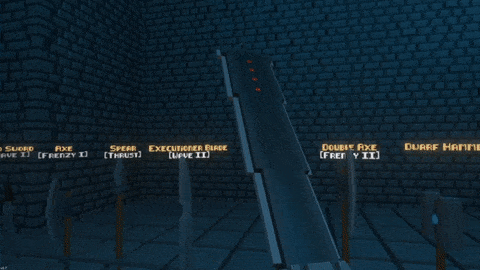 Active sword skill increases range of the sword for a certain amount of time.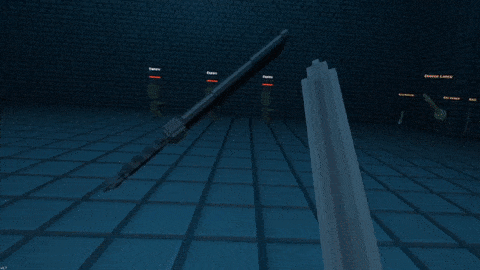 Active sword skill, which enables you to throw projectiles if the sword is swung strong enough.