The World of Padman team needs some helping hands to finish the upcoming release of version 1.5. That's why we offer 3 positions in our team. We all work on this project in our spare time and we offer no payment but honour and glory.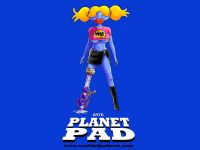 Female announcer voice:
We are looking for a new female announcer voice.
In the end of this posting you'll find some sound samples
to get some impressions. If you think you are a talented
and suitable voice actress check our job offer at
Moddb.com
Character animator:
We are still looking for a talented character animator who
has experience with animating id-Tech 3 based md3 player
models. We have a couple of models which need fixes or
to be animated completely. If you think you could help us
check our job offer here on
Moddb.com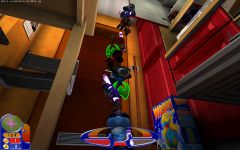 News & community manager:
Knowing your community is an important key to success.
Writing high quality news postings to keep the people
informed is very important too. Making both and developing
the game at the same time is a little too much. That's why we
need you. Check our job offer here on
Moddb.com
Thanks for reading. Your PadWorld Entertainment team.