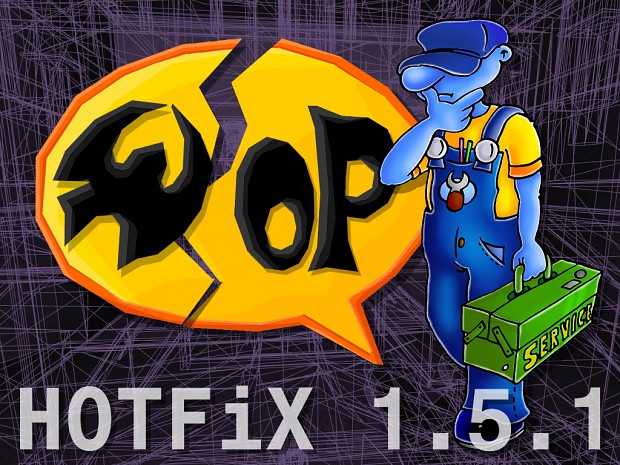 World of Padman 1.5.1 for Windows, Linux and Mac OS X is released. After the WoP 1.5 release around Christmas last year, we faced an annoying bug which caused servers to crash if they got a status query during a map change. Also, some users reported issues starting WoP on older hardware. They ended up with an OpenGL error message. All this and some other issues should be gone now.
The provided WoP 1.5.1 hotfix contains new binaries and other important files for Windows and Linux systems. If you installed the game via unified-zip or the Windows installer, this is your file to download. Please extract the content into your World of Padman installation directory and overwrite existing files. The patch does not contain new pk3 content, so there shouldn't be any compatibility issues for people connecting with an outdated 1.5 client to an updated server or the other way around.
For all the Mac users out there, we now have a full dmg-image, which should support Mac OS 10.4 and newer on ppc, i386 and x86_64 platforms. Many thanks to Thilo for spending a lot of time on creating the Mac files. It was a pain in the *** but we learnt a lot from it. We are sorry, but we couldn't test the Mac files on all systems. If you have any issues with the Mac release, please drop us a line. The package already contains WoP 1.5.1, so no extra patch for the Mac release is required.
OK, that's all for today, folks. If you are running a WoP server, whether online or local, make sure to apply the patch to prevent it from crashing. Have fun.