Nightmares are terrifying, right?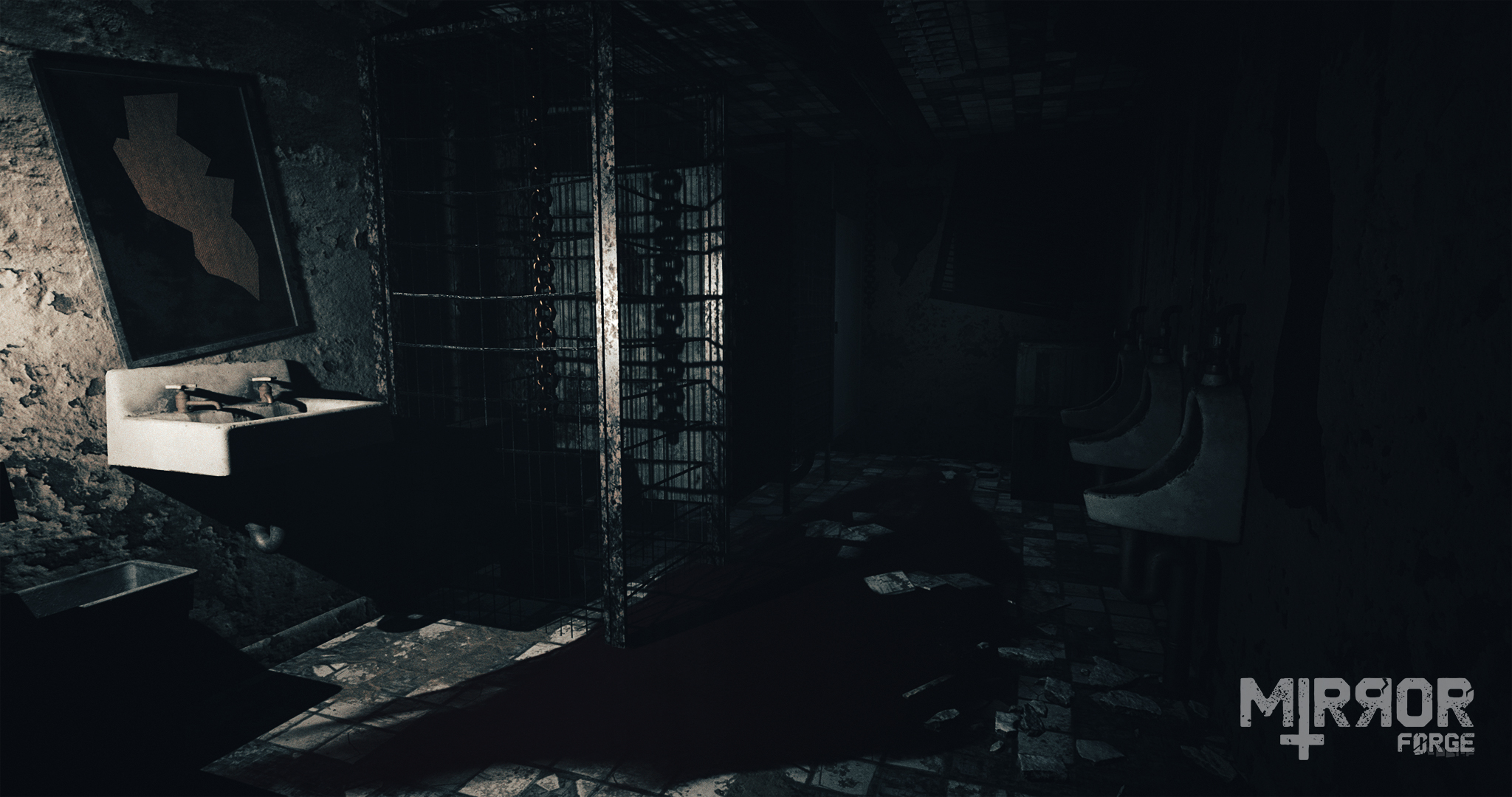 We all had them in our lives. Nightmares can be pretty scary, making you sweat like crazy and wake up screaming in the middle of the night. Some of them feel so real. Well, yesterday I had a most peculiar experience.
I dreamt of being in a dark hospital hallway. I couldn't see what was on the other side. All I remember was that I had some sort of light (probably flashlight) on my shoulder. It was cold. And as I turned around, all I saw were creepy silhouettes moving unnaturally towards me. I felt terrified.
I woke up around 5:00 AM in the morning. It happened to me before too, although it wasn't a nightmare. But, dreams have been inspiring me or showing me the direction for my games for quite some time (even came up with a game idea back in the day which I shared on my social profiles). But, when I opened my eyes I tried to remember the dream. And then, I realized. It was Silent Hill. Those things that were coming towards me were the bubblehead nurses! LOL! Was I James Sunderland in my dream?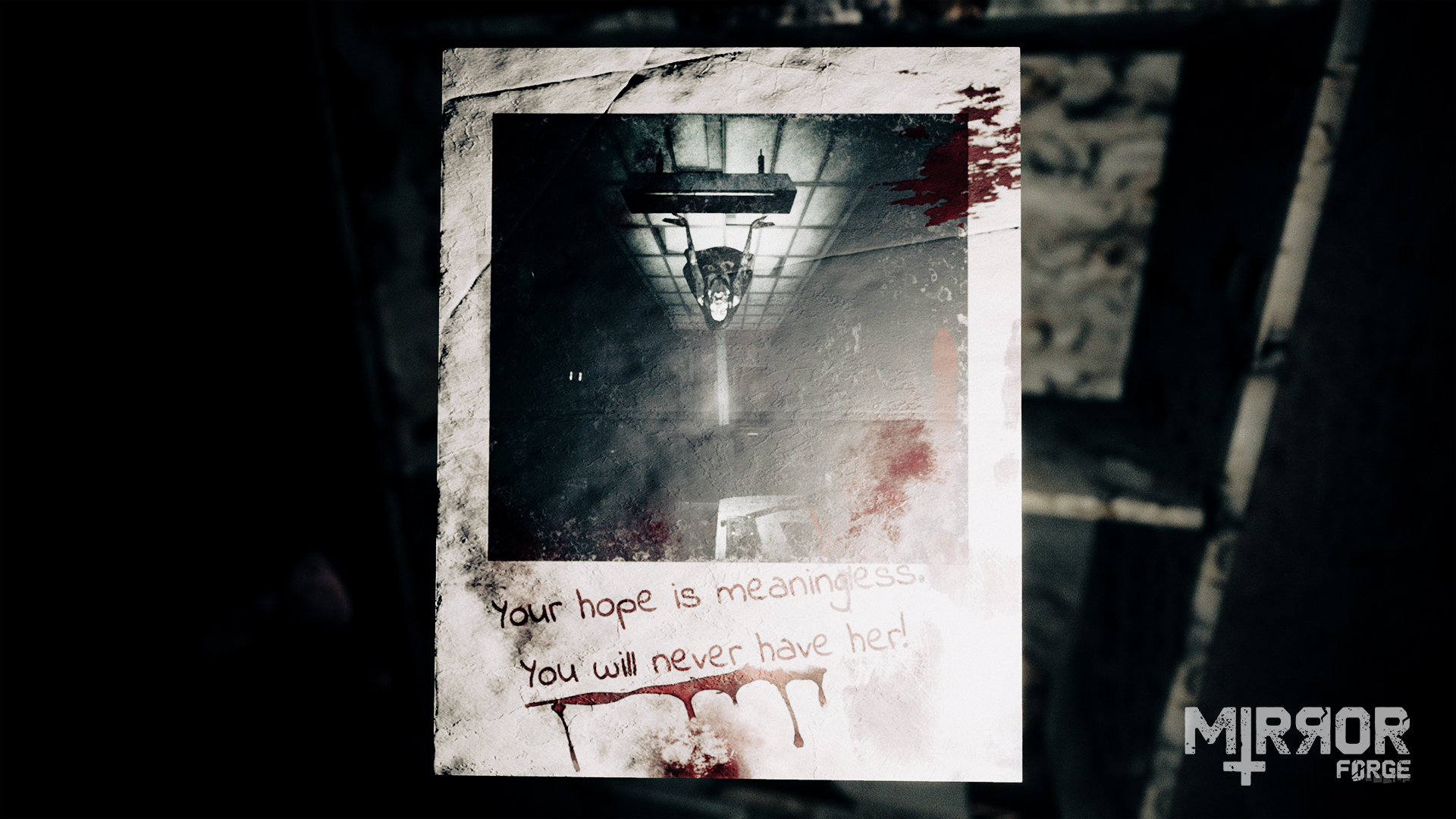 Affected by too much Horror content or my subconsciousness is guiding me?
I couldn't shake it off. I thought - was I too affected by horror content? After all, I dived quite deep into searching Silent Hill and their symbolism for my upcoming Psychological Survival Horror Game Mirror Forge. Was it the horror movies I watched trying to find some plot twists and story ideas? Or maybe, just maybe, my subconsciousness is telling me that adding a similar NPC - slow-moving, creepy and lurking dark hallways will be a great addition to Mirror Forge?
New levels & A Spider Baby
During the past week, I focused on polishing some of the environments for Mirror Forge, connecting those tiny bits here and there to keep the consistent flow and engaging gameplay. Added two new puzzles, several sound triggers to spawn atmospheric sounds and creepy atmosphere and two or three jumpscares. But, there was this particular narrow space that somehow felt like it really required a jumpscare. I made the player go through it a couple of times, so I had to find a way to create an amazing jumpscare that would scare the bejesus out of them. After all, by testing out, I realized that the tension has been built quite nicely and a jumpscare there would be the icing of the cake. But, it felt like I needed a new type of NPC. The other three I did somehow did not relate to the story and the symbolism I was aiming for.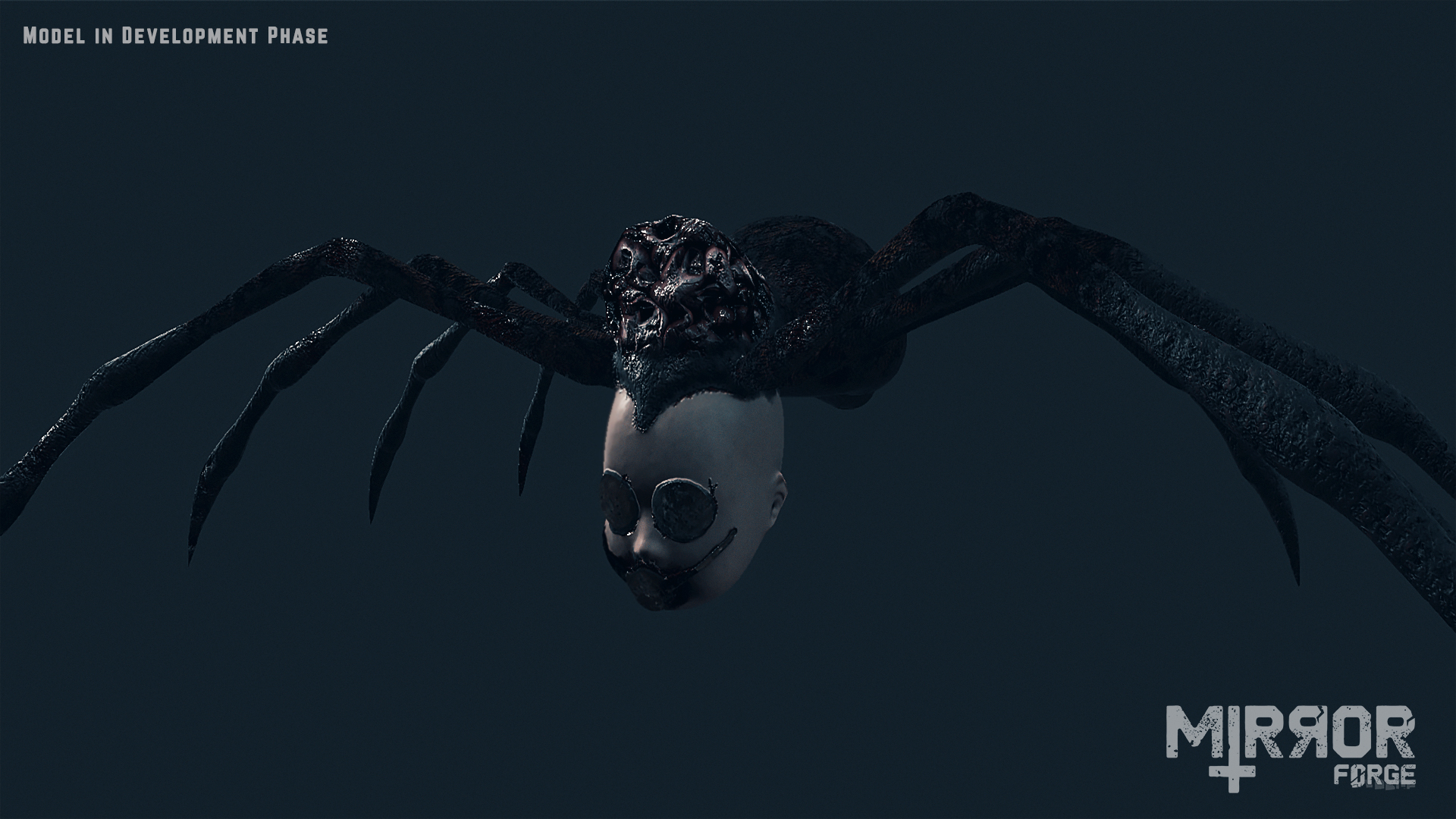 Welcome Spider-Man, I mean... Spider-Baby
While replaying some bits of the game, I've noticed several things I have added during my development to breathe life to my main protagonist - Thomas Jackson. At one moment, he sees a group of spiders in his apartment and says: "God, I hate spiders". Then, we know that before the game's main plot, he got drunk and smashed his car in a tree. As a result, his girlfriend fell into a coma and they lost the baby. And I thought: "Wait! That's it. A spider-baby!".
The symbolism of this spider-baby is pretty clear. It symbolizes Thomas's hate for spiders, his guilt and sorrow for making her girlfriend lose their baby and the metallic parts - a reminder of the car and the car crash that happened.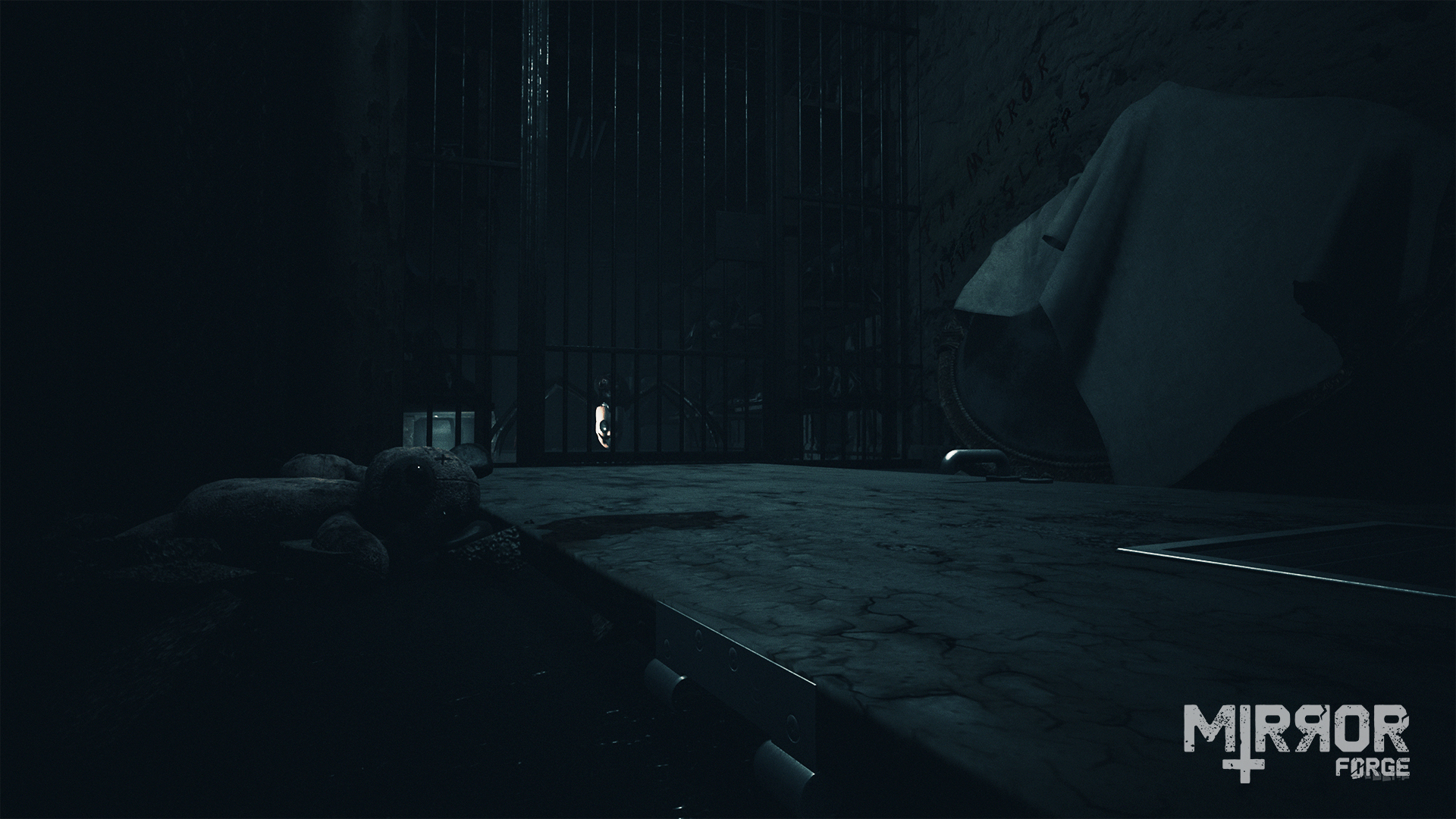 Going back to that terrible nightmare
Coming back to the nightmare I had. Inspired by it, I decided to set up a new level resembling hospital corridors that seem like a labyrinth. It would be here where I would place a horde of these slow-moving, new NPCs inspired by the Silent Hill nurses. The only thing was, I still haven't come up with the design for it. So, I guess it's time now to reach out to my Horror Community and ask for ideas! We've set up such amazing communication that engaging with them has been an absolute pleasure!
300 Wishlists on Steam and over 200+ Subs in just a week!
Two things I'm so happy about and inspire me to work hard on Mirror Forge is the fact that together with the Horror Community, we've reached almost:
- 300 Wishlists
- 200 Email Subscribers
in a single week!

As a solo dev, Wishlisting Mirror Forge on Steam means the world to me, even if you aren't going to buy it after release. Simply by wishlisting, we supercharge the Steam algorithm and it helps bring Mirror Forge in front of the eyes of horror fans. I'd be most grateful if you decide to Wishlist it right away:
Horror Fans Brainstorming and Contribution
You can be part of the Creation Process.
Get Access to an upcoming Closed Pre-Alpha Demo, lore about the alternate dimension, multiple Free 4K wallpapers, original soundtrack, insider videos & devlogs, plans for future discounts, news about upcoming updates, DLCs and more simply by subscribing to the official website:

Mystivedev.com