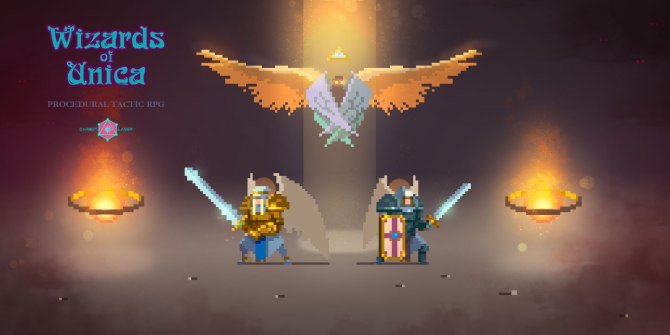 Hello Wizards & Sorceresses,
I bought Aseprite.
If you are a pixel artist or a pixel enthusiast you should really consider to make yourself a gift this Christmas and buy a copy. This is not any kind of promotional message, but just my sincere enthusiasm for this well designed program David Capello developed based on several requests and feedbacks he got from Aseprite community in the last few years.
When Luca knew of my purchasing, he enlighten me with a comment about proper tools. Both hammer and screwdriver can be efficient utensils, but in two very different situations.
Other famous top-notch graphic software can be the best when it's about hi-res manipulation and custom brushes, but i.e. I've never been fond with Photoshop timeline. I always found it unintuitive, clunky and inefficient, forcing me to pause the work flow to communicate with the softwere my needs and corrections.
With Aseprite the timeline is smooth and familiar since the first approach, and is so easy to find correspondence with my needs. In a week of learning I'm already 3 time quicker then on every other product I used in years.
Due this encrease of work production I start painting missing enemies assets. I focused especially on those enemies which I was too afraid to approach because of their complexity, and in Aseprite has been fun and not frustrating to work on this six winged Seraphim.
To understand more my new tool I want to test it on same remade, so I refreshed the very first enemies I painted for Wizards of Unica's fire level: The Fiery Pit, back into 2014.
Sure my experience with animations and pixel art has been decisive, but to DOUBLE the number of frames for attack would have been frustrating with my previous tools.
But if Aseprite is perfect for pixel art creation, you will still need the screwdriver to perform other tasks.
And that's how I painted this mixed media scene with my beloved hi-res/low-fi paradox.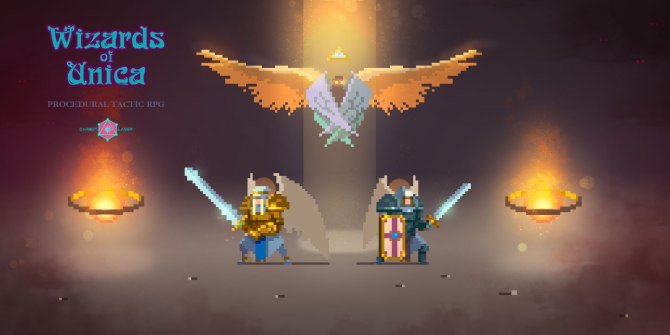 I'm so glad I'm back to work on this project, and I'm looking forward to show you new assets. Along with David for his majestic work on Aseprite I have to formally thanks also Pedro Medeiros for his punctual tutorials and tricks he generously shares with all of us, helping me to become a more awared pixel artist.
And I can't wait to give you a new alpha game version as soon as we can. We're waiting to give you something with most of the features in, so, I know the waiting is killing you, and you can't think to nothing else, but please, hold on a bit more =D
Thanks for your support everybody!
Daniele Lynx Lasalandra
tweet @TheBlindLynx