Hi there Wizards & Sorceresses!
Now that the main soundtrack for Wizards of Unica is completed is time for final mix and master! I'm an art geek, not a sound engineer, so I always used my ear and my ow taste for this delicate and important phase, and I always make hundreds of mistakes and need a huge amount of time for a satisfying mix, but nevertheless, in the end, I get what I want!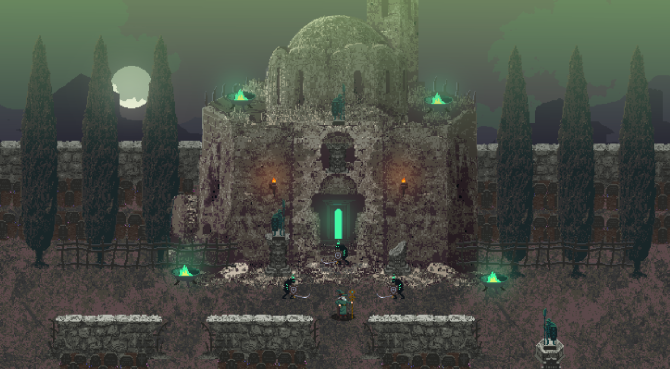 I already introduced to you Kharab Shams: The Whisper Ruins, domine of Catacano the Brucolaco. It's the Byzantine flavored stage, where you will face hordes of undead directly inspired from the Byzantine folk-lore: the Lemures, the Empusa and the deadly Gylou.
One year ago I released the Whisper Ruins track's draft and in these months, after a period of decant I listened again and choose what polishment were needed.
This year I listened mainly to OST, from world-famous movie to small indie game project, and my taste and knowledge about it changed a lot.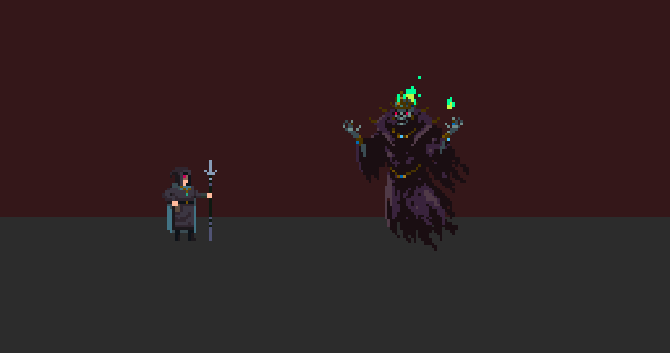 So first thing I wanted to change from the Whisper Ruins 2015 draft was the too much declared strofe. You will play an entire stage with fragments of this song in your ear and I don't want to annoy you, so things must become clear with time. I composed mostly my own songs, where you need to hit and resolve things very quickly. But an entire stage of Wizards of Unica will be longer than 3.5 minutes, so there is no need to capture your attention in 15 seconds with a short intro: I have lotta more time to build an atmosphere, and proceed to the apex, through silence, questions and answers.
So I deleted the acoustic guitar arpeggio in the first part, just using a single chord of very low and resonant sitar instead.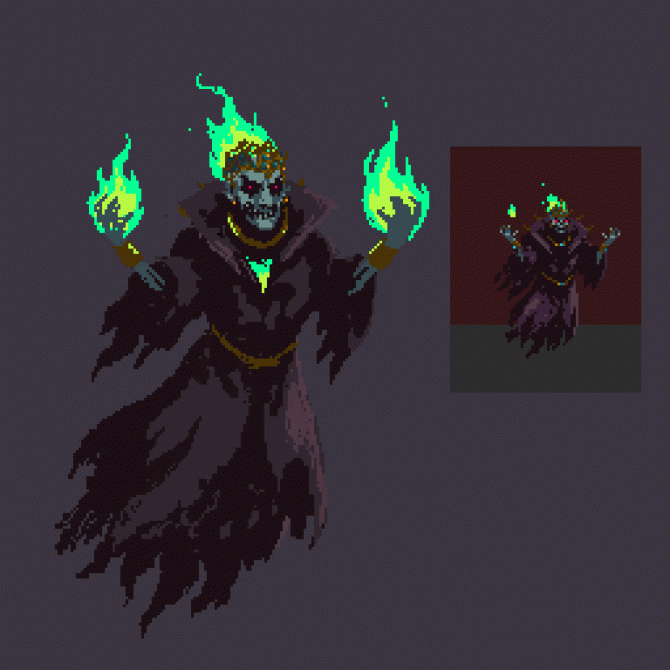 The second main issue with 2015 draft was the structure. I really liked all the parts, but the structure was dispersive, without a clear decision. I had to make clarification and I sacrificed all the tribal wood blocks in the strofe (just keeping in the end as a trademark of the Boss fight), and writing a theme for cello.
I wanted something apparently catchy but not obvious. Do you remember the Max Payne II main theme? That music is perfectly clear while you're playing, and stick in your mind, but at the same time isn't that easy to whistle. Also Capitain America' theme was a big inspiration for this, despite the fact that Marvel theme are often unnoticeable and almost invisible (like magisterly explained in this documentary)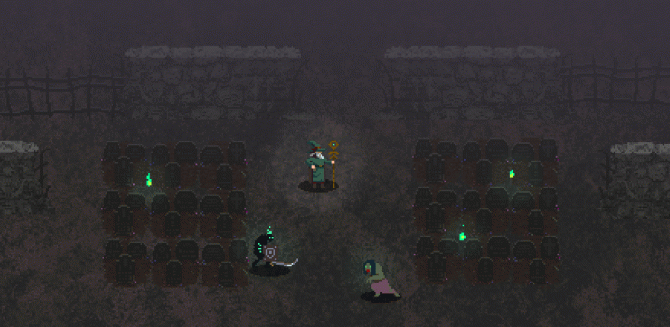 Last problem was the semplicity, and still I'm struggling with it. Nowdays indie music explored a lot of sober and stylish solution with an expressionist approach to minimalism (John Frusciante, Maps & Atlases, Apparat are some of the greatest examples). Minimalism parvaded all music styles, from hip-hop to movies' OST, and to write complicated orchestral composition sounds anachronistic as much as a theme in C major.
So, to turn convoluted things into a smooth intriguing partiture is what I want to archieve, that's why befor I would call the soundtrack finished lot of sounds of what I wrote will be deleted forever. Because the sense of missing is a primary neccessity in music. And in a soundtrack silence is even more important that the music itself.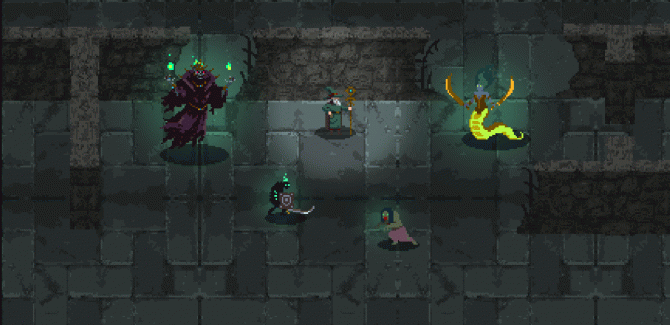 In Jenuary a new alpha will be out and playable, so keep follow our development!
Thanks for your passion and support!
Daniele Lynx Lasalandra
tweet @TheBlindLynx