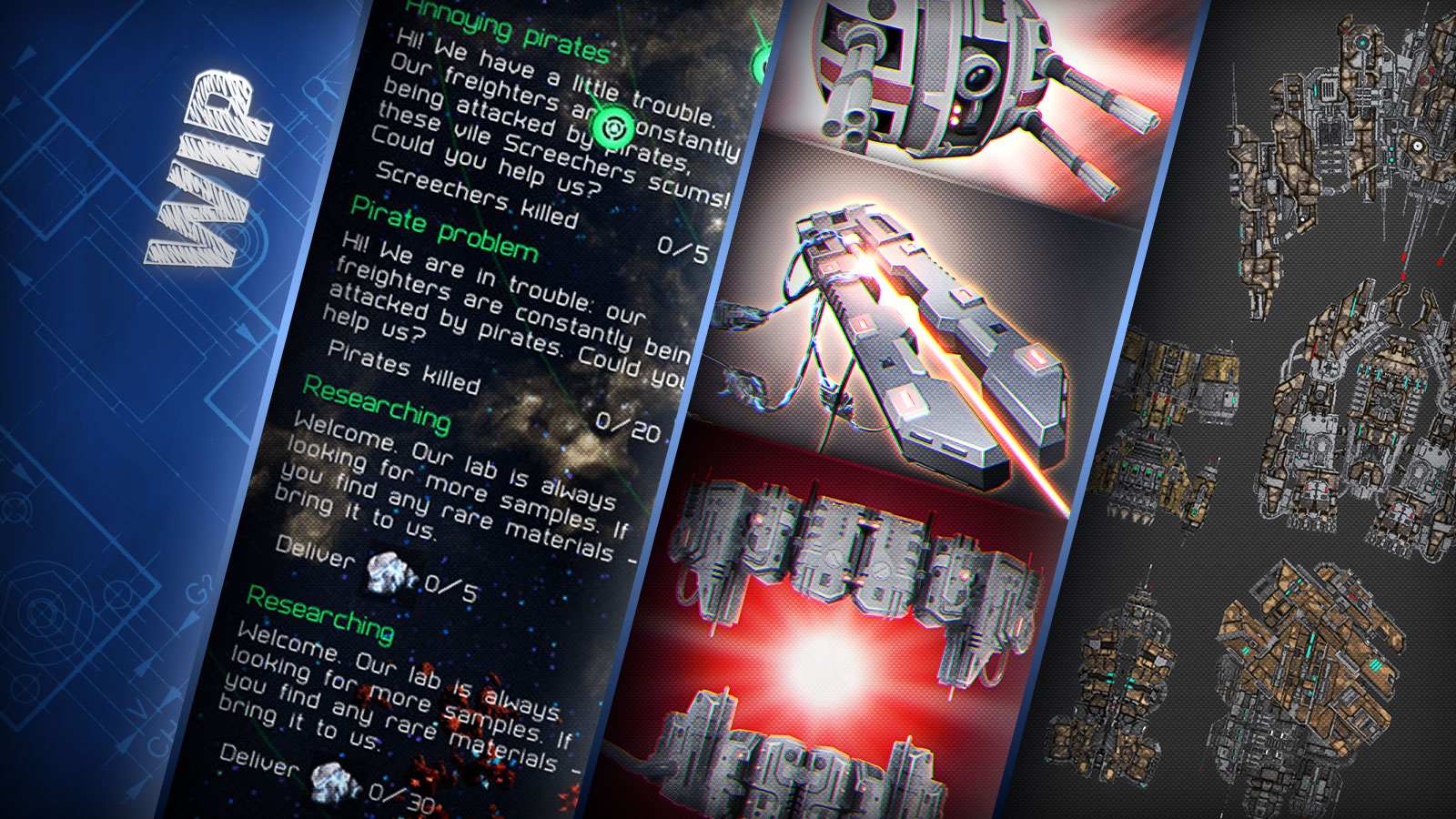 The time has come to tell you more about new modules, Deprived ships and reveal one of the upcoming features you will be able to see during the next test. So hold your breath and start reading this weekly news article ;)
Tasks
---
Task is one of the first swallows announcing the summer of quest system which we plan to have in Starfall Tactics. Basically, task is a randomly generated mission you can always get on inhabited planets (including some neutral ones), stations or black markets, which gives you a reward - equipment, experience, IGC or even reputation points.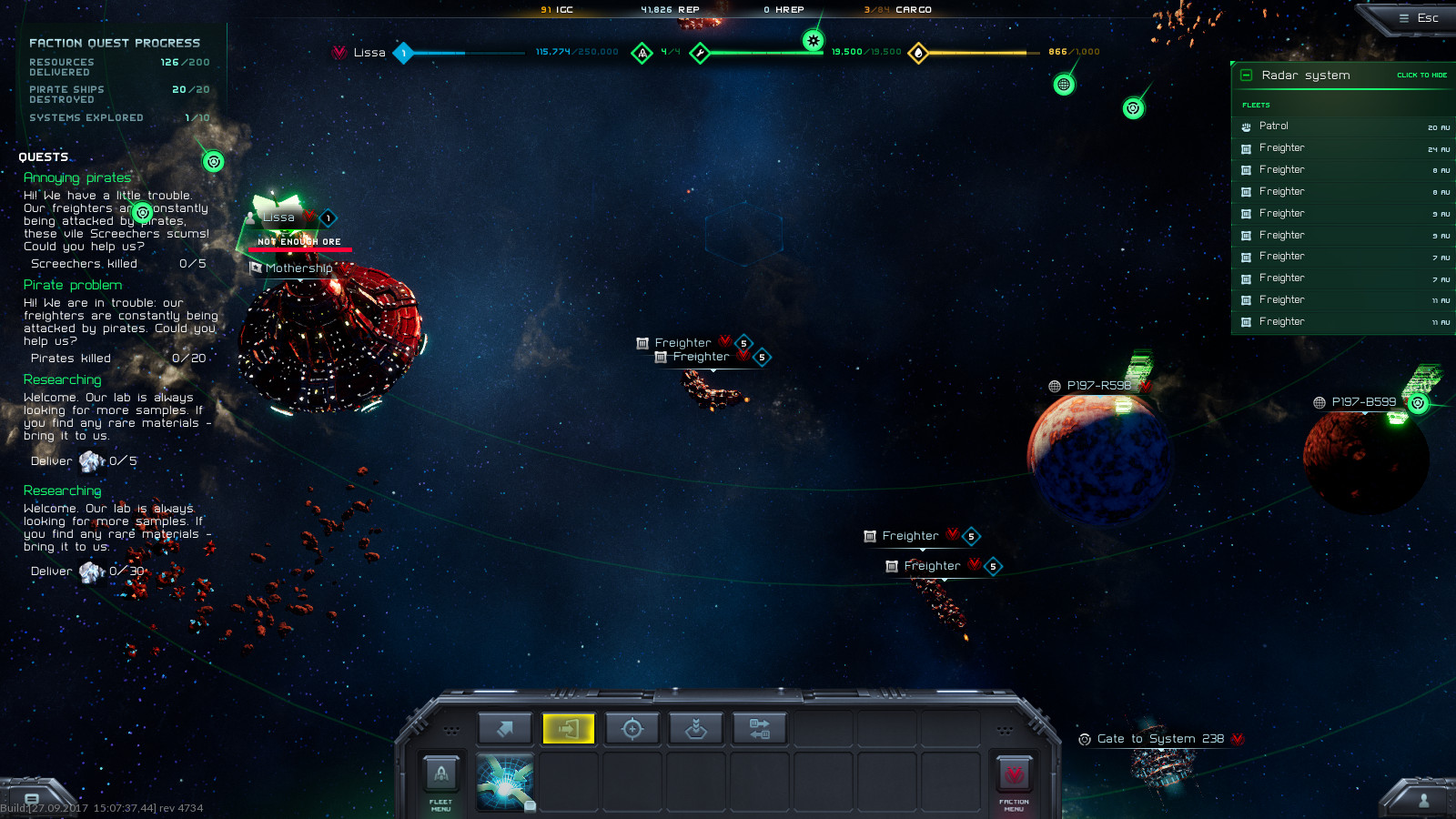 Although tasks don't get you into thrilling stories about the Galaxy, they allow you to always have a way to get additional rewards for hunting down pirates, mining or any other routine occupations. For example, you won't miss an opportunity to help these guys from Transport Station on planet X who complain about Screechers constantly attacking their freighters. In addition, they give another living breath to the Universe, which makes us one step closer to the finishing blow.
Faction Modules
---
This week we also started creating another five faction modules which feature some new and unique mechanics you will definitely love. Here they are:
"Shield Booster", Vanguard, lvl. 2, activatable - sufficiently boosts shield regeneration for a short period of time. In exchange, temporarily switches off all engines, making your ship immobilized. It's designed for assault ships and enables shield regeneration even if you are in battle.
"Auto Turret", Vanguard, lvl. 3, activatable - deployable autonomous turret, attacking all enemies within range.
"Phase Retreat System", Deprived, lvl. 4, activatable - ship quickly moves back without changing its' direction and keeping ability to shoot.
"Laser Ignition module", Eclipse, lvl. 5, activatable - instantly heats Heat Lasers, but consumes shields.
"Rampire", Deprived, lvl. 5, passive - repairs your ships depending on the amount of damage you deal while ramming.
Another five modules to be revealed next week - make sure you check the next weekly news post!
Deprived Faction ships
---
Deprived faction chooses camouflage painting for their special ships - it hardly helps them hide fleets in space, but definitely brings a sense of grave military power: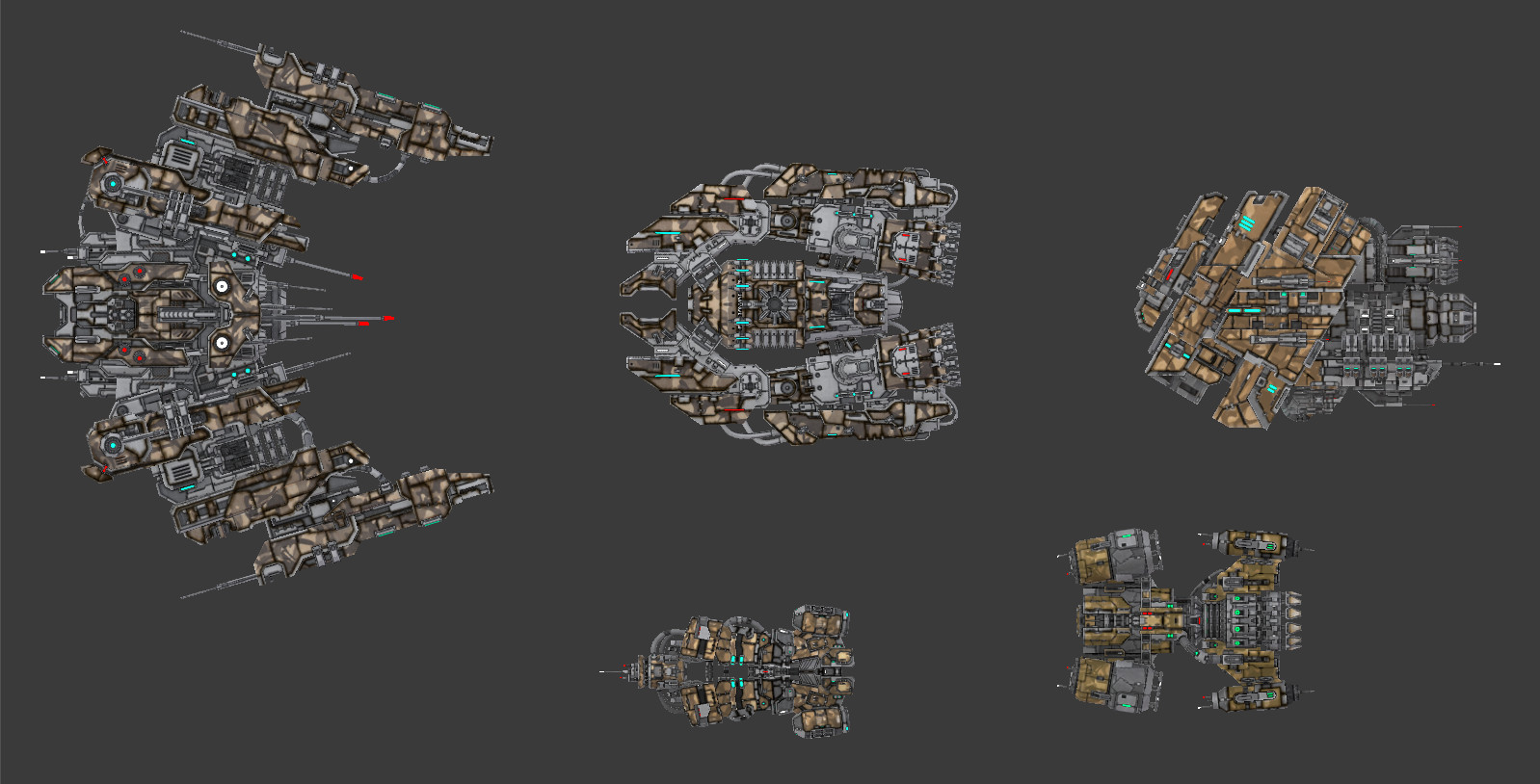 Lvl.1 - battlecruiser "Ancestors scars", Salem modification
Lvl.2 - battlecruiser "Sorrow", Solomon modification
Lvl.3 - battleship "Lost Greatness", Kolgrim modification
Lvl.4 - battleship "Agony", Bishop modification
Lvl.5 - dreadnought "Vengeance", Merlin modification
Stay tuned and get more exciting news next week ;)