Attention, pilots! Here are some super secret, never seen before pictures of the upcoming mission.
Before talking about the new level, here's what you need to know: NIGHTSTAR: Rogue Wings is an ARCADE SHOOTER. So please keep in mind this is not a complex space sim. This game is pure action, 100% of the time. I'm talking constant laser rain, giant explosions and pilots jumping out of their cockpits holding a massive rocket-launcher. All of that is available on the Early Access, recently released on Steam and it all can be yours for $9.99.
If I were to compare this game to famous titles, I'd say it's much more like Star Fox 64 and Star Wars: Rogue Squadron then, let's say, Star Citizen or Elite: Dangerous. Wanna have a better idea of what it's like? Check out the trailer right here.
STOP! Minor spoilers ahead. You've been warned.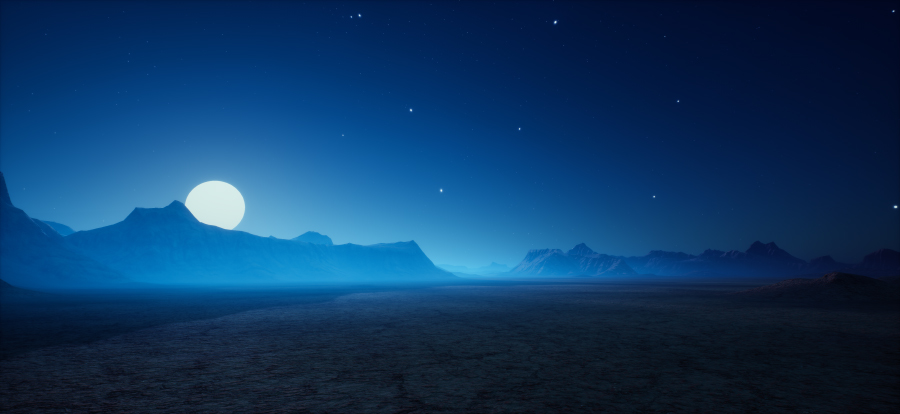 This mission will be available on the 0.4 update, coming really soon to Steam. The update will also fix some balancing issues, specially on the first level (Defense on Tardira). I'll try not to spoil the level too much, but let's just say a big, black, evil thing will be waiting for you this time and as per usual, it won't be easy.
Here's what I can say about this so far: it's a rescue mission, but very different from the Rescue of the Forgotten. This time, the team is not breaking a veteran out of the most secure prison on this side of the galaxy. This time, it's even worse.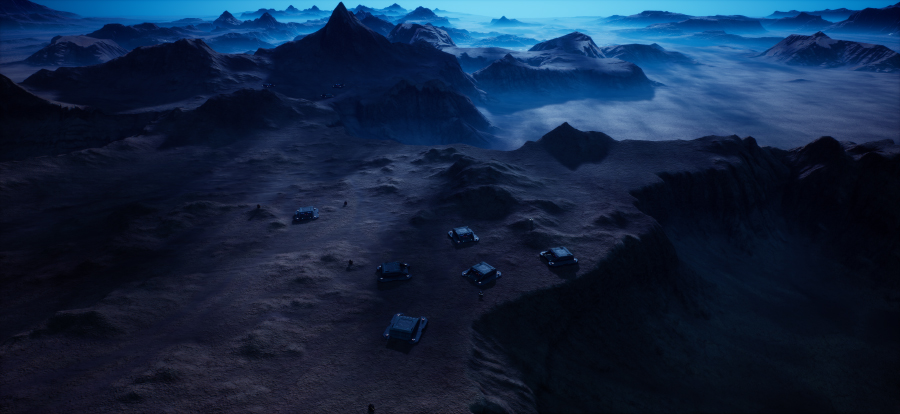 A transport ship has crashed onto the surface of Nicolette-5. This is right in the middle of the pirate-controlled sector. There are anti-air turrets, enemy fighters and gunships everywhere. And, as if that wasn't enough, this planet is also known to have constant meteor showers. It's gonna get real dangerous out there.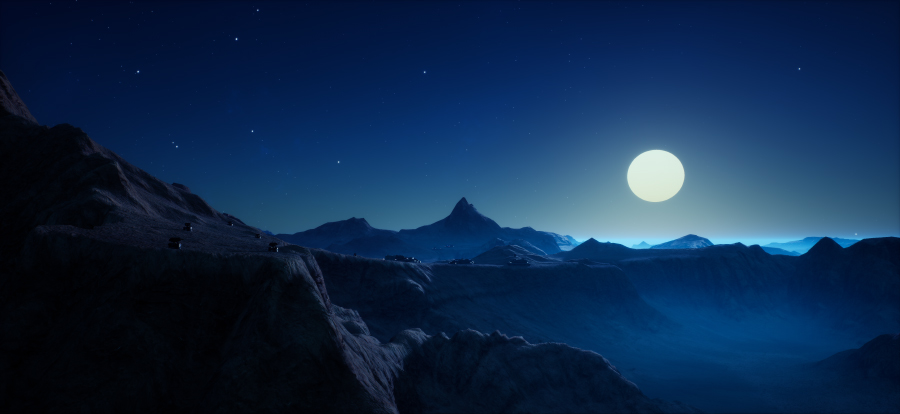 On this new map, you'll see some new enemies, but let's not talk about that. You'll also see variations of existing enemies, such as the lovely Pirate Gunship V2. This guy was first seen on the Rescue of the Forgotten, acting as a prison guard.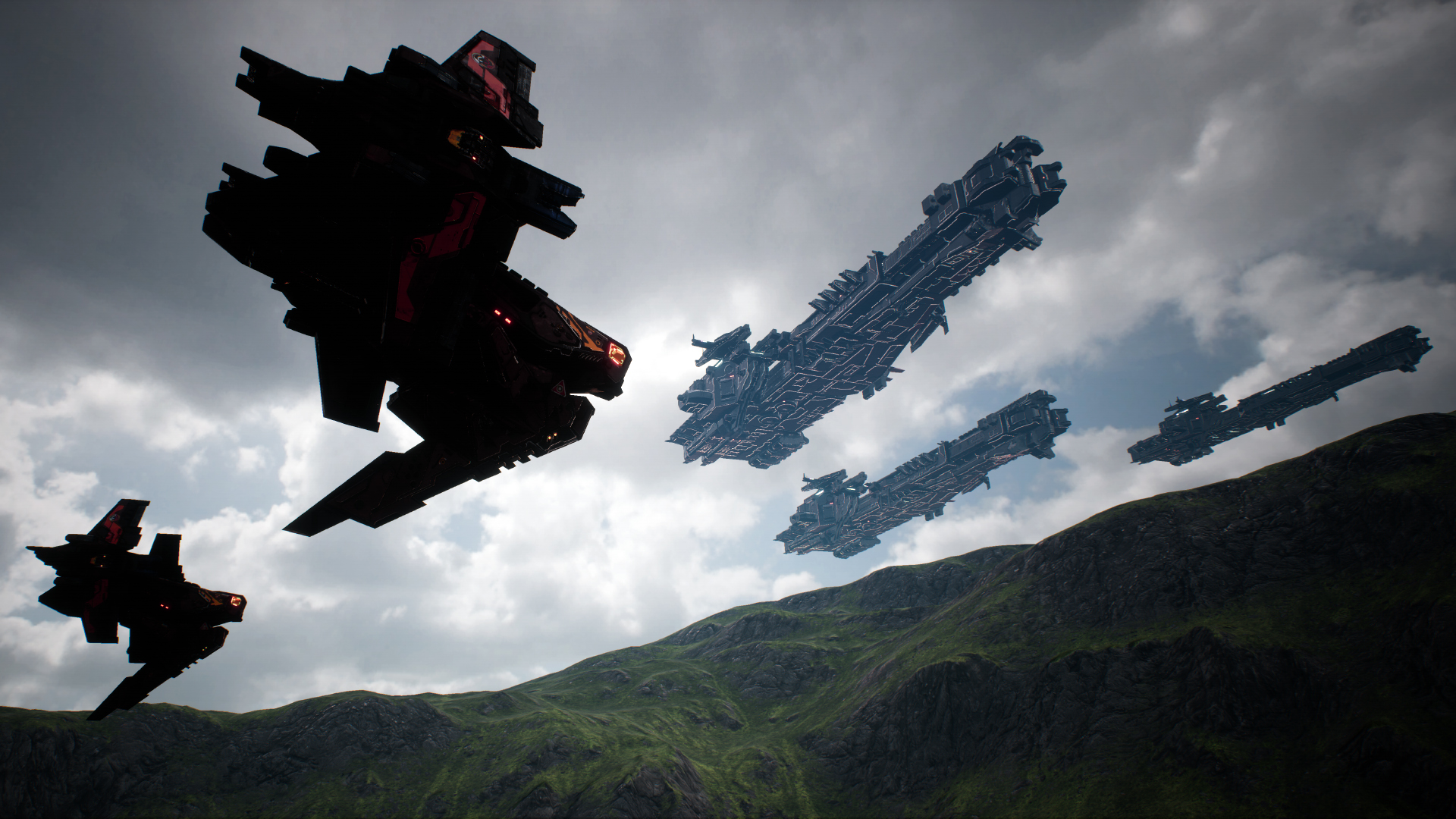 The Pirate Gunship V2 is deadlier than ever. The best strategy is to quickly take out their shields by using an EMP charge, followed by focused fire on their cockpits. Be warned: their front cannons are very powerful, and the laser blasts will spread covering a large area.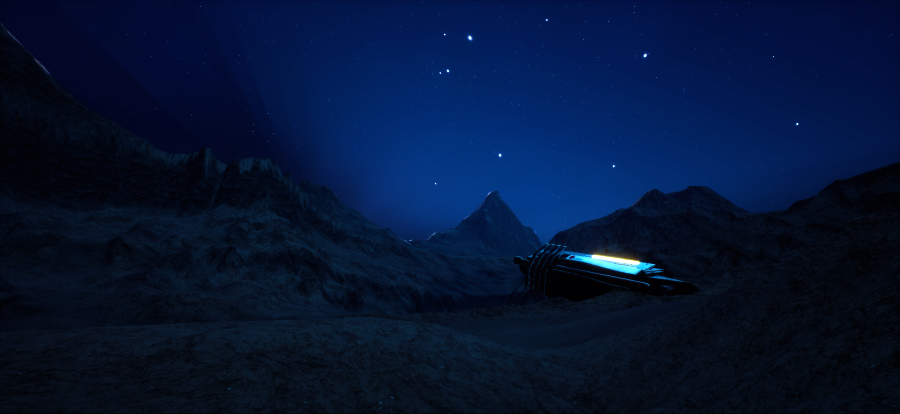 This mission is particularly influenced by the third mission of the first Star Wars: Rogue Squadron game, The Search for the Nonnah. So, finding the fallen ship will be one of the first objectives.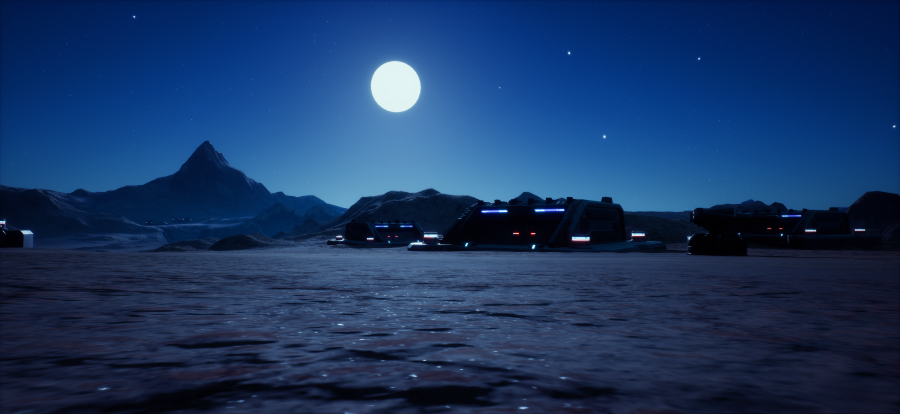 That's it for this update! Keep tuned for more info. Also, find me on Facebook and on our new and very official Solidmesh.ca website! Still under construction, but you can already find a bunch of cool info about this project and others.
Also, if you want to just hangout and hear me talk about random stuff, you can always find me on Twitter.