Issues
Let's get it over with. Bug reports have identified 3 issues with the mod.
Crash within 10 seconds of new game unless you undock and close briefing with ESC: This is an issue, but easily solved by ninja clicking the buttons needed, and its totally doable. I've received plenty of reports about how they were able to do it fast enough and are enjoying the mod. Just enter new game, immediately undock, immediately hit ESC when the briefing pops up.
Mission 1 broken, campaign is a mutilated New York System: If you're still experiencing this issue, try the mandatory patch. This will fix the problem.
Even ninjaing the undock, you can't play. The game just crashes at undock: This is a new issue, but is fixed by downloading and installing the Freelancer v1.1 patch. If you gave up due to this issue, install the patch and try again.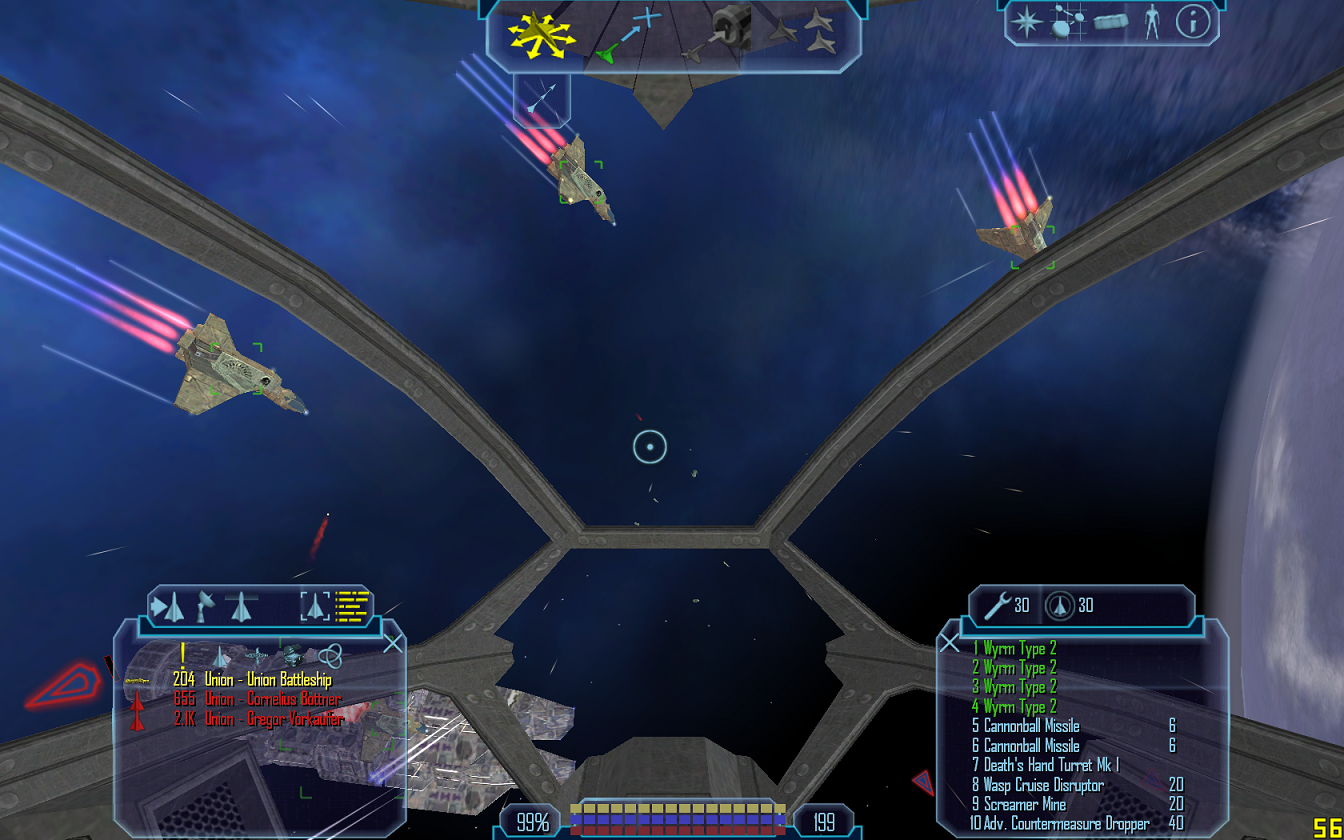 Feedback so Far
The feedback I've been getting by email has been mainly positive. I have gotten only a few pieces of negative feedback (and people are generally inclined to complain more than praise). I'm hoping that this means the mod is fun to play and enough people got it working.
Collating Feedback
To get the feedback organized, I have created this thread. This is the official feedback thread for WoTF. Now, before people who downloaded this the moment it was released complain the entire mod is broken, I want to encourage you to try the 3 fixes listed before and self-troubleshoot.
Remember, there's a huge difference between constructive criticism and just whining:
Although the initial release of the mod was.....special....I think that I've worked most of the kinks out. Once you enter the campaign, you'll find the missions well scripted and stable. It's just mission 1's ninja undock need that's annoying.
So, before replying, please take care to retry the mod using those 3 bulleted fixes for your problems and to report any other issues to masternerdguy@yahoo.com .