So i've been to a few GDC's and the Tokyo Game Show but this is my first E3. Given that over 60,000+ people are expected to be attending (crazy!), I'm hoping a few of you will be there. If so, post a comment or send me an email if you would like to catch up and have a chat. I'll be representing ModDB, IndieDB and Desura and happy to chat about that or your game.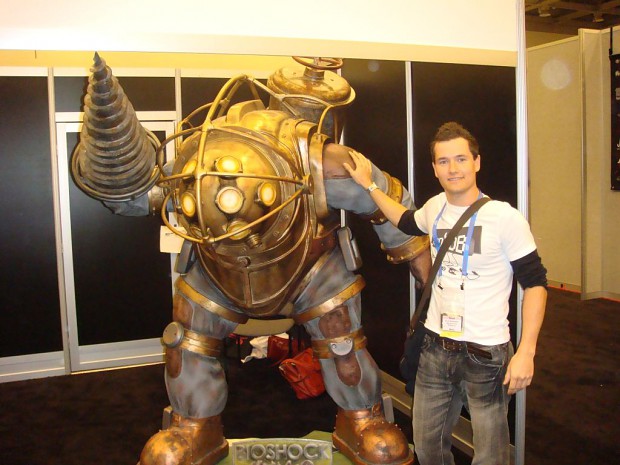 This is me (the big guy on the right)
No doubt i'll be spending a fair bit of time lurking around indiecade playing the excellent indie games at this years show. Looking forward to it and meeting a few developers!