Touching base to let you know where I'm up to with Entropy : Zero.
---
Just wanted to reach out and say hello.
It's been a few weeks since I gave you any real update with media etc. This still isn't one of those updates because I'm not quite there yet, but there will be new media and a new trailer coming down the pipeline as I move into Beta stage. I have been working my arse off since I last posted on here.
Those of you that follow me on Facebook will have noticed I'm up to Chapter 3 of my detail pass now. Quite a few things have been tweaked or changed to better fit the original mod concept, and I've sort of just been nit-picking as I go along with this detail pass, patching up oddities and spending some time to get in some of the smaller details.
Chapter three is taking me a bit longer as I've run into an engine issue / limitation with the advanced lighting I'm trying to incorporate with the mod. I've made a reddit post about the issue which you can find here. If you know of a solution to this problem please let me know, but don't stress too much as a lot of work has been done already to circumvent this limitation. I simply do not have the knowledge of shaders / Source rendering to patch this up in the source code.
Detail passing has changed various areas a bit. Lots of texture work has been done. Tweaks to the AI weapon handling have been incorporated. I've got a very nice soundtrack going for the mod now thanks to Spencer Baggett and Morch Kovalski.
The detail pass of Chapter 4 is likely to see some drastic changes to those maps to bring them inline with the rest of the mod. After that I have a long laundry list of to-do's - some of these processes will take longer than others.
So hang in there. Worth mentioning that I'm not under lock and key. I will be giving you updates, I will be paying you attention. You can ask me anything you want to regarding the mod. I'm just finding it easier to get this bulk of the work done now, and then I can come and hit you back with media and changes and stuff.
Here's something to chew on whilst I'm working: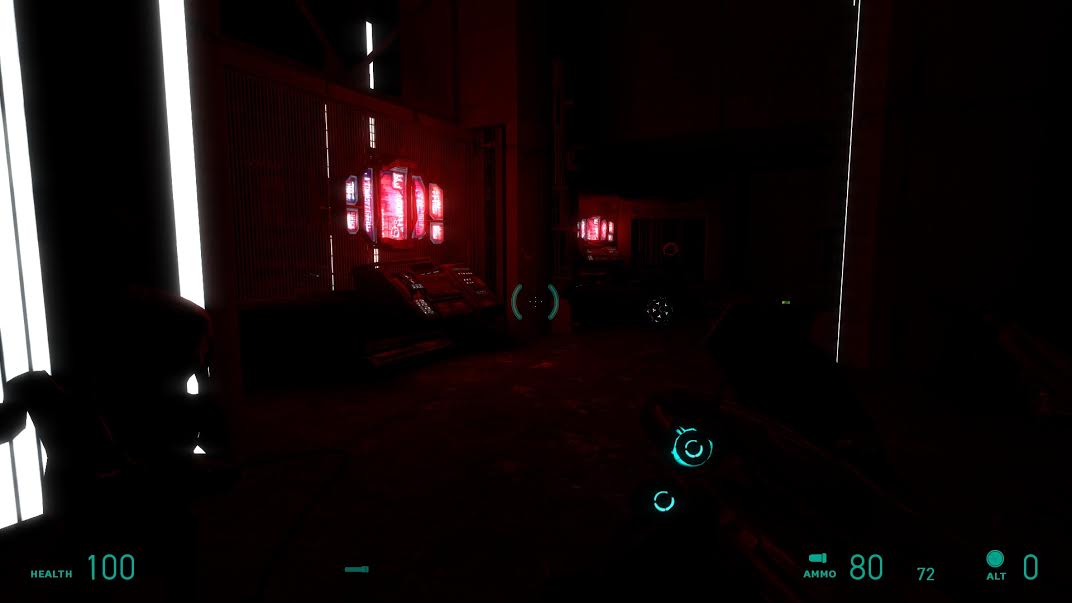 ---
Pre-Beta info
Beta is going to be limited to a small number of people. This is the first proper beta program I will have run. Nobody knows this project's development structure as well as I do and I feel as though all I need right now is a small testing base. There may be room for flexibility with this later depending on results.
I'll write a script to pick random names once we've been through the whole process of getting you to register your interest, and then take it from there.
With beta you'll be given a chapter, not the whole thing. That way you don't get to miss out on the fun of release; you still get to check out the rest of the mod and there will still be something new for you to play. I'll be withholding the end sequence from beta as well.
So, lots for me to do. Lots for me to think about and chew through. I'm trying to deliver this to you in the most professional way, and right now I'm aiming for November this year. Could change. Depends on beta.
Thanks for sticking with me.