Hello all,
If you've been following the Trello board for Prospect lately, you'll have noticed that I've spent a lot of time finalising features, ready for demo release. What began as a long list of things to create and implement has dwindled down to a few items, and this makes me happy.

The alpha demo has one playable mode, Exploration. This is essentially a Survival game mode, there is no save/load feature as yet, so when you're dead; it's over.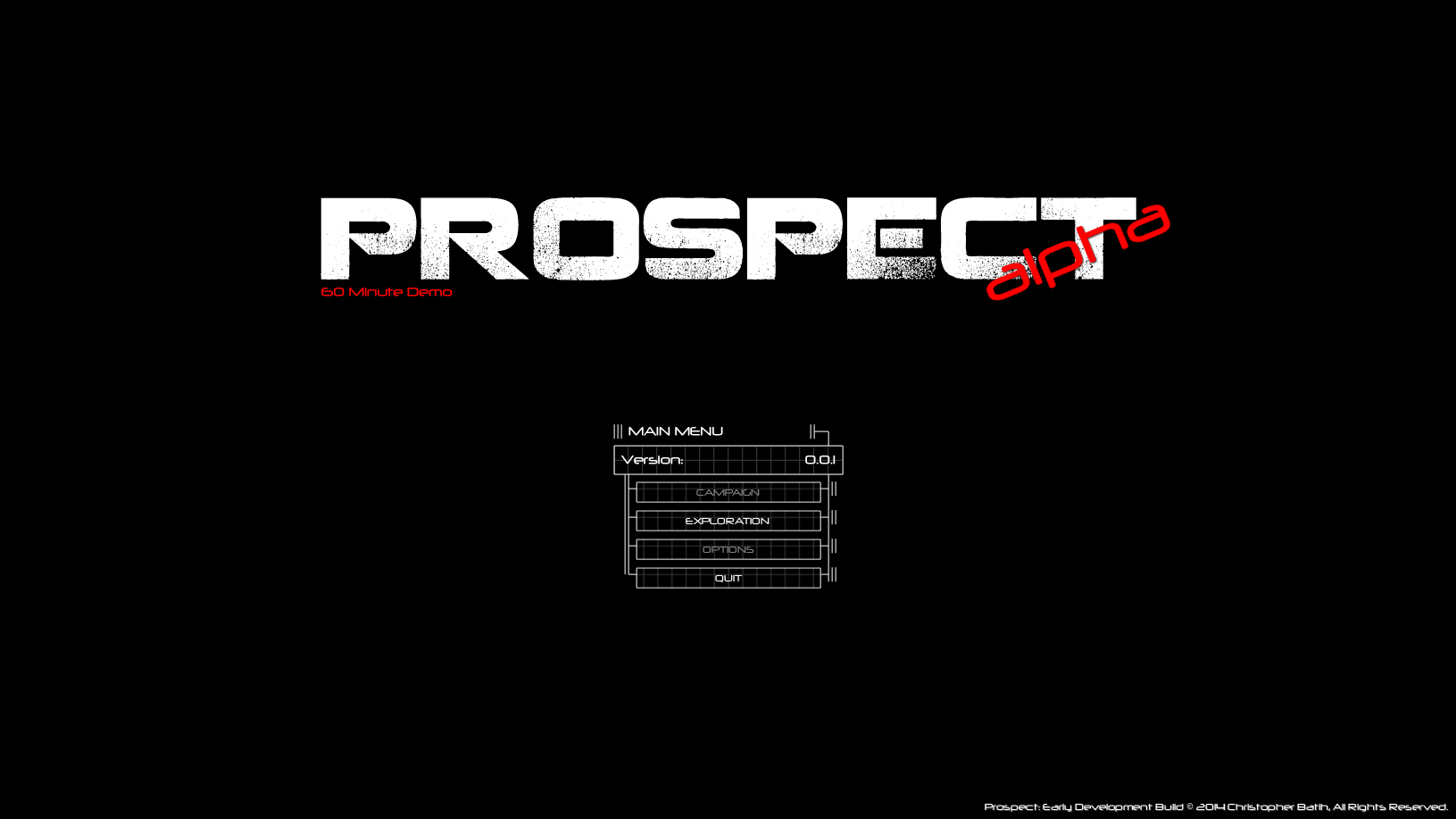 So, what can we do in the demo? Well, quite a lot in the 60 minutes I've allocated. When you enter the landscape you're given a brief preface into the circumstance Jesse is in. You're told that you're stuck here and that you have two objectives; the first is that you must find a way to send a distress call off-world and the second is simply to survive. With this in mind, here's a list of things that you can do in the demo.
You can:
- Craft all items required to build the communication and power instruments.
- Place all deployable items once crafted.
- Link all of the above together to create a powered circuit.
- Find mineral deposits to mine, which will yield Metal Fragments so you can craft components.
- Explore the limited-scale (for now), randomly generated landscape and find a variety of objects.
- Use a drone to uncover parts of the map and interesting items and/or landmarks.
- Become immersed in a world that is ever evolving with each new update.
Controls:
- WASD to Move.
- Tab to Toggle Inventory/Map/Crafting.
- Escape to Toggle Pause.
- F to Interact when prompted.
- Mouse to Look.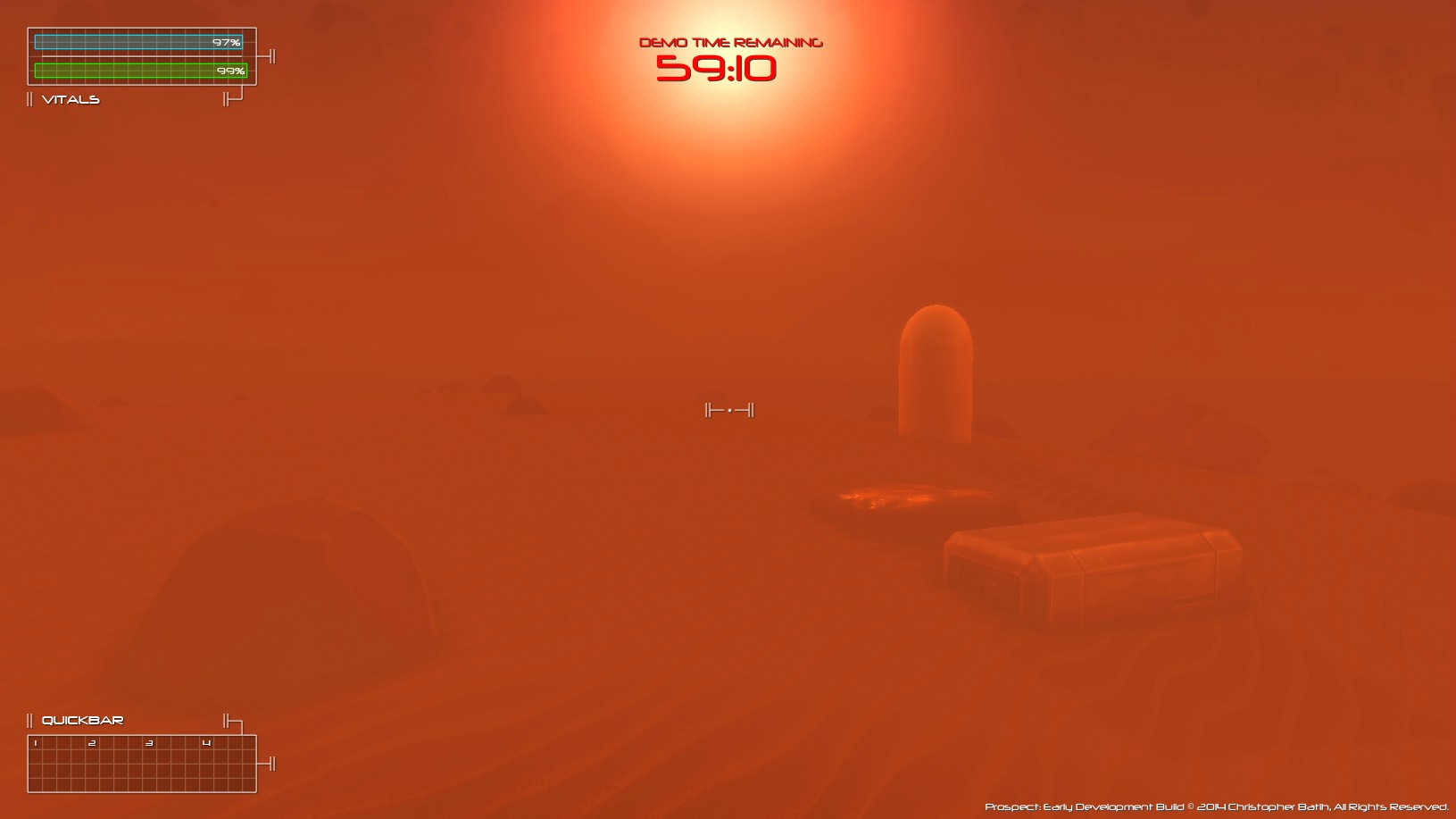 Things I'm thinking about implementing, based on user feedback:
- Introducing Jog/Run, which will increase resource consumption and movement speed.
I ask you to have a go and let me know what you think; whether a feature can be improved, suggestions on new features, or even bugs. There is still a lot to be done, but this is just the beginning.
Finally, some other news. Prospect will become available on Desura at some point in the near future, there are a few things I need to do to get it there, but with your support anything is possible.
Thanks for reading, lethal_d0se.