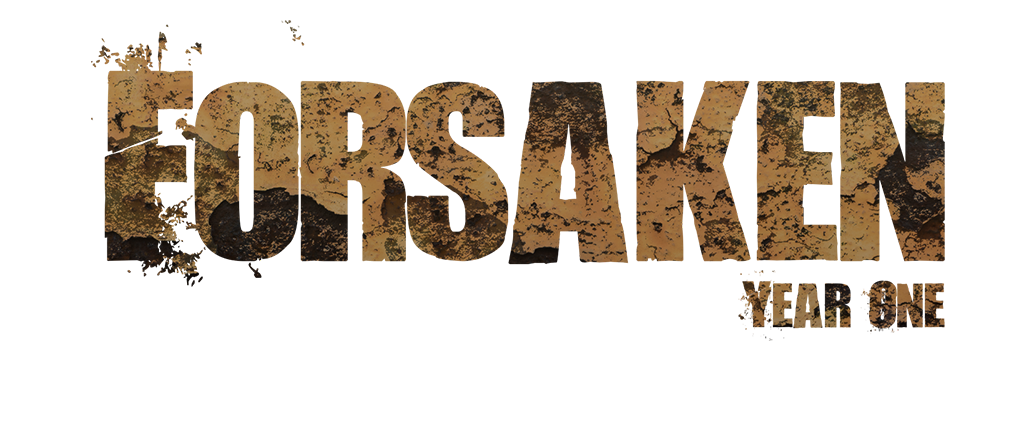 Welcome and let me wish you a Happy New Year and all the best wishes! Here's to an apocalypse free 2017! In this post, I'll talk about what inspired me to create "Forsaken: Year One" and I will describe a few of the important features that I will be including in the game.
I] Inspirations
A few years ago, I was playing a lot of Left 4 Dead with my brothers. The game is amazing and it's great to play with friends and kill infected. The only thing that always troubled me was: what do the survivors do after we've left them and where are they going? After all, you can only kill so many zombies. You need to rest and rebuild at some point. At the time, I didn't really act on that feeling but a few years later (about 4 years ago) after leaving my full time job in a big video game company to become independent, I was reading the Walking Dead, and I started thinking that it would be amazing to be at the head of a group of survivors rebuilding the world after an apocalypse. The game could include mature decisions and adult themes, allow the player to decide who he would allow into his new community and what the community would be about. Basically rebuild the world in his image. At that point I started researching a lot of apocalypse materials, not necessarily zombie related, both books, movies and comics, and I started writing down a lot of ideas about what the game could be.
II] Gameplay Elements
In this section section I'll be describing the main elements of the game. Some are already implemented (although in a basic state) and some not yet. But this should give you an idea of what the game will be about.
2.1) City Builder
First of all, Forsaken is a different kind of city builder. Unlike other city builders, I don't want to focus on creating buildings, but on cleaning, on looting and on reusing the buildings that have been abandoned. There will be a few things that can be built though but nothing major. (for example fences, farms)
2.2) Unique Survivors
Second, Forsaken will put a big emphasis on survivors. To that end I was inspired by The Sims and RPG games in general, because I want the survivors to be unique, both by having their own characteristics, and by having their own personalities, interactions between each other, and develop their own opinion of you and the people they cohabit with.
Left: 6 Unique survivors with randomly generated appearances.
Right: Character sheet showing the selected survivor's traits, competences, inventory, and needs.
2.3) Tactical Turn-Based Combat
A few months ago, I had implemented a prototype of the real time combat in Forsaken, but I was a bit disappointed at how messy the combat felt, and how difficult it was to control. While playing Divinity: Original Sin I realized how amazing their combat system is and that it would really fit well in Forsaken and what I wanted to do with the game. It would allow fine control over the characters and it would resolve the messy feeling I was having with the combat's current implementation.
2.4) Survivalism
Finally, I want survivalism and survivalist methods to have an influence on the game's resources. To that effect, I have been reading a lot of websites, posts and books about survivalism (most notably the book: "The Knowledge: How to rebuild civilization in the aftermath of a cataclysm"). The goal of this research is to create interesting resources to the game, and survivalist methods (for example, how to recycle waste, how to make a hand made weapons, how to get clean drinkable water). Of course, it's not a documentary and all these methods will be gamified but should still provide some idea how to do it.
Left: Cover of the book: "The Knownledge: How to rebuild civilization in the aftermath of a cataclysm".
Right: Photo of one of the note sheets from the survivalism research
Left: An illustration of an artisanal water filter.
Right: A handmade double barrel shotgun
So there you have it, the most important ideas behind Forsaken: Year One, and what I want to have in the game. Please keep in mind that this is still an early prototype, and is subject to change depending on how well they interact together and what fun they add to the overall experience.
Thank you for reading through the entire text, and don't hesitate the comment and share your thoughts on the game, I love hearing about it, and it will help me make the game better!