Greetings Terror Hunt fans! I come here today to discuss something that has been on my mind for quite some time now, and I feel the sooner I share everything I want to say, the easier it will be for me to spend my time wisely on certain things.
The subject I want to talk about in this article is the future of Terror Hunt.
Now, don't get scared. I'm not here to say it's canceled or anything like that, but I do want to alert everybody about the slow-down. What I mean by that is I won't be pumping out updates as fast as I have been. Well, at least not for now. I'm out of ideas. Not only that, but I'm also running out of space for the number of rooms I can possibly place in each seed. I plan on replacing certain rooms like the D-Class cellblock with a specific SCP in the future, but I have no idea what could work. Of course, feel free to give suggestions in the comments.
With that being said, I guess I should let everyone know a v3.2 is currently being worked on with the help of Kitrod. Kitrod has been allowing me to use many of his (if I got the pronoun wrong I'm sorry) assets to improve the feel of the game, and I don't think I could be more grateful. He also plans on redesigning some rooms, because let's be honest, a lot of the rooms definitely do need it. I mean, look at 080's room. It's so naked.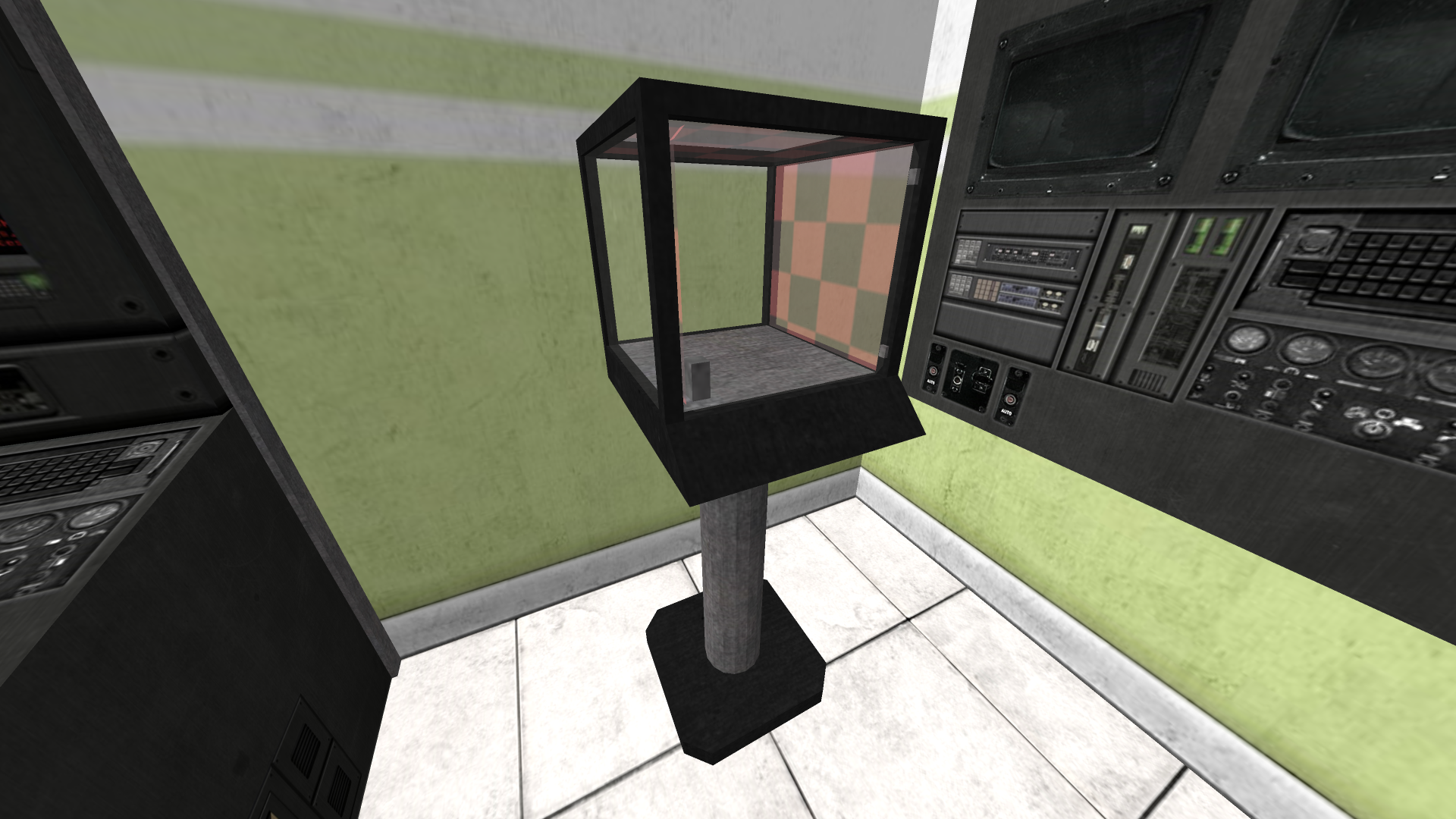 But the thing is, it's currently unknown when v3.2 will be finished (it's not impossible it could turn into a v4.0), this isn't like the Five Nights at Freddy's mod where I can just go willy-nilly. This mod is very important to me, and I want to take as much time as possible on every aspect. I hope all of you understand and thank you for your time.
It's weird to think I started this mod with the intentions of it being an extremely simple addon, similar to Box of Horrors. I really do love all of you guys for the support, I wouldn't be here without you.
Goodbye for now, I'll still be checking comments and such, and if you want to discuss things further, leave your Discord below!