Happy Spring everyone!
PVKII Beta 3.1 is now available for download on Steam. We will fix a few minor things with a follow up hotfix in the coming days, but our March update is here for your enjoyment!
In other news, our Developer, Creator, and Contributor groups continue to evolve to help deliver you more content more frequently than ever before. We have many great things planned and in progress as we work hard towards a complete, well polished game. We welcome you to view our public trello boards to become more involved with development and share your voice with others in the community! Trello is a very handy visual tool we have been using more and more for our game. Note that any information on the trello boards is subject to change. Feel free to vote on trello cards, and make suggestions for our mod!
Please see below for a Changelog that details many of the changes in this release. Head over to our Bug/Support Forums to report any issues.
Stay tuned as more news will roll out in the coming days, and check out some kickin' gifs and screenshots below before you play!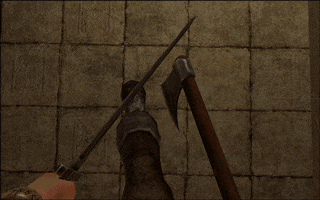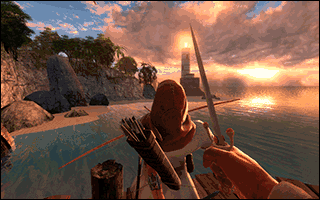 PVKII March 2015 Update Changelog
New Features and General Changes
Combat System Additions
- Feet can now be seen in first person view
- Kicking now introduced into combat. Kick deals small amount of damage, and has a 2 second cooldown bar. Kicks can be blocked.
- Rolling now introduced into combat.
Man at Arms
- Added visual effects to character models for all players to see who is receiving damage during MAA special
- First person color correction overlay for debuff effect for enemies
- Crit sounds added for critical hits given and received during Maa Special
- MAA crossbow now has a third person model
HUD
- Scoreboard admin tag is now modifiable
- Distance markers added to objectives
- Added new icons for headshots and kick kills
- Attempt at fixing Source SDK 2013 Multiplayer bug for sprays not appearing. Fixed spray saving (new cvar cl_sprayfile, use it instead of cl_logofile!) Added spray menu into Character Info with (animated) spray preview panel (replaces old menu in options)
Achievements/Stats
Omlette au Perroquet - Bash 10 parrots with your shield as Man at Arms
Frenchy Wenchy - Kill 3 players with your crossbow in a single round
The one who knocks - Stun 100 enemies with the buckler
French Submarine - As MaA Kill 50 enemies while swimming
Mighty Foot Engaged - Kill an enemy with a kick
Hidden Achievements
Other Additions/Fixes
- MAA now appears on main menu
- Added spawned entity lifetime to env_entity_maker
- Frozen ragdolls on burning deaths fixed
- Fix flicker with berserker rage special
- Disallow special regen on active special users
- Item pickups can now be disabled
- Fixed manual parry server cvar
Translations
- Latest STS translations as of 23 February 2015
Updated Maps
bt_island
- Added tunnel Vikings side of Knights Castle.
- Changed Viking water entrance to Knights slightly (a bit quicker)
- Slight remodel of Viking side lower staircase area in Castle
- Added Rock to Viking side Knight approach for a little bit of cover up top
- Set Dungeon door to spawn open
- Dungeon tunnel wider
- Lantern added to dungeon tunnel
- Added dungeon sfx loop
- Vikings area added a bit more grass
- Longship sails raised and crates for cover added
- Updated all Viking area thatched roofs
- Removed castle style tunnel towards Vikings from Hubbjubb with rock cave
- Removed all 4x Displacements and replaced with 3s and 2s (Volcano and Island in Skybox remodelled)
- Lowered Edds tours jetty slightly to get out easier
- Rock by Schooner now easy to get on top of
- Secret now won't accept someone holding a chest
- Minor misc fixes
bt_pinegrove
- Added rock in Pirates base for cover
- Widened some paths
- Upped the ambient light in places where the shadows were ugly pure black
- Fixed smoothing issue between Knights and Windmill
- Fixed Barrels using incorrect prop type
- Recompiled chapel roof model to fix path issue
- Changed ssbump to cliff materials
- SSbump improvements
- Minor misc fixes
lts_arena
- Sudden Death time increased slightly
lts_gravedanger
- Skybox texture upgraded
te_cara
- Major improvements to 3d skybox
- Added and adjusted several models and materials