We're looking for playtesters
Blooming Business: Casino internal playtest: Aug 19th - 23rd
Join our next playtest from Aug 19th to 23rd!
We're organizing a new playtest to test the latest added features! This version of the game will include improvements and corrections based on players feedback collected during the DreamHack beyond event. We'll be make it available for you from the 19th to the 23rd of Aug. After this short period, you won't be able to access the game, until the next playtest (if you are selected then).

How to apply?
We're looking for playtesters for our tycoon game with a drama twist! We organize playtest for our upcoming game Blooming Business: Casino at the end of each of our development milestones (every 5 weeks on avg.) to test the latest version of our development build. We send a game key to a randomize selection of our Beta Testers players. The goal is to gather feedback on our latest added content, new features, and overall game improvement.
To apply, complete the submission form here: Bit.ly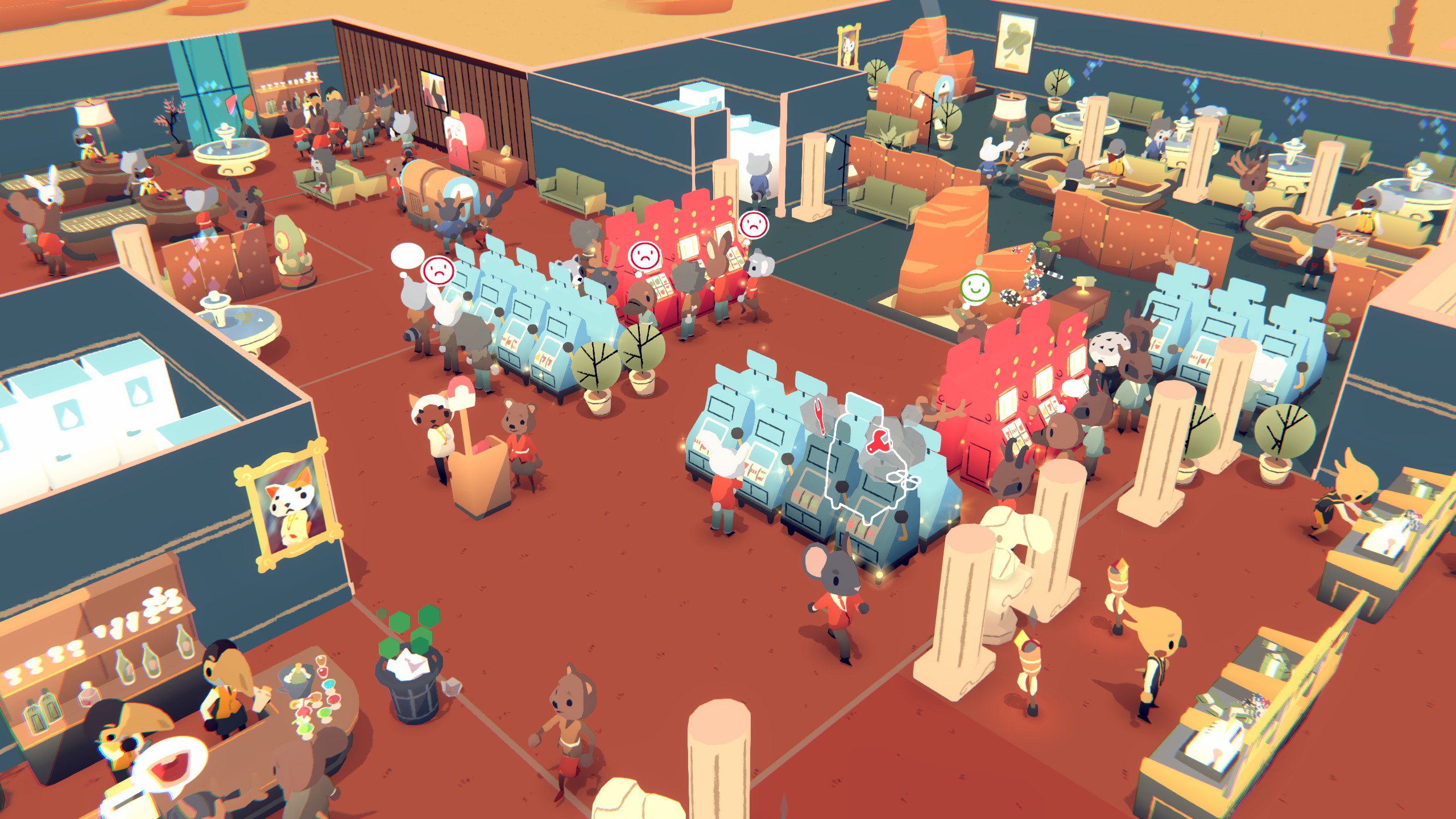 Then, we encourage you to join our Community Discord server and select the Playtester Applicant role in the Role Assign channel. You will be informed about specific announcements and you will be able to chat with the dev team. Also, you encourage our beta testers to share their thoughts and screenshots in our Playtest dedicated channels (if you're selected then).
Join the Discord here: Discord.gg
Test the latest added features and content!
Since our last update, we've added new features and content to enrich your management experience as a casino owners:
Clients Type: From now on, we'll meet a variety of clients type visiting your casino. Clients Types are special customers' profiles that share common tastes and interests in the your casino. Satisfying a Client Type will be essential to drive your Casino' growth and reputation over time. You can recognize them thanks to their distinct look.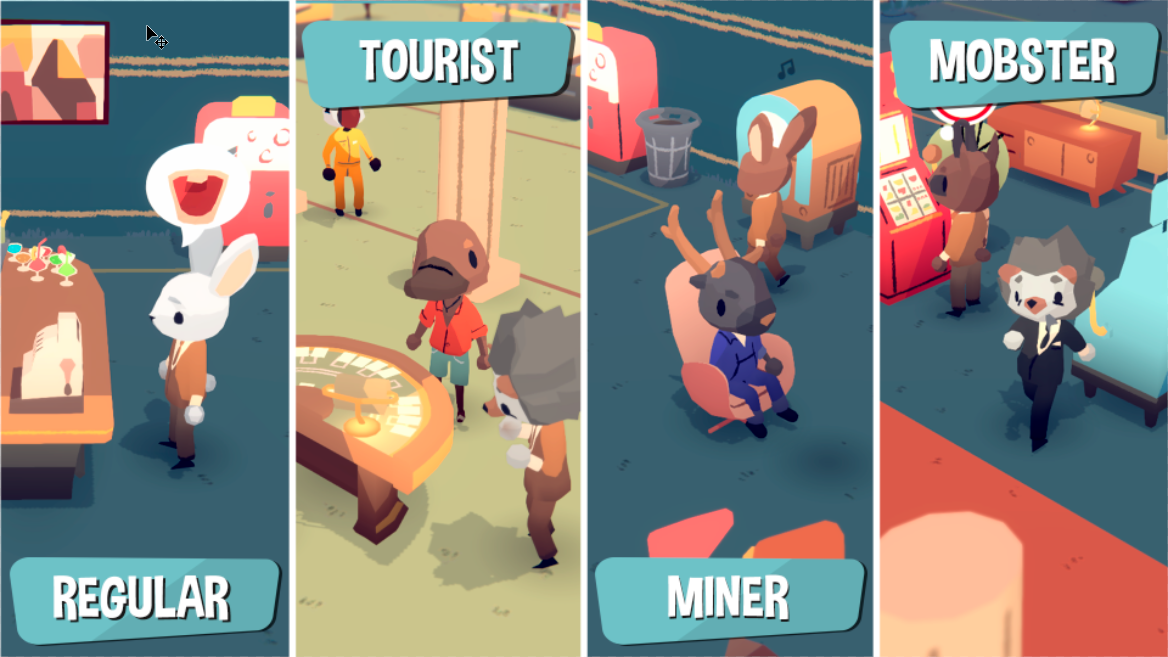 New area creation: We've heard your feedback, we've changed the way you can build the game areas! You can decide the shape and size of your areas! Who doesn't love freedom? • New decorations: We've added plenty of new decorations in this new build: Brasero, Roman Bench, Hemi-Spherical Chair, Bubble Lamp, Lily Pond, Curtains...
New customization items!
Notifications systems: We've added a notification system to guide you through some key game events: Never miss again an important thing happening in your casino thank to our notifications! You'll get notification

When a VIP comes in and when a VIP Leaves,
When several clients collapse, or fight, you get a notification,
When you unlock new totems, you get a notification,
We are excited to gather your thoughts, we want to know what you think about the recent changes and additions to the game! As always, we encourage you to provide feedback and suggestions. It really helps us prioritize our next milestones and focus on developing/improving mechanics and content you want.
Thank you!