Greetings all,
Yes, we're back, after taking a well deserved break. Fear not, we have not abandoned you! We hope you're all well.
The final release of Armada 3 went off wonderfully. We received a lot of feedback, the overwhelming majority of which was positive. We were a little nervous going in as we knew that there were some substantial changes made compared to earlier releases and we knew they wouldn't be everyone's cup of tea, but in the end Armada 3 was received with open arms and we're so happy that so many people are enjoying playing it.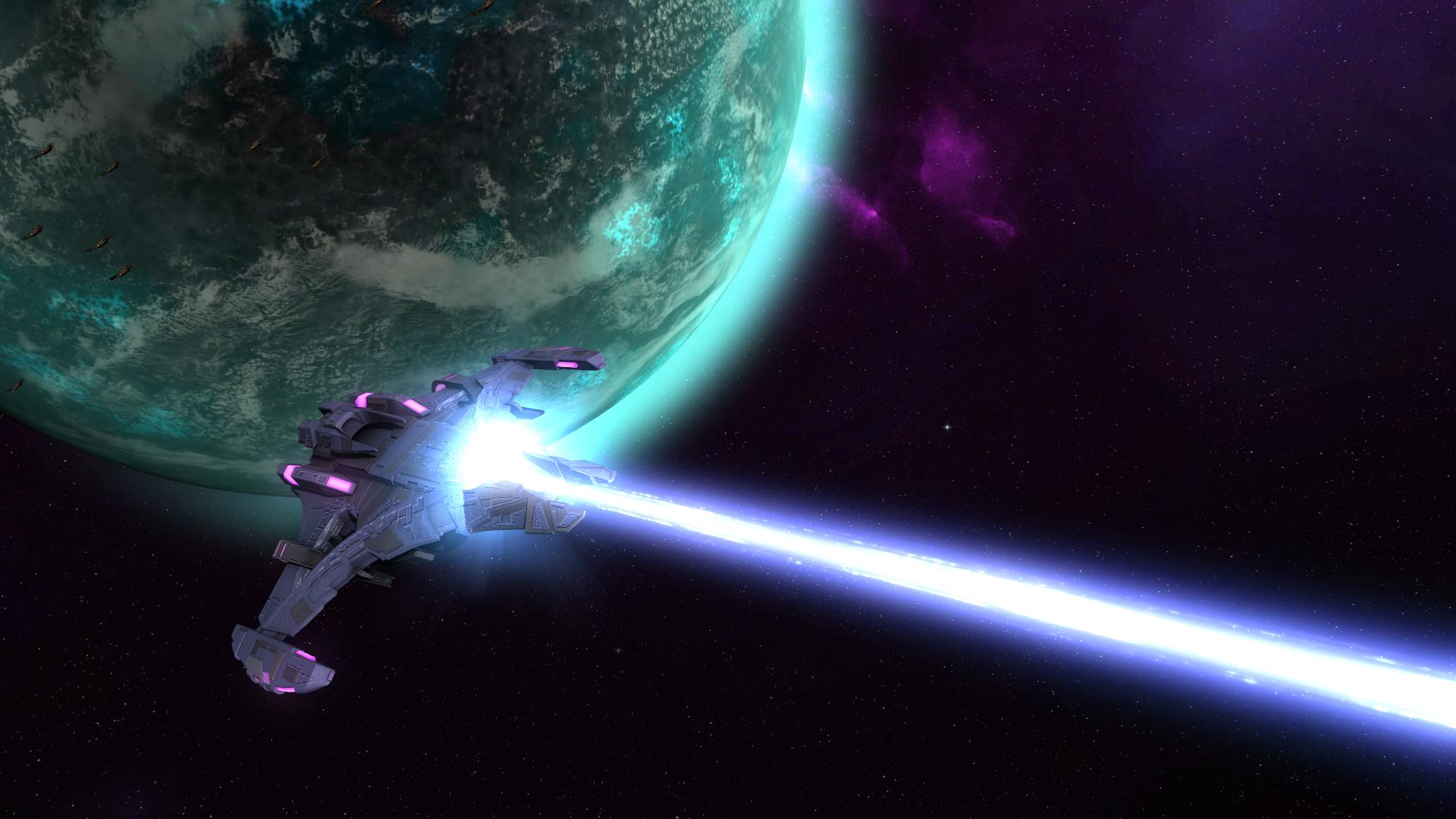 Which leads me to a somewhat sad announcement. Following the succesful release of the full and definitive version of Armada 3, Bane has announced that he feels the time is right for him to hang up his hat and step back from modding so that he can spend time with his new wife. Bane will still be around to help with this and that here and there, so he's not leaving the team, but he is stepping back into reserve for now and honestly there's no one who deserves some time off more. We wish him all the best.
Now that we're getting back into the swing of things, our focus will naturally be shifting to the re-release of Ages of the Federation. It's been a little while since we updated you guys on the progress of this mod, so let's get into it.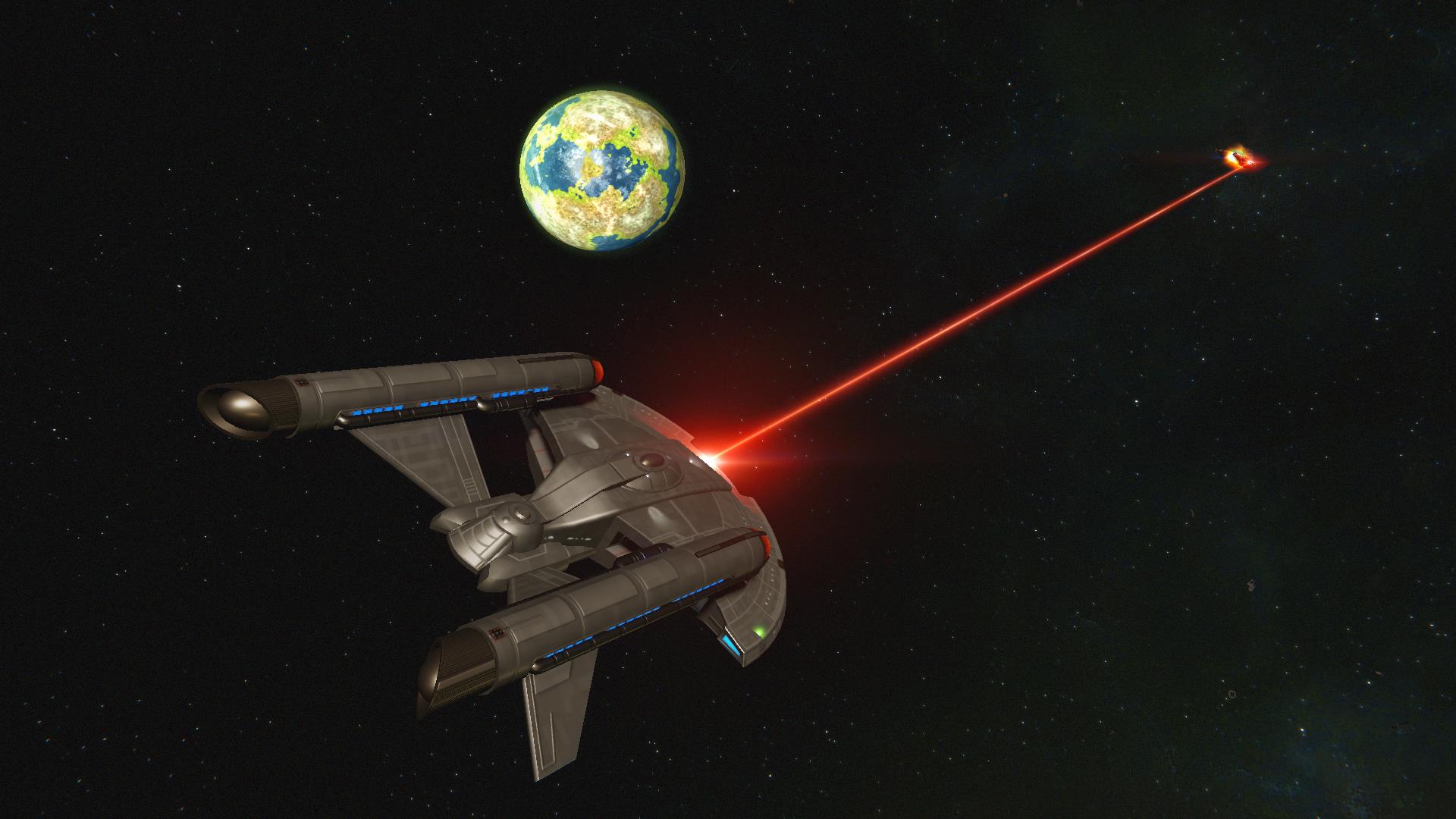 Back when the COVID pandemic started we decided to release Ages early to cheer people up, even though the mod wasn't in a state we were entirely happy with. Even when we released the Romulan faction expansion we weren't satisfied with how the mod turned out. It was only when work started on Ages of the Federation 2 and we started excitedly brainstorming new ideas that we realised that a lot of these new ideas would work well with the original. With those ideas in mind, we decided to come back to AOTF and finally get this mod to meet its potential. And since then we've made a great deal of progress.
As you know from previous updates we decided to divide the Enterprise and Original Series aspects of the mod by splitting the time periods into seperate factions - the Coalition and the Federation. As many of the assets for the Coalition were already in place we're pleased to say that the Coalition is now almost ready to rock, with the Federation close behind. Conner has been heading up the development of the Federation faction and he's put a lot of effort into ensuring the TOS Feds feel as authentic as possible.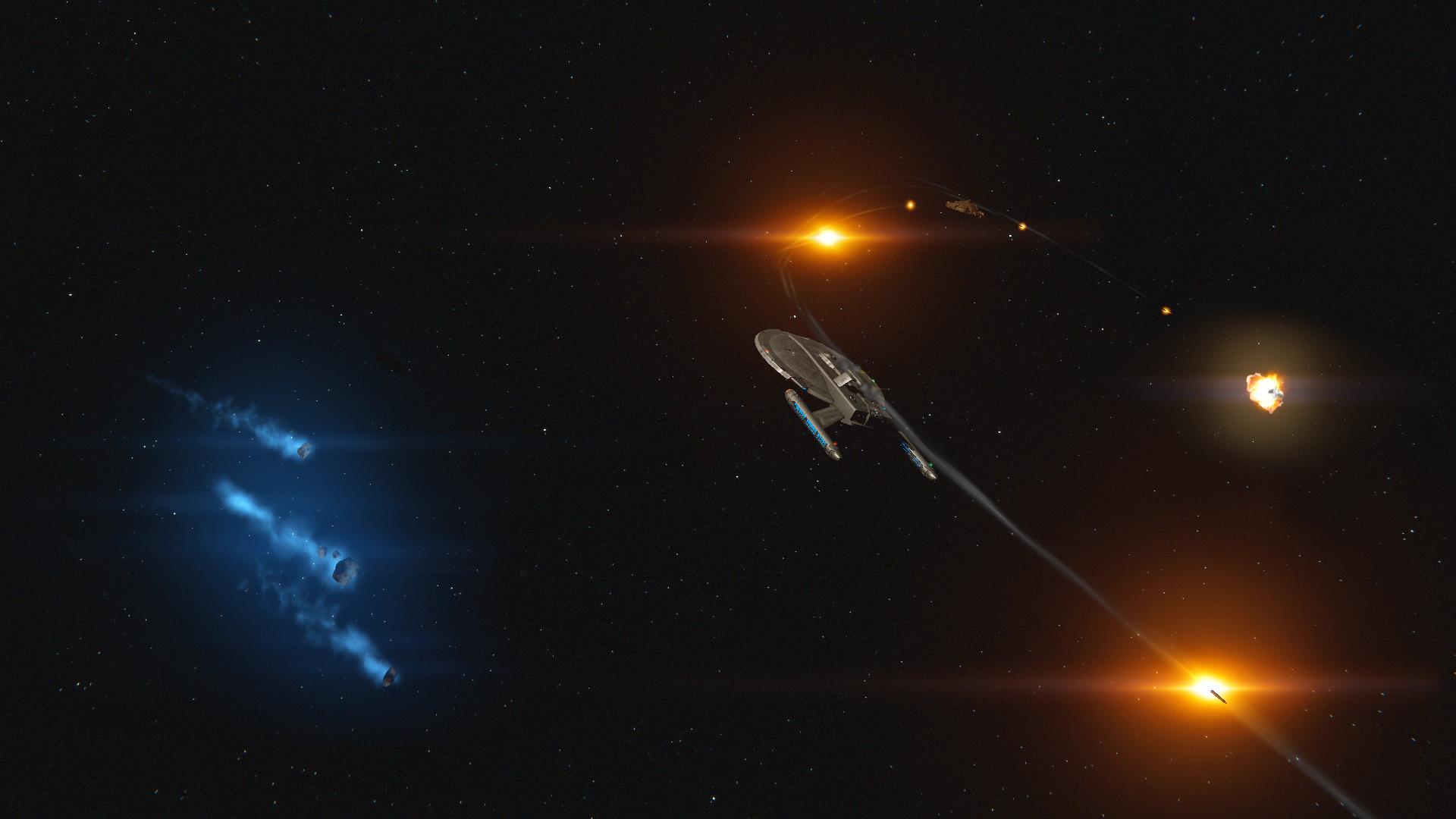 Conner has also teamed up with Max to help out with the implementation of the new PBR shading system. Hopefully we'll have some video content to show soon as the screenshots that I take honestly don't do justice to how good this mod is looking.
As for what we're up to at this very moment, a lot of attetnion is being paid to the Klingon faction. The Romulans, being intended to match up mainly against the Coalition, will function almost as is (with some changes), but the Klingons, being designed primarily to match up against the TOS Federation faction, are going through a considerable revamp. The Klingons entire roster of ships and how they function is being completely reworked, and they will play in a very different way to how you may be used to. Some ENT-era ships, like the D-5, will play larger roles and potentially receive TOS refits, while the mighty D-7 has been relegated from titan status to that of a capital ship. Fear not, the D-7 will still be a beast, as it should be - it will simply be toned down a notch or two. But that, of course, leaves the titan slot open.
We've been debating on and off for the last several months what to do about the Klingon titan. Should we use an existing ship, like the F-4 May'Qel, and just beef it up to titan status? Should we go the asymmetric gameplay route and leave the Klingons without a titan altogether? In the end we decided to provide the mighty Klingon Empire with an entirely new titan, because, let's be honest, big ships are fun.
That started a whole new struggle. Our artists are second to none, but with their workload combined with some serious cases of creative block, we just couldn't come up with a design that we liked. We researched fan designs, FASA designs, ships from other games... we just couldn't decide on a Klingon titan that sat well with us.
Enter new team member Major Stress. Like a knight in shining armour Stress has swooped ino to solve our Klingon titan woes and is working on a design that we're really excited about.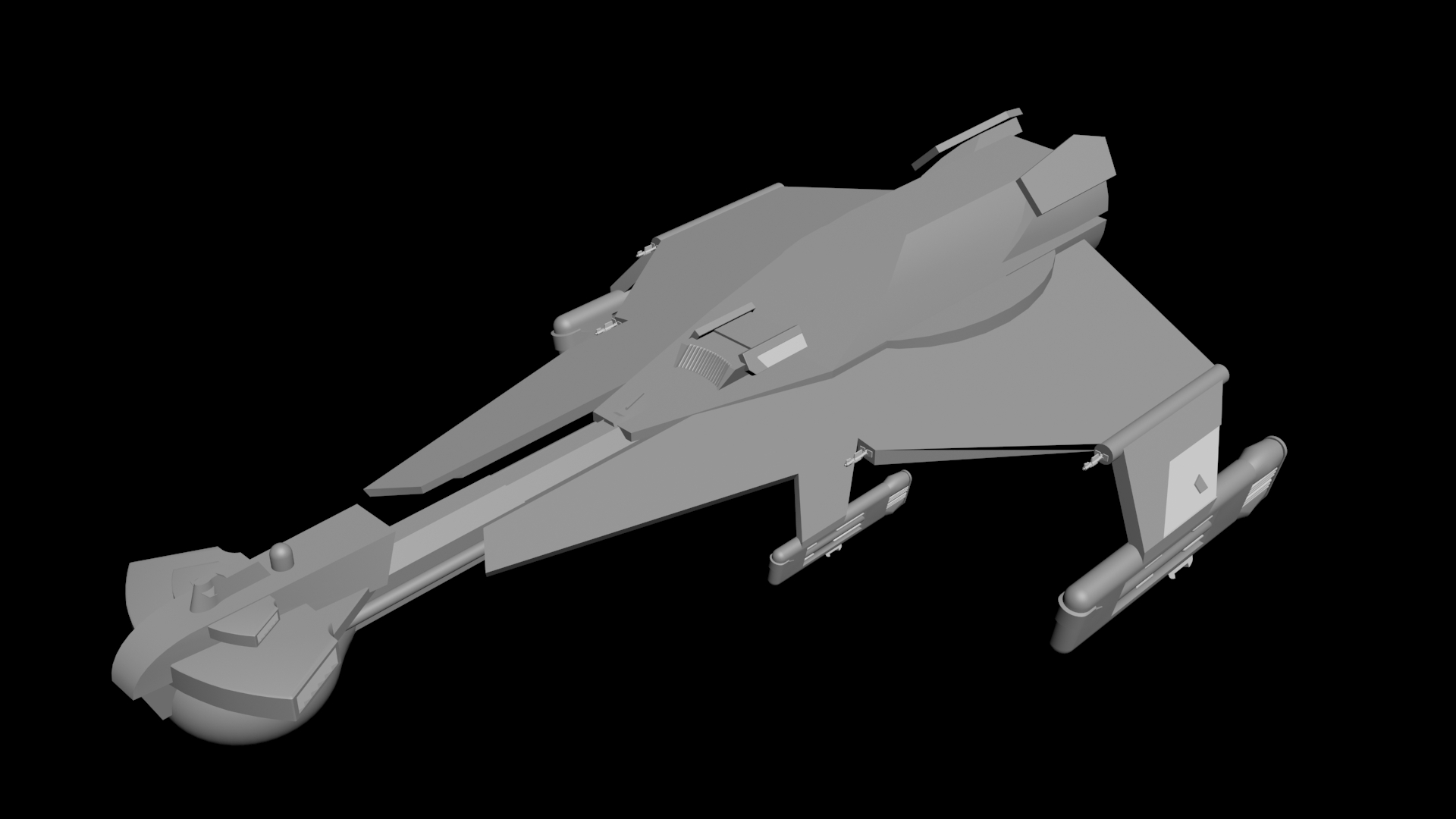 It's a work in progress and is obviously far from finished, but you can see the design Major Stress is basing his work off here: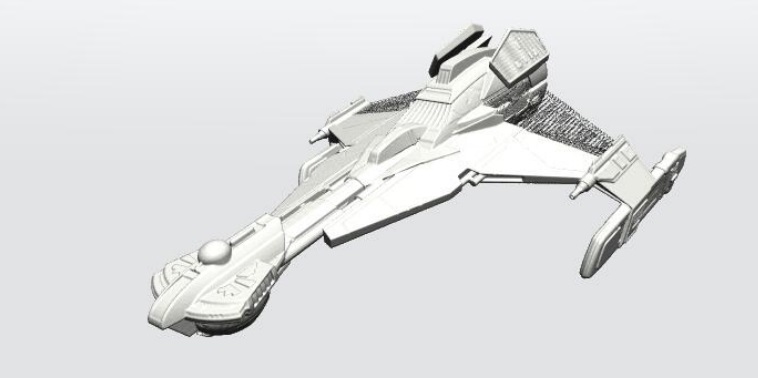 So yeah, in the near future you can look forward to laying your eyes on a glorious new Klingon flagship, which is always fun. Glory to you, and your House.
As always, Hobbs has been working harder than a one-legged man in a butt-kicking competition developing the mod's 2D art. I'm hoping to nail him down to talk about it soon but with a newborn in the Hobbs household his time is precious. Regardless, his work and talent really show and the UI and icons in AOTF really add to the flavour of the mod. Begone, generic UI!
Echo has been toiling away in the deep, dark code mines for so long I think he must be the modding version of Gollum. It's not uncommon for him to pop up with updates at all hours of the day and night, to the point where I'm not sure when or even if he sleeps. Regardless, his work in the mod is vital and greatly appreciated. He's another team member I'm hoping to nail down to talk about his mod work in the future, so you can look forward to that.
All in all, Ages of the Federation is coming along nicely. It's good to be back in business and we'll be trying to get as much work done as possible before the holidays begin. We'll be back with more specific updates soon - I just wanted to reassure you all that we're back and we're stil working.
Thanks guys. We really apreciate your support.
Until next time, be good. But not too good.
- Orion