Welcome to the Three Golden Oaks – Enjoy your Stay!
This famous old pub was once home to many people of historical interest; including revolutionaries from the Gunpowder Plot and, as the landlady claims, even Oliver Cromwell himself...
It's location on a hillock makes it a perfect place for Mr. Czerny to collect his thoughts and contemplate on the events surrounding him.
St. Paul's Churchyard is also a part of Zeitgeist now; also, the Bank can be seen in the latest batch of screenshots.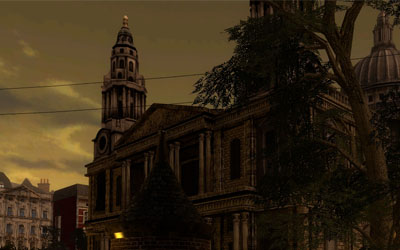 Now for something completely different; weapons!
The first weapon model we'd like to show to you is the "Khukuri" or "Khukri", a blade which was used by the nepalese and british forces both as a weapon and as a tool. Speed and skill of the person wielding them will make or break the effect of a Khukuri in battle.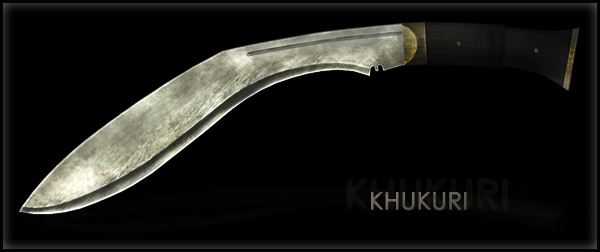 Last but not least: we hope that we will be able to show you some movement and action during the summer, so this might very well be one of the last updates featuring "still" or semi-dynamic images from our maps, models etc.
Also, within the next two weeks there will be another (hopefully) interesting update, in order to keep you all up-to-date on our latest printed media articles.
- Zeitgeist Dev team