Yuri has been rescued from the time trap and returns with the ultimate scheme. He conquers USSR and is about to take control over the United States and rest of the world. Will the Allies and Soviets be able to stop him for once and forever? It's up to you in this unofficial expansion set for C&C Yuri's Revenge.
Command & Conquer: Last Great War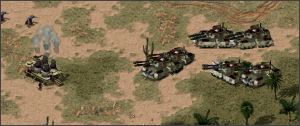 C&C Last Great War is a mod whose main goal is to fill the gap between Red Alert Series and the Tiberium Series, thanks to completly new campaign. The story begins there where Yuri's Revange ends, in Allied victoy over Yuri and merge of two timelines. Now Allied forces are occupying Soviet Union, Red army is in colapse. The world is driven to economical crysis, thanks to war between West and East. No one expect that remedy for global crisis will fall from the sky, no one but one person, known as Kane.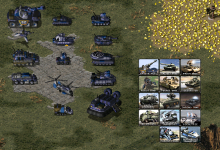 Mod changes a visual part of the game, adds new units and changes many rules. Characteristics to countries have been changed. Special upside and veteran units are available in-game. AI and some units are going to be improved.
Command & Conquer: Generals: World War 3
Command and Conquer: Generals: World War 3 is a modification changing Generals widely… in terms of graphics and also gameplay. Mod adds real war elements and futuristic weapons too ;)
Command & Conquer: Mutants Revenge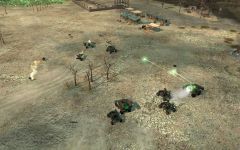 Mutants Revenge was Tiberium Wars mod that had added new Mutants faction to game and three sub-factions for each side of the conflict.