Hello everyone!
We are back with this weeks update on the current process of the development of Ghostly Horizon. Since last week a lot of coding has been done to get closer to a finished beta of the game. Below we have made a small list of the progress that has been made to include you in the process of what has been going on:

This weeks progress
- We have completed the first part of the Steam integration by successfully uploading Ghostly Horizon to Steam. Ghostly Horizon now runs successfully through Steam, which we are really excited about.

- Ghostly Horizon's single-player mode is now fully functioning in Survival and Invasion game modes. You will also be able to choose from three difficulty options when playing single-player (Easy, Normal and Hard).

- Online Co-op gameplay has also received a difficulty option, which you will be able to adjust between 40-300%. To give you some idea of what these percentages mean, 65% = Easy, 100% = Normal and 135% = Hard if translated to regular single-player mode. So set your sights on 300% folks, we dare you!

- Player scores have been modified to be adjustable depending on which difficulty you choose to play at. This means that the player score will look different depending on the difficulty you choose: Easy = 4225 pts Normal = 6500 pts Hard = 8775 pts.

- Leaderboards have been improved and can now be synced with correct information to all players even if some players are not synced due to being too far away from each other.

Feature of the week: Game Modes
For this weeks feature we will give you some more details about the different game modes you will be able to play in Ghostly Horizon. Like we have mentioned before, Ghostly Horizon will feature 4 game modes, which will be equally thrilling to engage your Ghost or Ecto in. Below we present a little more in-depth description of the different game modes and hope you get even more excited to soon get your hands on a Ghost or Ecto and commence battle.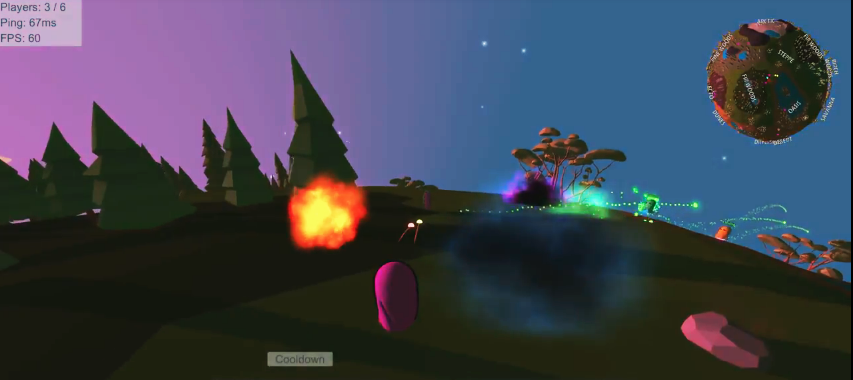 Conquest
This is a team-based game mode, where your Ghosts or Ectos must fight to protect their homes which are linked to the planet's energy. The planet beholds three large crystals which are all linked to three smaller crystals spread over the planet. The objective for each team is to first capture the three smaller crystals which enable capturing of the larger crystal. Once a team has captured two large crystals, the opposite teams home will become vulnerable to capture.

In this game mode teamwork, speed and skill are equally important and while the crystals will be your main focus the battles will be intense nonetheless.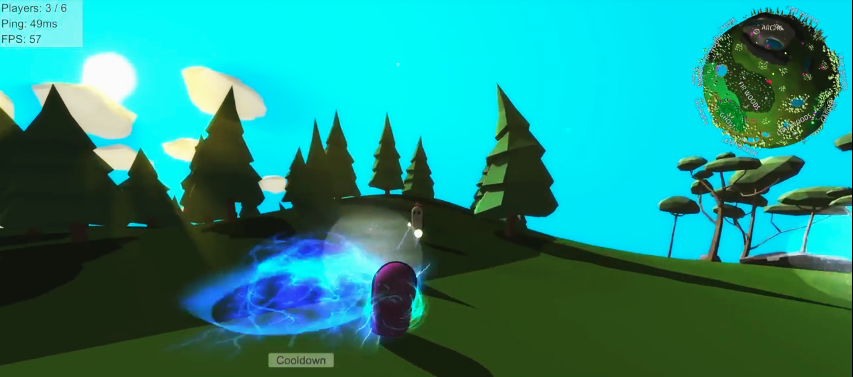 Battle Royale
This game mode is not for the faint-hearted. An all out, leave nothing on the line, battle royale which will not end until there is only one Ghost or Ecto left standing. All players spawn in on different locations on the planet, and as the game moves forward a wall slowly shrinks the playable area to force the players to commence battle. This game mode features no respawns so if your out, you are out. So to quote a scene from the famous movie with the same title as this game mode: " Sometimes there is no next time, no second chance, no timeout. Sometimes it is now or never."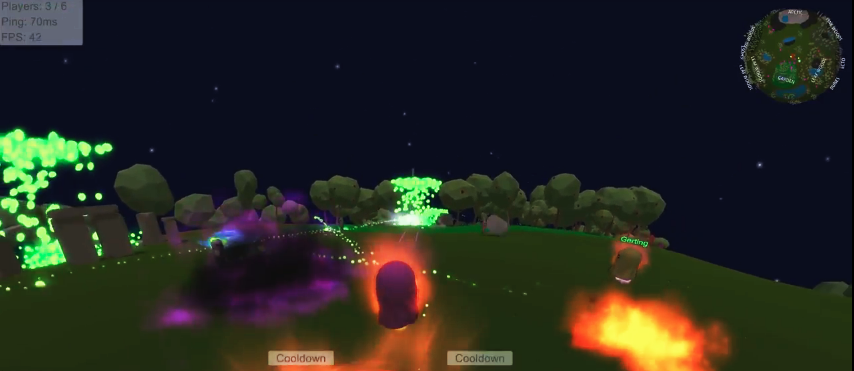 Survival
This game mode is a single-player or multi-player Co-op mode where you take the role of a Ghost being trapped under attack fro a swarm of Ectos. For each new swarm of Ectos attacking, they become more aggressive, accurate and precise. To survive you have to fight back with all you got and keep your team alive. If a Ghost is killed, or there are new players waiting to join the game, three crystal in a cluster are placed at six different locations on the planet where you are able to open a portal and let your teammates in to the game. But… there is a catch. Opening a portal also means an Ecto boss is spawned into the game which you will have to defeat.

In a later release of Ghostly Horizon this game mode will feature the possibility for the Ghosts to execute objectives around the planet which will let them advance to the next planet, and another planet after that until they reach their home planet and are safe.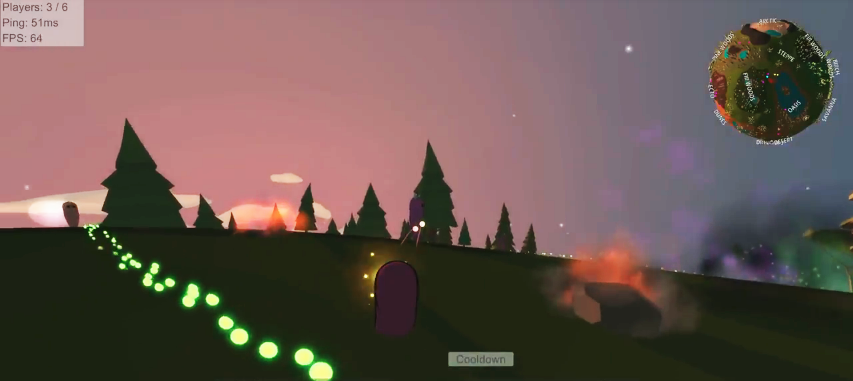 Invasion
This game mode, like Survival, is also a single-player or multi-player Co-op mode where you take the role of a Ghost. The Ectos have invaded the planet through six portals and your objective is to close these portals and avoid having more Ectos invading the planet. Fighting off Ectos might sound easy enough, but each portal is guarded by an Ecto boss and his guards which make the task a bit more tricky. Co-op with your teammates and stop the Ectos from invading your planet before you run out of time!

Hope you enjoyed getting a little more insight into Ghostly Horizons progress and game modes. We will continue our hard work the following days and get back to you with our weekly update next week. Hopefully, by then the game has an official beta release date. Wouldn't that be awesome?
Don't forget to visit us and register on our Steam site:

Best regards,
Ghostly Horizon Team