Good news with the chimera I managed to model the majority of it just needs a few more items/refinement and some stowage, a feature I'm wanting to work similar to how my infantry have different models to make squads look less clone-like. Stowage will be features like camo netting, bags, tarps and ammo boxes all placed in different places to make the tanks look less uniform and hopefully make two chimera look different rather then a factory copy paste.
Now the bad news is I'm going to be away from my computer for a week as im going on holiday, I do plan to bring my laptop but its more of a modern one and if you have made models for C&C3 you will be aware that only some very early versions of 3dmax are supported namely version 9 but it doesnt stop me making some other stuff.

This week I have been playing with a few ideas and would love to hear feedback on what you think, first a question on unit scales, let me show you this test picture.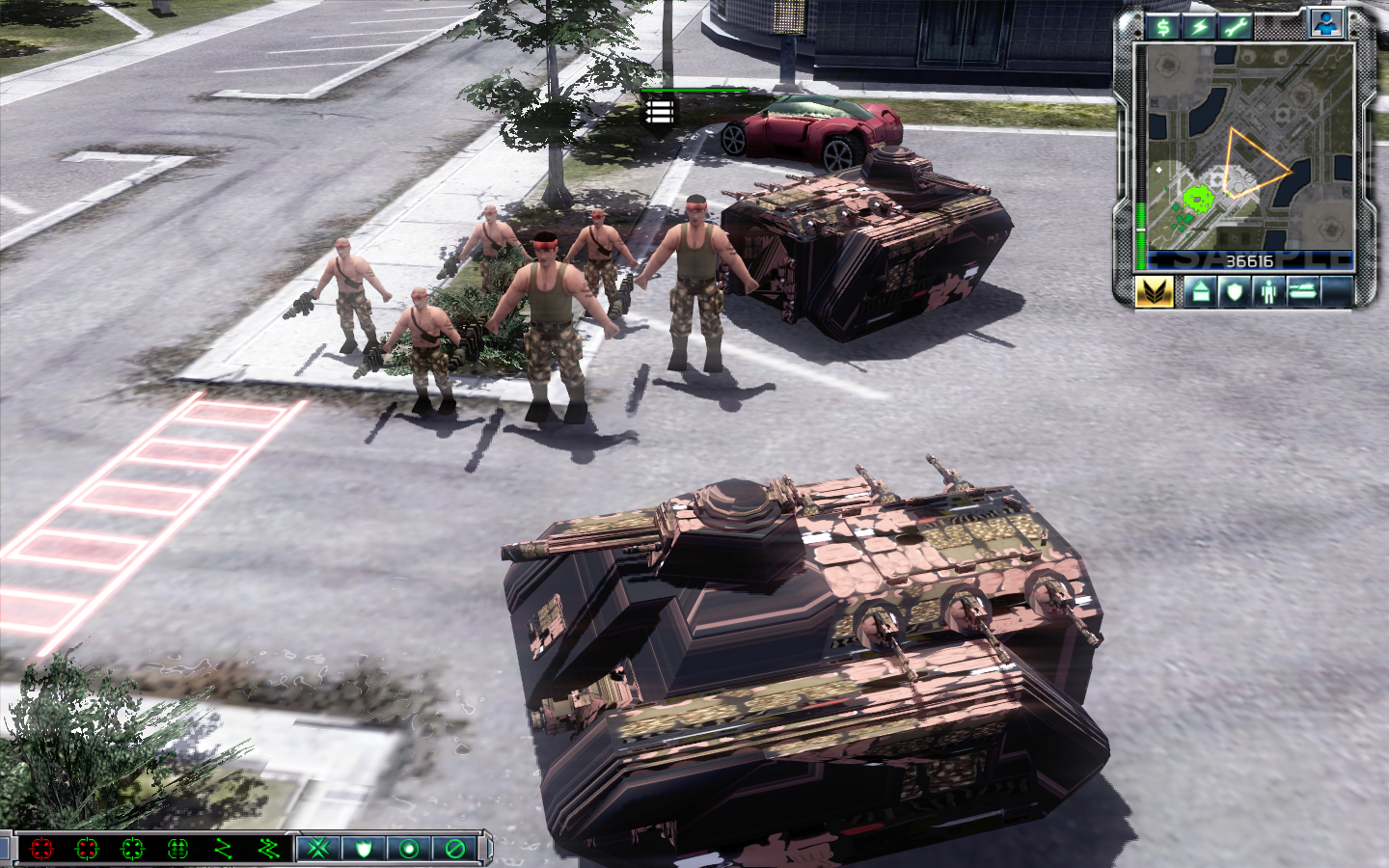 Now excuse the borrowed texture on the chimera the point i did here was stripped the animations and scaled only one catachan solder to the correct level to the tank, now i happen to like the size and the other soldiers are the standard ingame size so its quite a difference and I should also mention the camera can now zoom all the way in so let me know what you prefer perhaps youd rather the tank got bigger to match?

I've always prefered the infantry to be smaller it makes hiding them a little easier.

The other question would be on lasguns I curently have set them up with a thin gold laser beam that fades very quickly but I wonder if people would prefer red beams like DOW1 most of the artwork show a gold/white laser.

Anyway I have stuff to pack and will check back over my holiday.