Hello all and welcome to WPR #13. This week was alright as far as progress goes, I got the hallways from the main entrance in the mall map filled out a bit as well as fixing the texturing on the fountain and stairs/escalator. I also did some stuff with the glass roof of the atrium area.
Screens: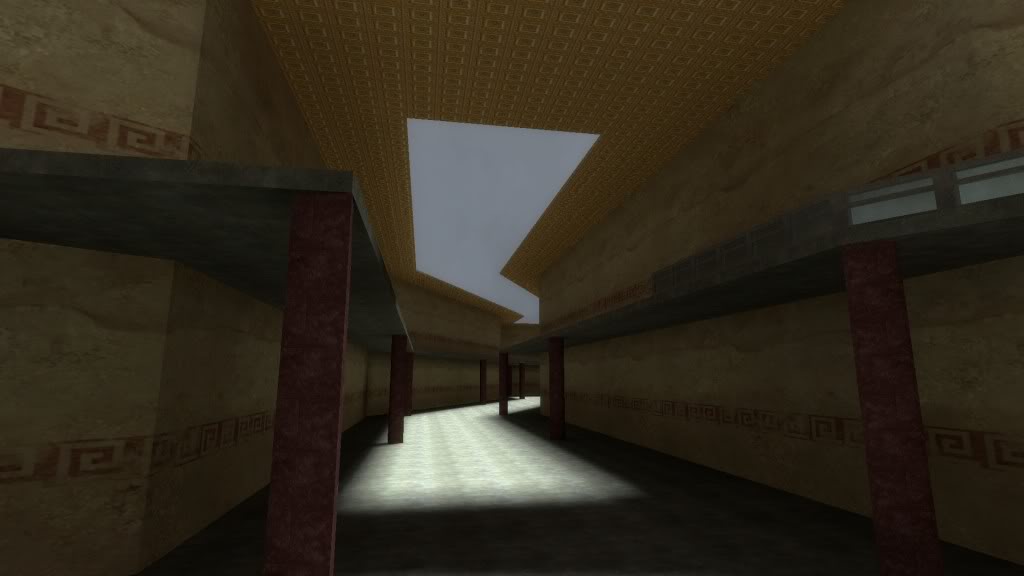 This is one of the off shoots from the entrance area. The opening in the ceiling does have glass in it, its just "invisible" because the opposite side is still nodraw-ed and there is no support structure built in yet.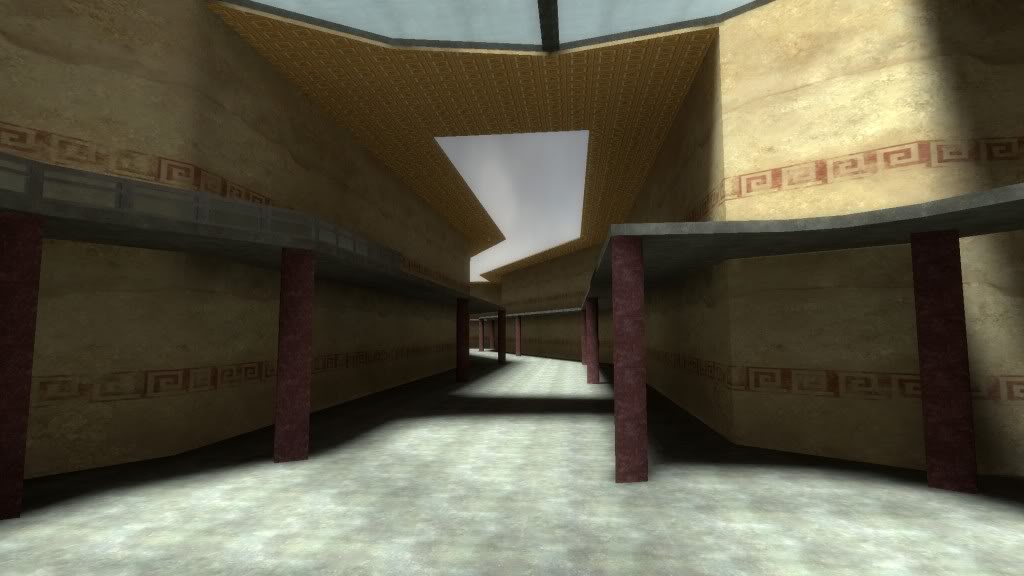 Opposite hallway.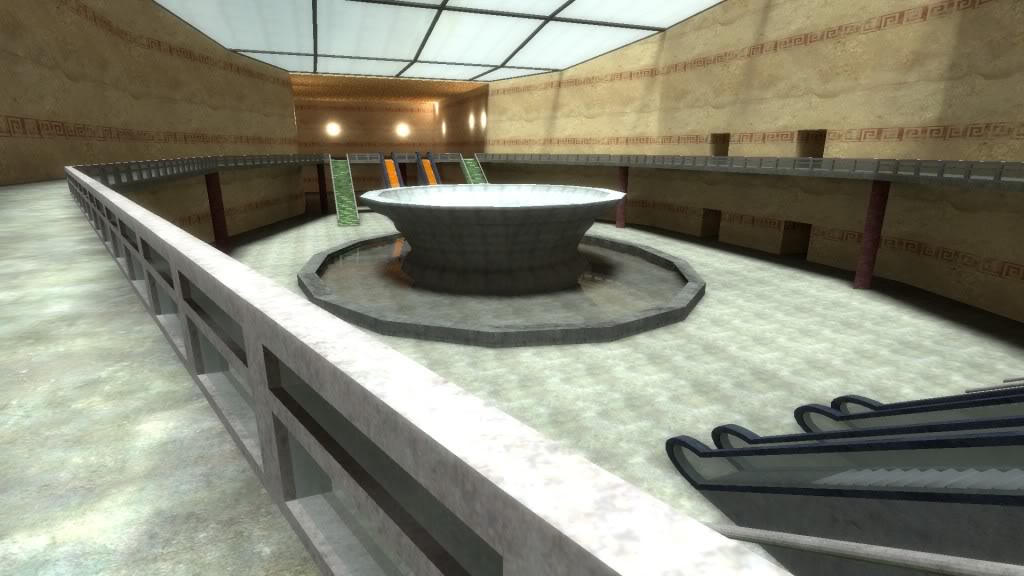 Retextured fountain and stairs/escalator. You can also see that both the East and West sides of the room have been finished.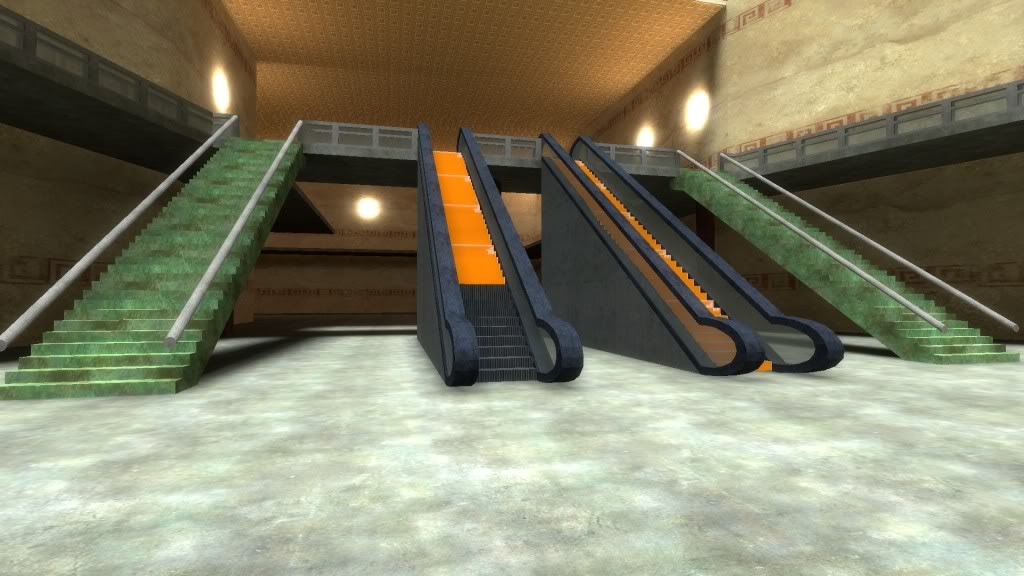 Closer look at the stairs/escalators.
I was testing out that texture for the escalators, I did not know if it was going to act like a model texture or not since it is from a vehicle. The side rails on the stairs are likely to be changed.
And finally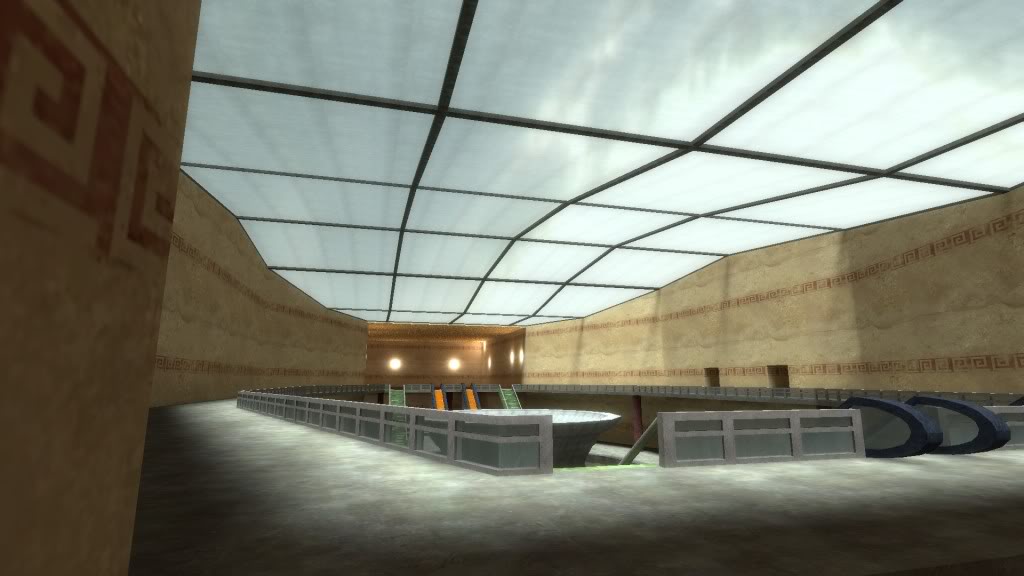 The roof in this area now has a slight wave shape to it.
That's all the major work that I got done this week. Next week I should have up to the Food court area completed as well as the new Mod Icon.