The Canals: 'Weekly' Update
Today's Date: January 22, 2017
Week 8 of development
Needless to say, but I'm going to say it anyway, it has been a lot more than a week since my week five update. In fact, the break from updates has lasted longer than the period of me actually updating, just five days short of being two months ago. I apologize for the wait, and hopefully the sheer amount of content in the following update will make up for it. This is certainly a large update, especially compared to those that I was posting weekly, but you won't be seeing all of it on this webpage. I rather enjoy these gaps in time, as they give me a larger amount of content to choose from to show you all. From now on, updates may be pushed back to being every two or so weeks. They will remain on Sunday around 5PM (except for this one, which I was over-excited for) eastern time, though, for those who care about scheduling. So here you are, a large update with lots of information regarding 'The Canals.'
First and foremost, I have some news that may bother you all. I'm scrapping the two maps I have been working on before. But don't worry! I'm scraping them, not deleting them. I will be taking the pieces of them that I liked and moving them over into newer levels so that the early stuff wasn't all a waste of time. The reason I'm doing this is because the other maps I've worked on don't look or play as nicely as I want them to. That and the layouts haven't been all that great, then it's all topped off with some of them being buggy and basically unfixable due to lazy errors. There is a considerable amount of these maps that I consider keep-able, so those won't be wasted, but transformed into the new style.
On that note, you can see images of all of the rooms I've removed by going to the DreamGear Productions homepage linked below.
New Style
Alright, now that we have that out of the way, I will show you all a set of 'before and after' type images again. This time I will be comparing images that you have previously seen with the versions with improved lighting and such. This is the type of improved lighting you can expect to see from now on in this mod. This is partially due to my change of style. I'm basically no longer trying to match the feel of Half-Life 2, but trying to find my own style. One of these days I'll make a mod that isn't set in the Half-Life universe and we will really see something unique then!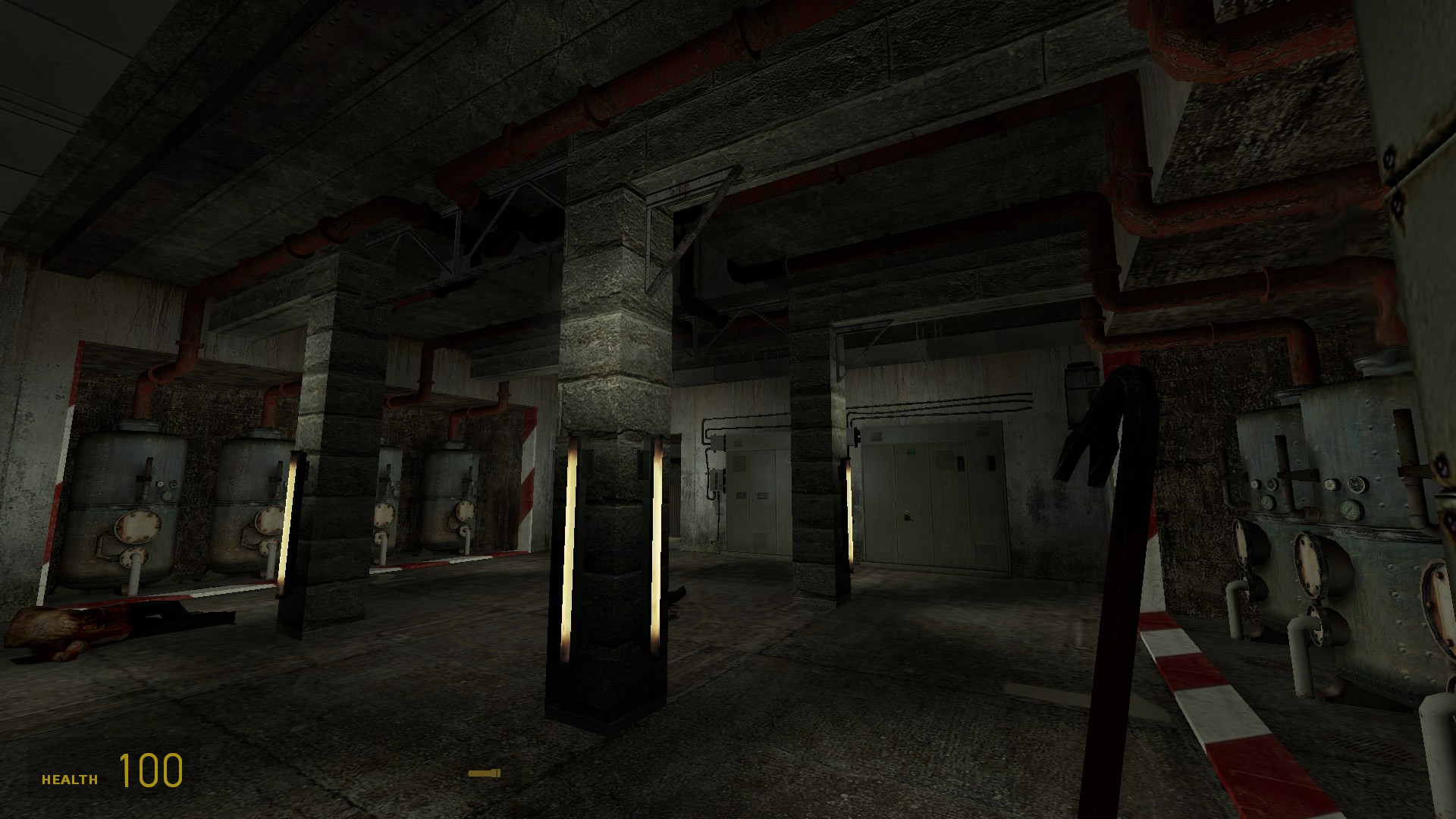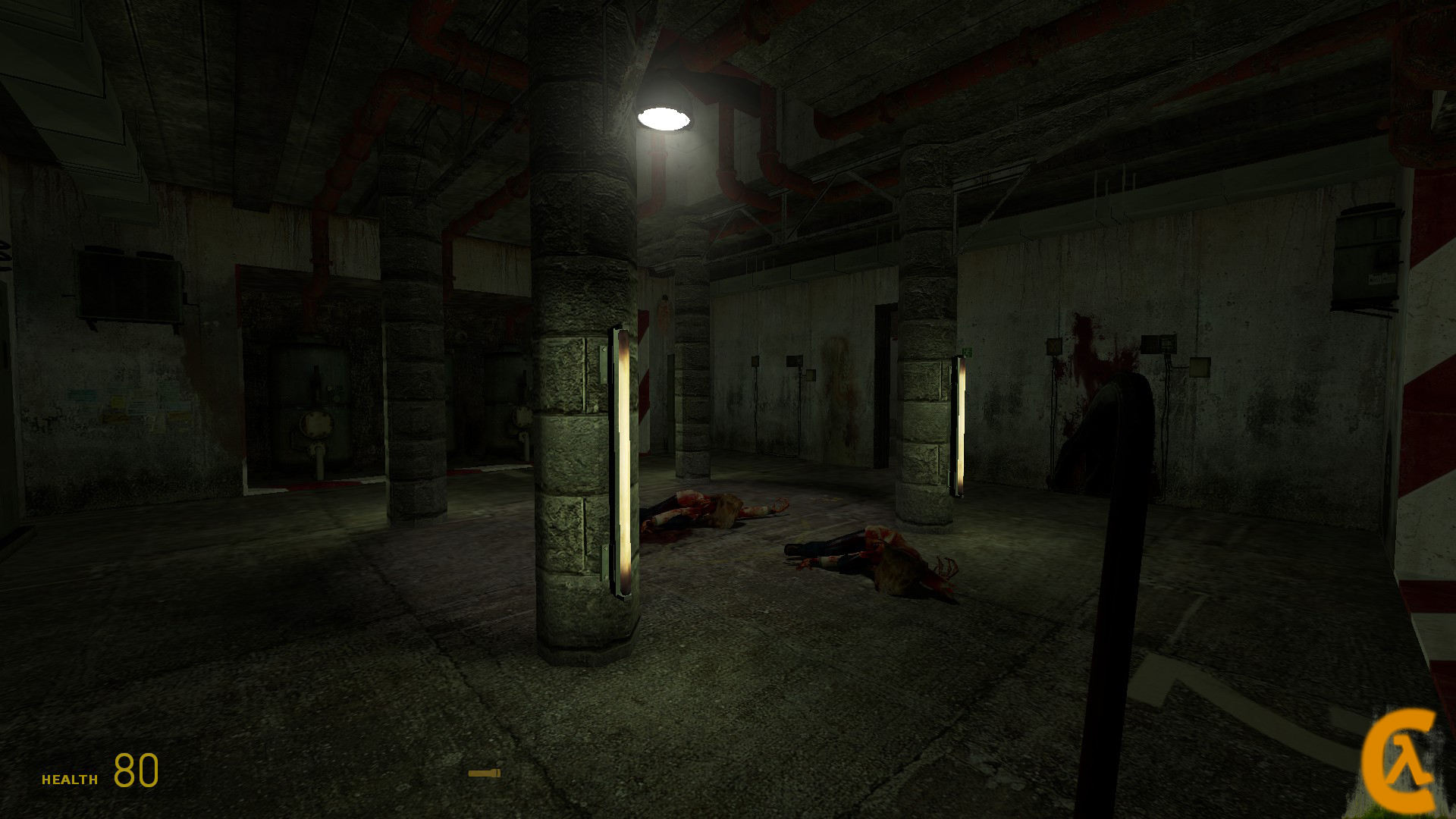 New Map
Following those images are some shot of my newest map. As you can probably tell, this map has much more atmosphere captured by the lighting as well as much more detailed geometry. This comes with the help of a new member for DreamGear Productions! He has certainly helped with some of the little issue I've been having with lighting bugs and things of that nature.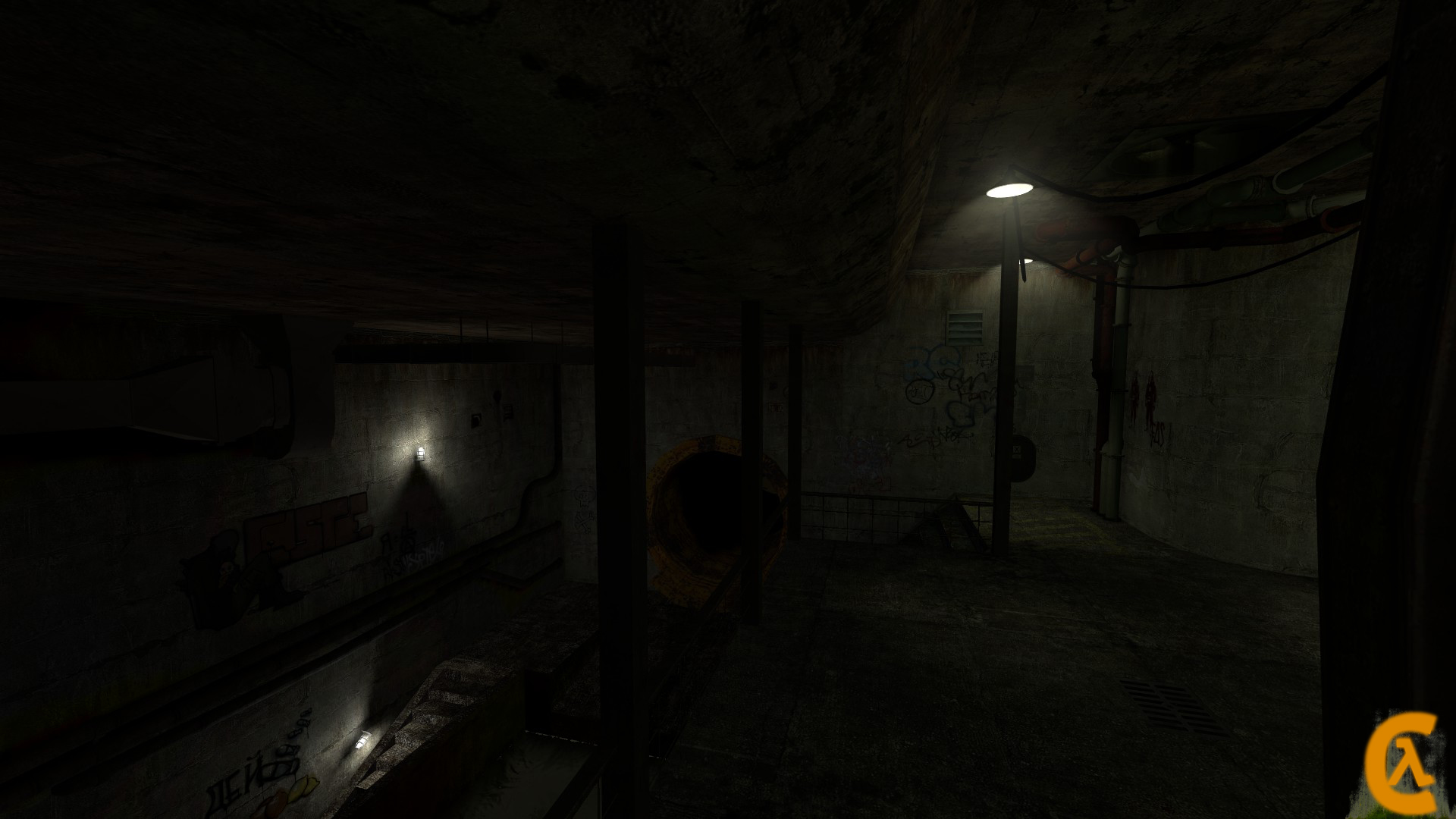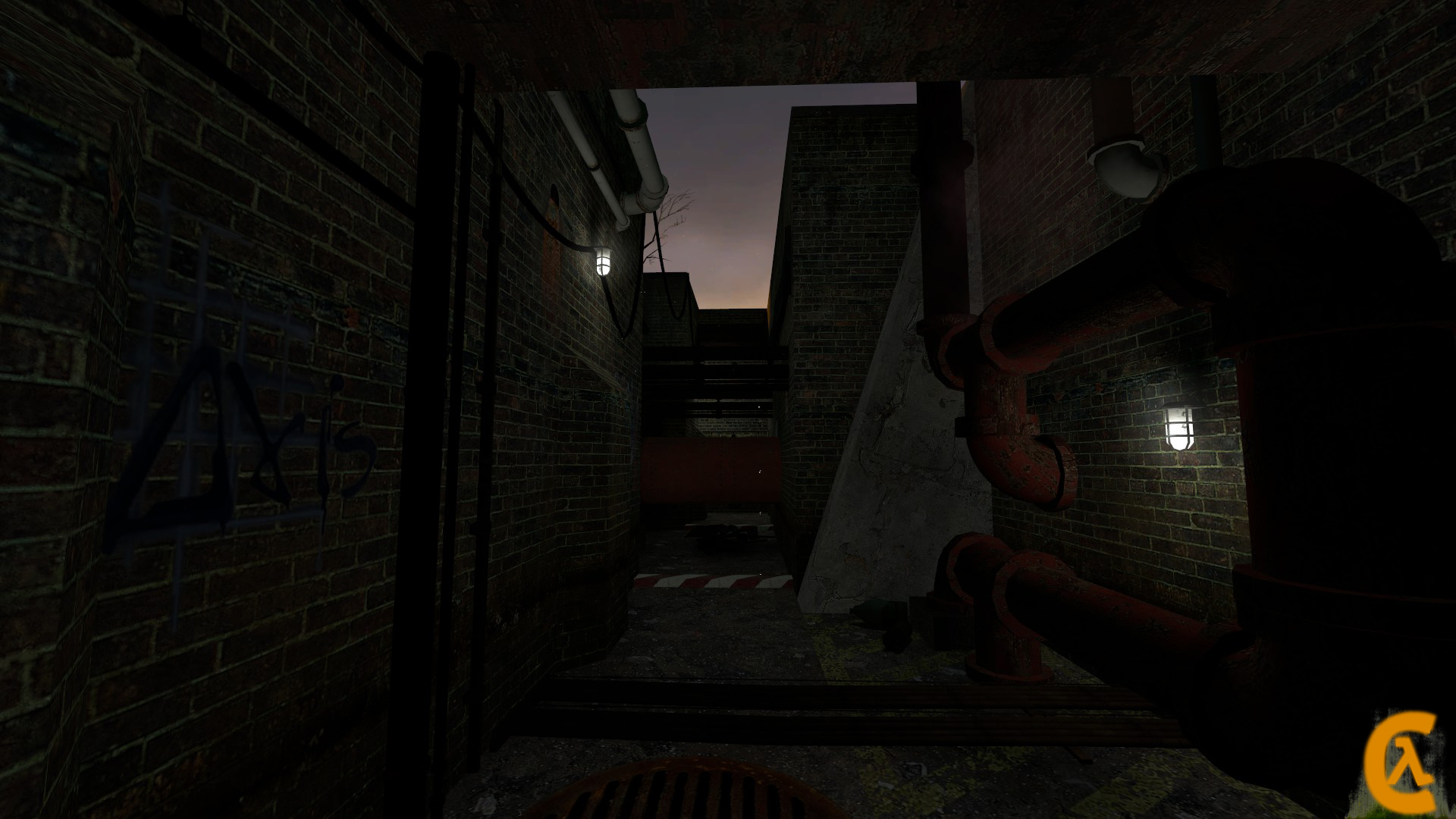 Some other things to note are all the little watermarks on my images, so that's pretty neat, huh? I've also changed the story to be a little more humorous, I suppose you could say. I also feel as if this story is less ambitious, which is good considering my lack of a full team and the like. This story can be told without custom voice acting, is a lot of what I mean here. Also, I'm intending for an original ost for The Canals, so stay tuned for that. I can promise that it will be awesome if everything works itself out. Hopefully I will have three or so completely original songs for you all, which is very exciting.
Again, I can't stress enough that here is a lot of alpha imagery of my maps on the DreamGear Productions homepage, so please check that out. Feedback on that stuff will definitely help my work in the future; that means you will get to play a better mod overall.
On a side note, I was on my Steam profile when I noticed I had recently passed a huge milestone. It isn't really relevant to the mod or anything, but 1,000 hours of working in the Hammer Editor is quite the achievement, I think.

Thank you all for your continued patience of this extremely extended break, I hope this update was worth it for all of you. I'm off to spend the rest of my day in source, off to 2,000 hours.
Thank you,
Reeze The Vampire