This past week has largely consisted of manually laying cables around the ship. An additional 800 metres worth in fact, which means we're now up to a total of 4km of active cabling! The lights in the first corridor ring on decks B through G are now entirely powered by the electrical system, and from this point, it shouldn't take too much longer to fully cable up the rest of the lighting across the whole ship.
Having what will easily end up being over 10km of cabling might sound insane, but this is an example of what we mean by having a "fully simulated" ship. If you're playing as an Engineer this should translate to depth and complexity never before seen in a space sim, but don't worry if that's not your thing, the non-Engineer roles won't need to care about all that technical stuff.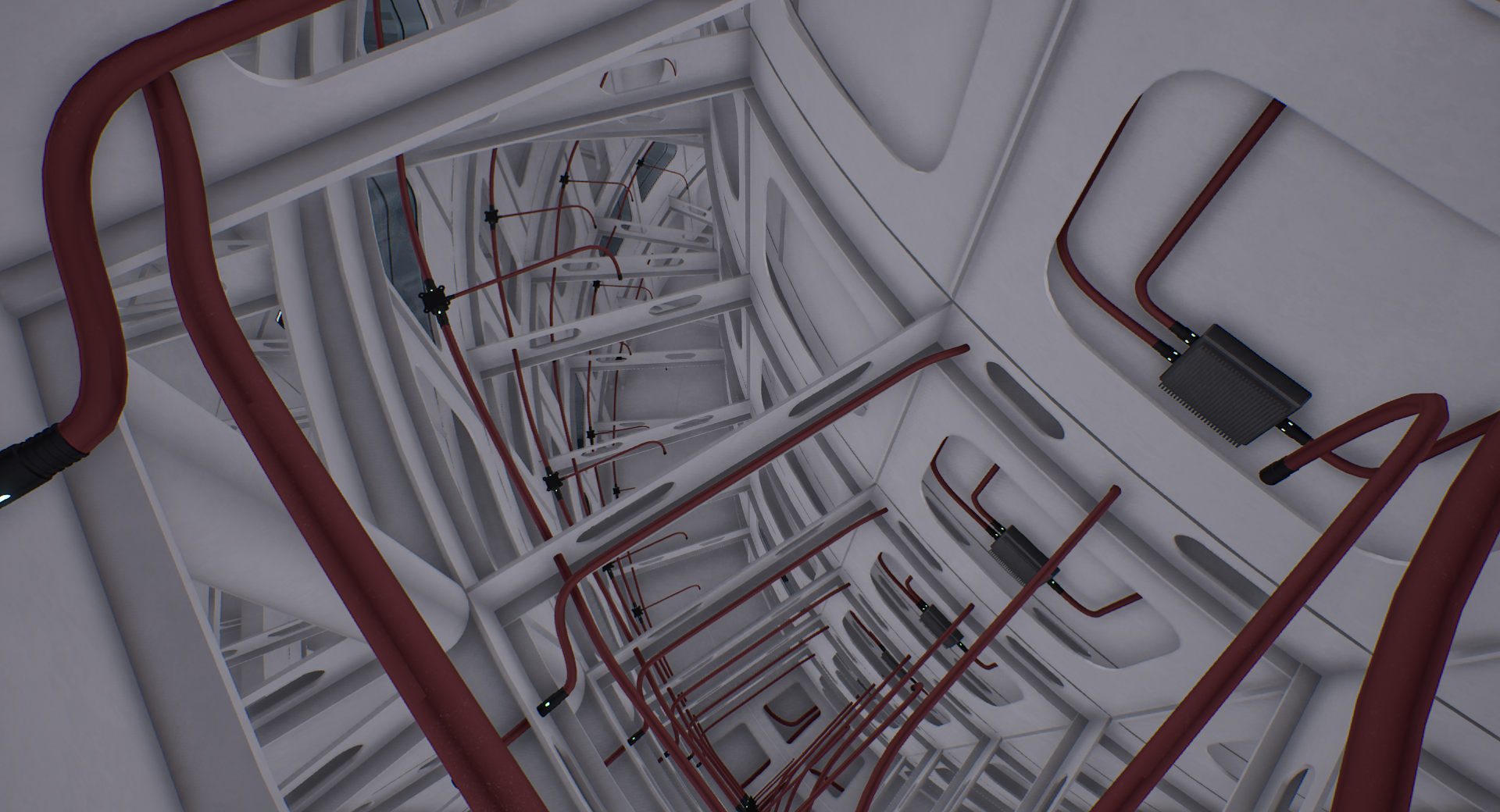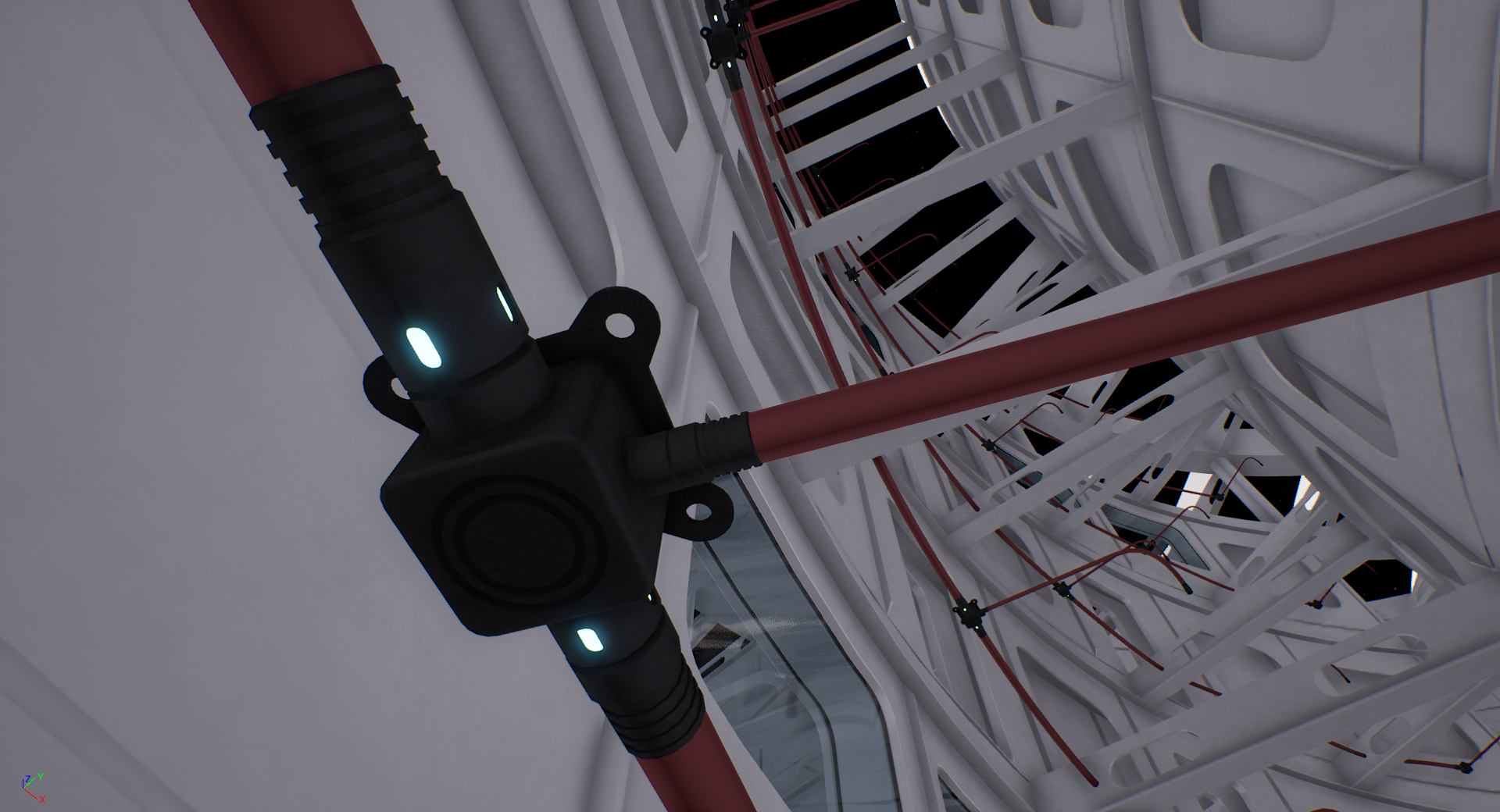 I also started replacing some of the default cubes with actual meshes for the cable connectors, which brings us one step closer to the final design. Small junction/breakout boxes now provide easy connection points for end devices, and I'll be expanding the range of these over time to suit all of the cabling requirements.
While I was laying cables it became obvious that my initial routing layout wasn't optimal, so I've made some changes to how and where the main feeds arrive at each deck. I also needed a good way of being able to control the lights directly from the corridors, so I went ahead and started putting together some crew information screens. Right now the lighting controls are temporary, but in the future, there will be a separate restricted tab for Engineers to control devices on each deck, in addition to being able to check the status of things.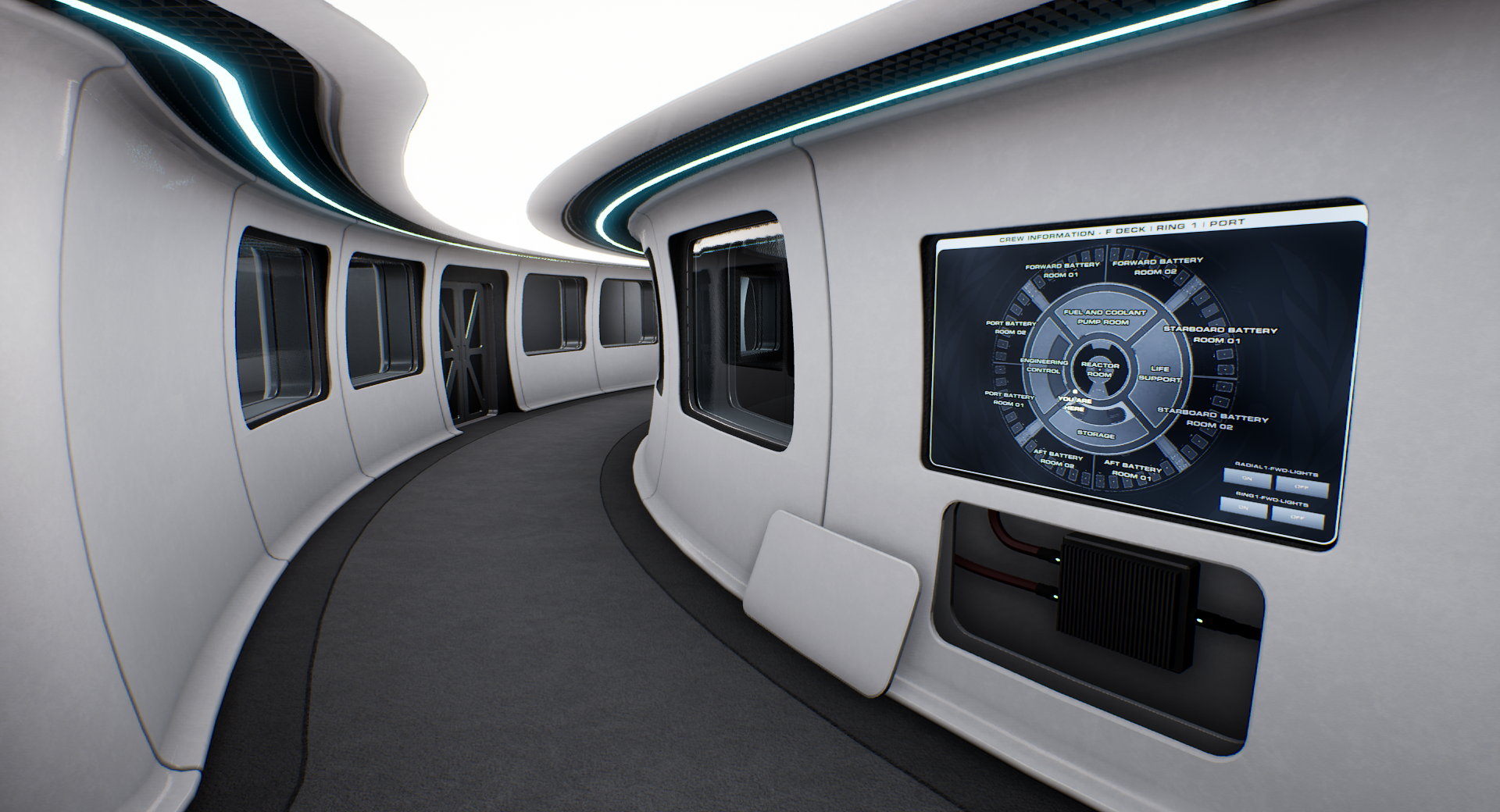 As a general rule, however, screens and terminals outside of Engineering will largely just be for displaying information. Aside from turning lights on and off, if you want to do anything drastic (like kill the power to every light on a particular deck) you'll need to actually go down into Engineering itself.
Over the next week, I'm hoping to get every other light on the ship cabled up, and after an optimisation pass, I can then start work on the reactor systems. Being a massive nerd, I'm particularly excited about the "cold and dark" startup sequence for the ship. It's one of my favourite parts of commercial flight sims, and I intend to make the process just as deep for Starship Simulator.