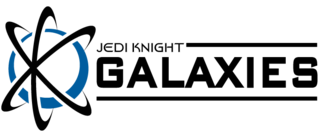 We have been in development for around a year now and are progressing smoothly, however this project is no small task, and it's safe to say that we still have a long way to go in it's development.
We are always on the look-out for new talented people to join our team, but at the moment we are especially looking for people in the character / creature modeling area. Character modelling being such a huge task on its own, given our goal to achieve a large amount of customization possibilities for players, it really makes it something we need to get a few more hands working on, this year.
So if you're a modeler, and think your up to the task of creating the next star wars monster for Jedi Knight Galaxies, or perhaps creating a new species option for players in character creation, then don't be shy.. submit an application. If not, perhaps you know someone who may be interested?
The Jedi Knight Galaxies Team always has and always will continue to build the biggest, and most amazing modification this game has ever seen, and you can help it happen, whether it's by joining up as a developer, or simply by registering on our forum and showing your support, and sharing your ideas.
As I said above, we are always on the look-out for talented people, so i you want to join up, follow the link below and submit an application. (please read the application instructions first).
Help us make 2010 a great year of development, and spread the word.. this is the future of Jedi Academy... and it's time for every one of you to become a part of it!
Remember; a little support goes a long way!