Hello.
I'm Betamaxx,one of the creators of Project Zombie Strike 2014 mod for Battlefield 2
Today im really glad to announce that Im back to revive this ambitious Zombie Mod Project
Lets start the new that i got in the meantime of getting the control over this mod
New Developer: Instant Flashback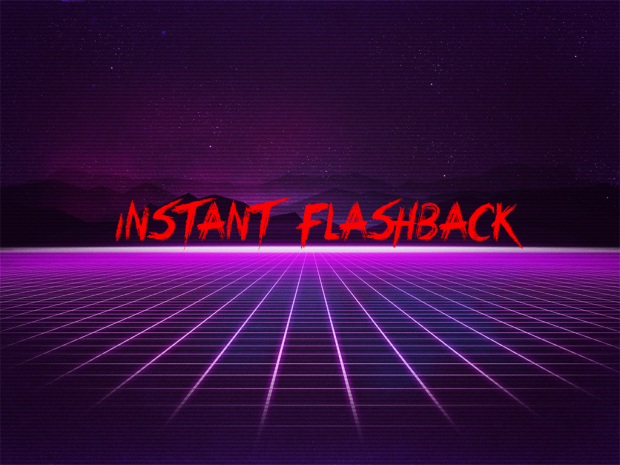 First to start with the news is the fact that the Zombie Strike studios sadly got disbanded while the decay of members had affected us badly. From behalf of Instant Flashback,Im really sorry for this to happening.
Because of my actions and leaving alone just a single person to make the modification,this unpleasant disbandage happened.From this point,im going to give my apologies to everyone that was let down by announcement of "Cancelling" the modification. Team required a break from work,and I hope you can understand this.
What is going on from now on? Answer is simple,the development of the modification continues from the point it ceased to be produced. It took me several weeks to get contact with the former development teams to gather the necessary assets and experimental builds to continue the work-over the mod
For now,my target is to bring back the former developers into this new group as the leader and achieve the goal of completing this work in progress modification. Of course it will take a while for me,since more than Half quit for good,and I cant find ways to contact them at the moment
More about reformation of the team is coming soon.
The Rebuilding Problem: Project Zombie Strike 2014 Version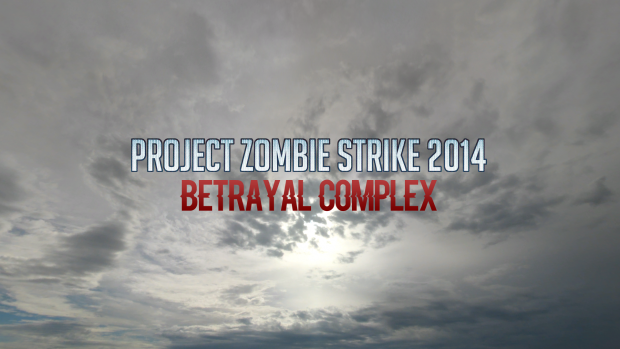 Since the introduction of Betrayal Complex Update,the modification started to fall in quality
The last drop however was the problematic Legacy Times DLC maps that failed to work on latest release
As I got the Experimental Build of V2.0,which targets to introduce more content to the mod,i found out that absolutely everything got broken,up to the point where everything became a mess of corrupted and/or degraded content that had to be remade,repaired or removed from the files
To sum up this part,Version 2.0 release is going to be post-poned until 2018,until we remake the assets propery to the point where the gameplay wasn't such a buggy and crashing place
Me being alone will take at least 2 months to fix each individual file,and reinstate the lost materials
Please stay tuned for updates,because with each refresh and repair of the modification,some news will release at random times. Meanwhile,you can check-out the Extension Pack No.2 restore and updates!
Beta-Testers: Recall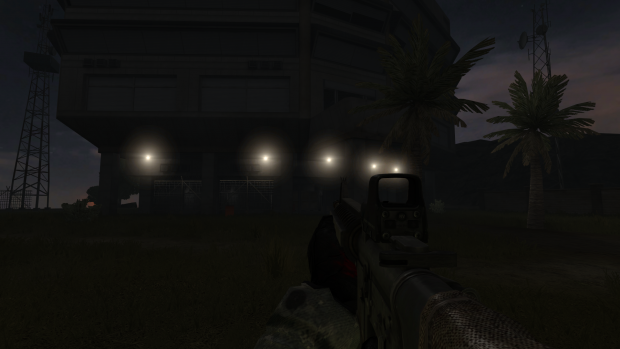 While we had gathered a team of Beta-Testers,like previous times,we didnt release a proper Beta to them
Im really sorry to hear and even speak this,since i wasn't aware of this problem during "Noobkiller2" era of Project Zombie Strike development. Since most of the Beta-Testers quit after the gathering and some releases of the mod,I must take the action and make a Recall of previous testers and more
I'm cleaning the list for Beta-Tester places within the team,and I announce:
Beta-Testers for Project Zombie Strike 2014 are Required!
From the time being,we are gathering a team of 5 people willing to play a work-in-progress and broken build of the mod.Its essential to have feedback on the problems that the gameplay undergoes

Requirements for joining the Beta-Test Team:

1.Be experienced in bug-hunting
Always use Windowed-Mode,check every-single feature introduced,weapons and much more
Required at least knowledge to at least report the issues

2.Be Useful to the Team
Don't be inactive and start the beta-testing on time
Reports must be at least in a week,and details where they should come will arrive via PM
Beta-Testers inactive for 2 weeks will be excluded from the testing range

More Requirements will arrive with the help of Group Private Messaging
Leave your information and interest over Beta-Testing in the comment section
I will review each comment and contact you in relation to this initiative
90% of these are Google Translate,My Romanian is not enough to compensate.Im sorry
The Future of Project Zombie Strike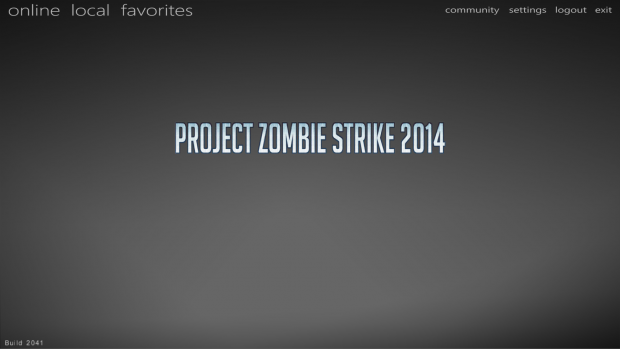 Now related to future content,planned to release of Project Zombie Strike 2014,what is coming to the Zombie Mod that now reaches 3 Years since the announcement,and 2 since release?
First up: 2 New DLC's and 4 Major updates are targeted for the mod.With this type of schedule,I will extend the life-time of the mod until Year 2020,and that is a lot until Battlefield 2 reaches its end of life
Some content packs where already revealed during the times of Zombie Strike Group Decay
Im going to change the content slightly,to accomodate the players more,than it was set in the plan list of current mod.
For now the upcoming Version that is confirmed from me is: Version V1.7
Itself will be a cleanising and restores of the current build
Well,thats it for this major update and comeback
Instant Flashback is taking care of everything that previous studios failed to manage
In the meantime,you can check-out other projects that I managed to revive for the past months
This was Betamaxx,see you later pals