Hello followers,

Lately our news has shown content mostly for the general purpose of the mod or some changes to the High-elves. While we are very proud of what we have achieved and the feedback we had, our main focus in the coming updates will switch back to the Mirkwood faction.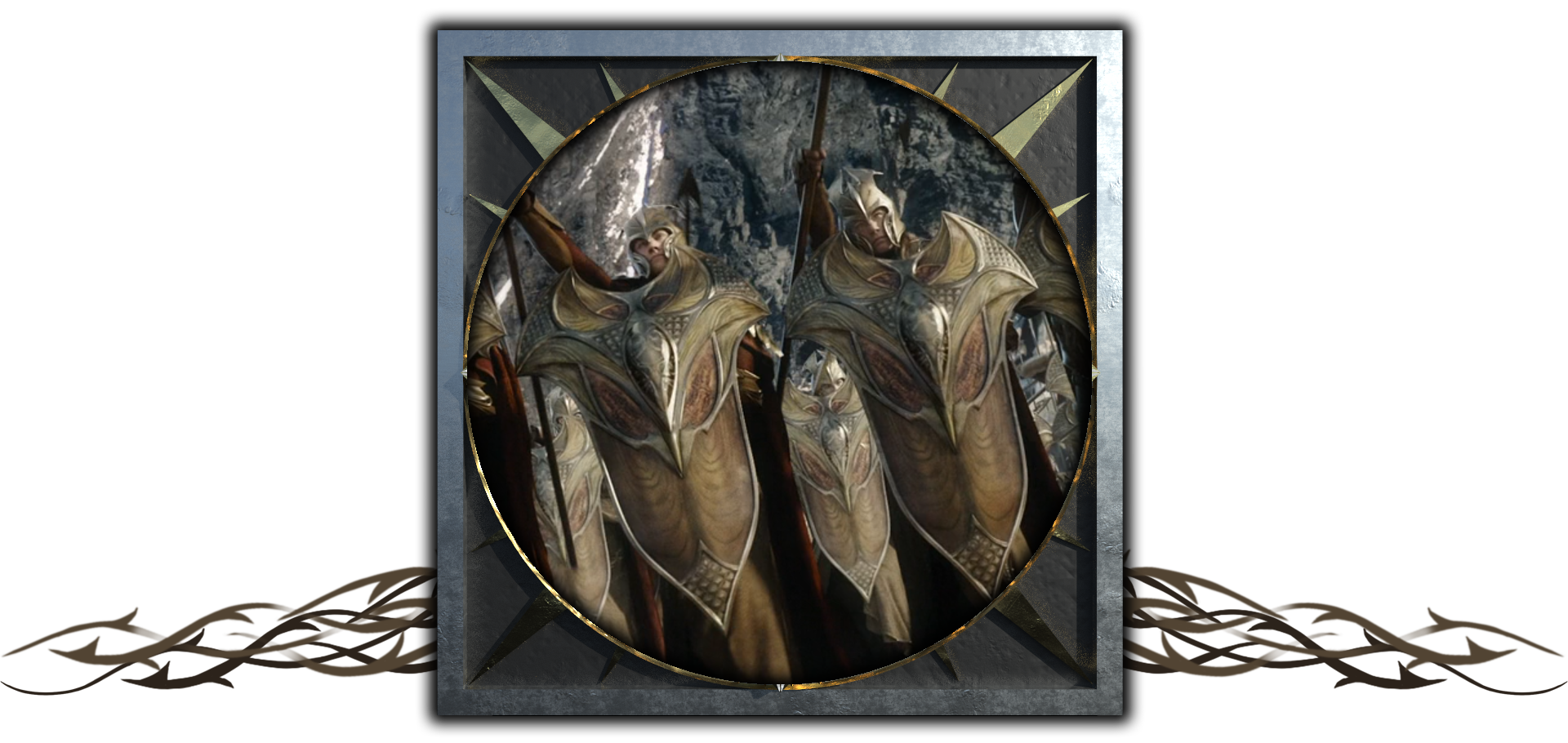 Heavy Armour Wardens
Today's spotlight will be filled by our soldiers armed with elven spears, whom we call Wardens. More specifically, we will explain you a bit how the unit function while equipped with heavy armor and show you a video on what brand new animations we have added to their specific ability.

Long ago, we have unveiled how the units within the faction work, separating them into battalions of specific weapons: bows, spears, swords. Moreover we unveiled that the Mirkwood faction will have access to 3 types of armor: light, medium, heavy; each will impact the units capabilities in battle. I think it's time we get into some details.

We start with the Heavy Armour Wardens.

Generally, every unit that has been upgraded with Heavy amour will have access to 2 specific abilities. One is an active ability while the other is a formation change. The active ability can be used only after their king and leader, Thranduil, will reach a certain level.

As active, the Wardens will have the ability to charge and knock-back enemies to quickly reach and clear strategic position or to cover archers from cavalry.

As formation, the Wardens will sacrifice damage and speed to boost their defense capabilities and their resistance to cavalry.

For the formation we wanted to bring more of the movies into the game for a more immersive game-play and to really show that elven grace. Not to mention I always found the game was lacking some truly beautiful elven movements. And we made a video!
I hope you enjoy this sneak-peek into our new faction. This is all for now but more news about Mirkwood will come in the coming weeks. You can share your thoughts in our discord channel you can find the link on the main moddb page. Also, we share there bonus stuff in the #sneak-peek channel for the very curious ones.
We are still looking for an intermediate coder to fill up our ranks. If you are interested, contact us.
Sincerely,
NewErr and the Wars of the Firstborn team