The day3 level of the game comes with new systems, enemy type, and weapon add-ons to fight with them. It's a night level with low visibility.
Additionally, the player is severely crippled because most of his soldiers are wounded and will unlock over time.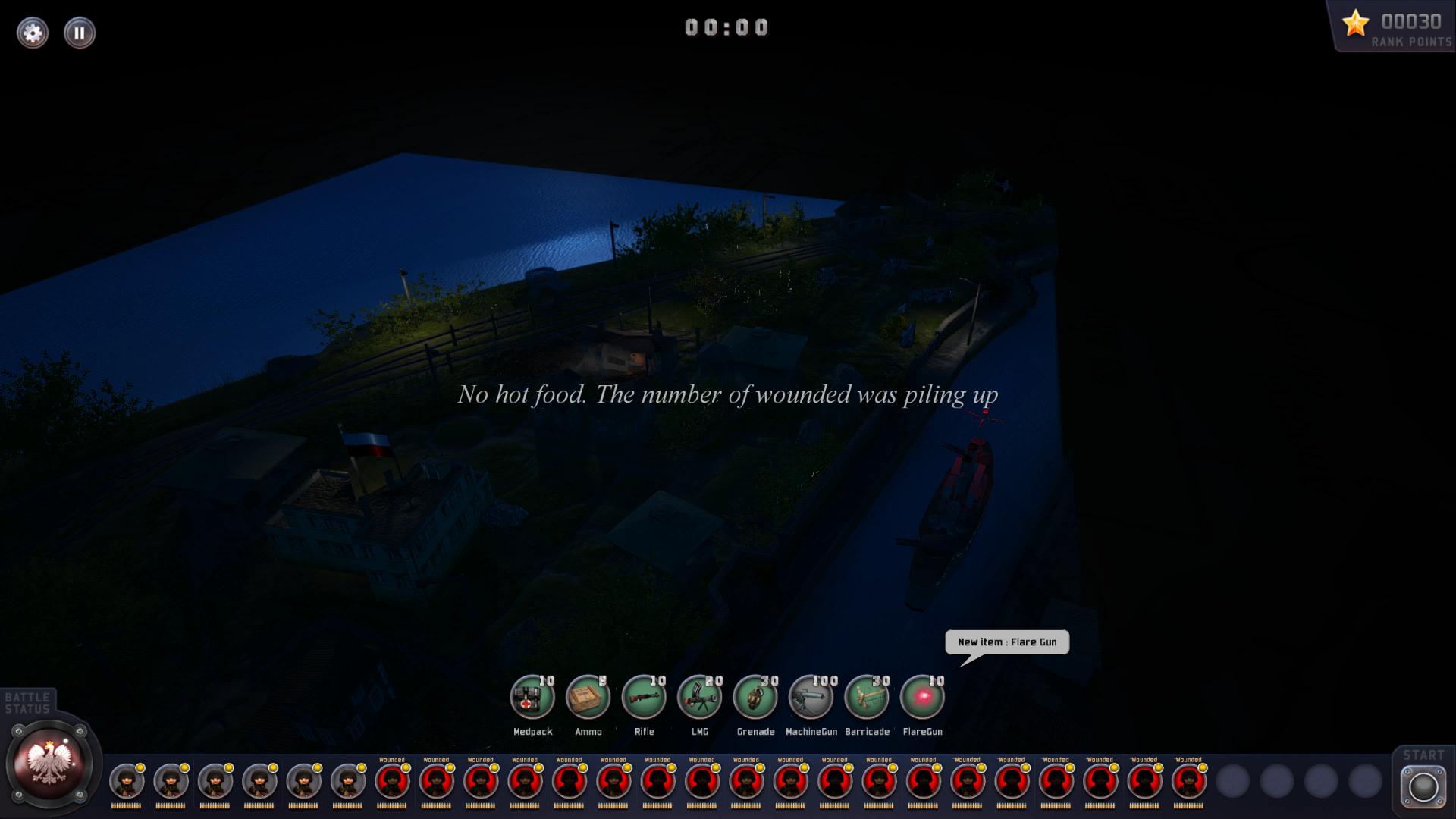 Interestingly, the player starts with a new item 'Flare gun'. As in this level, the enemies don't show their health HUD to spot them in the dark. Their health HUD is only visible if they are shot. So, learning the usage of Flare gun becomes absolutely essential to survive this level.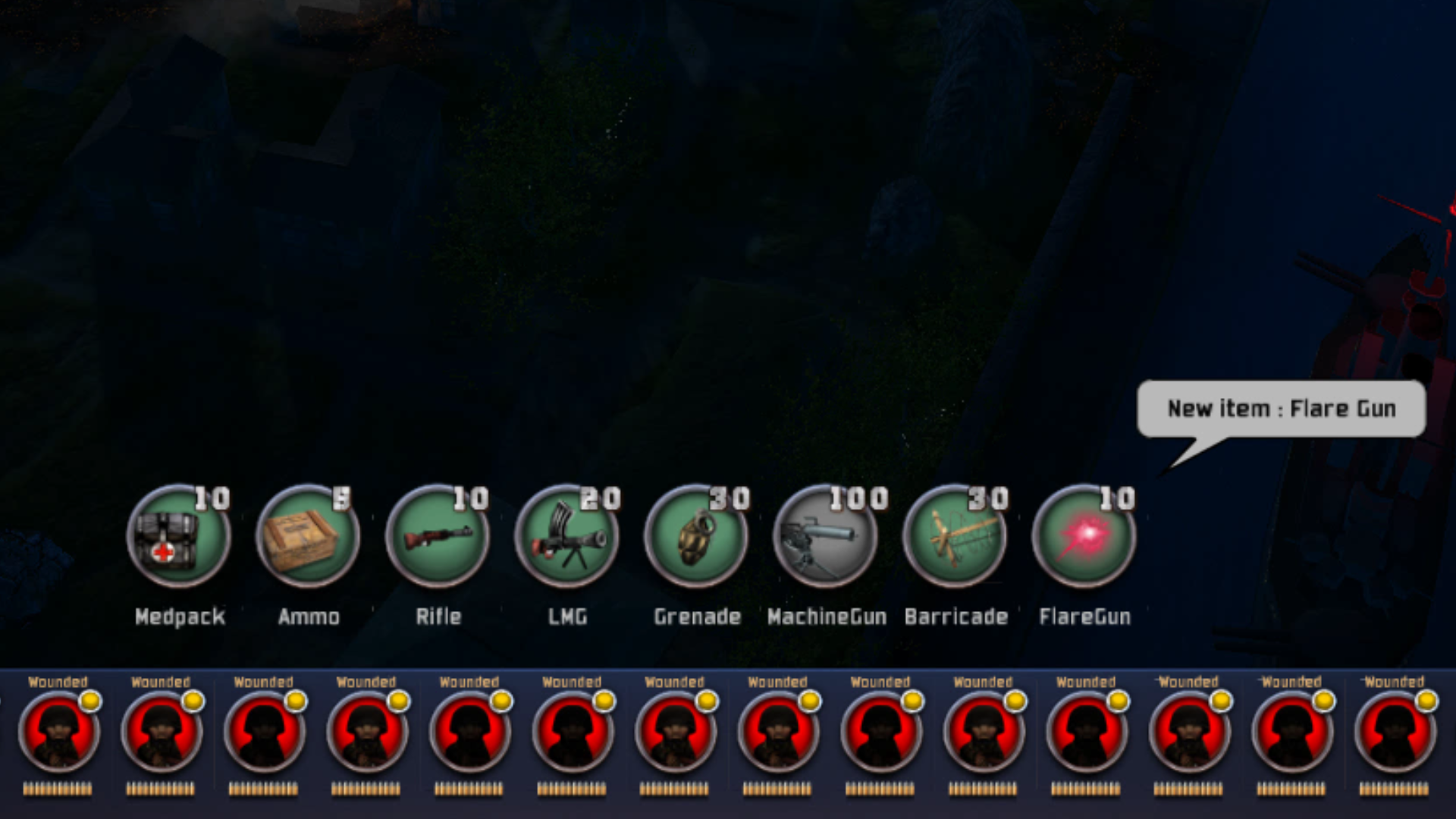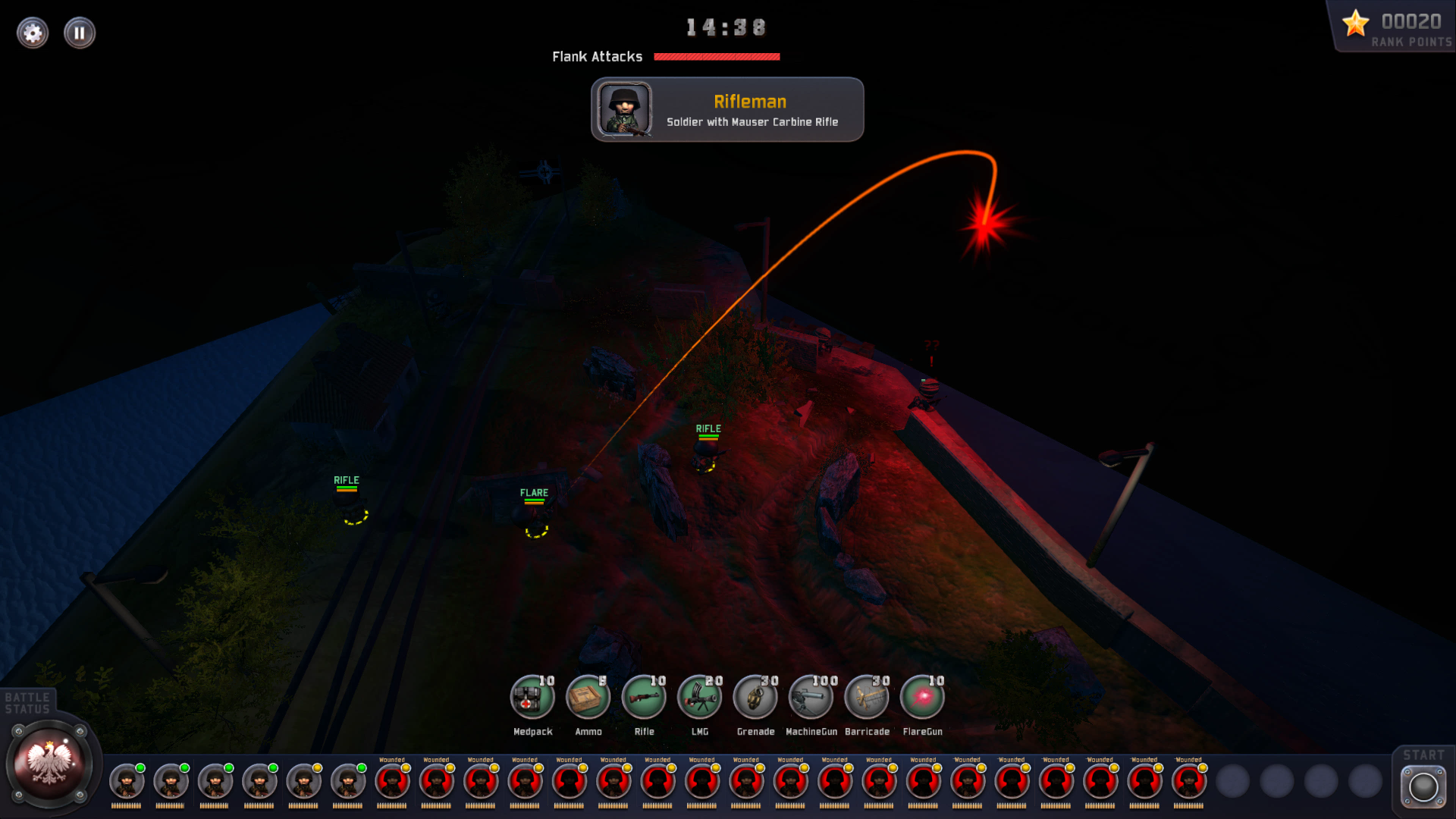 In this level, a new enemy type is introduced. The flamethrower. They are powerful and tricky to put down. A Squad with the right combination of grenadier, rifleman, and flaregunner is needed.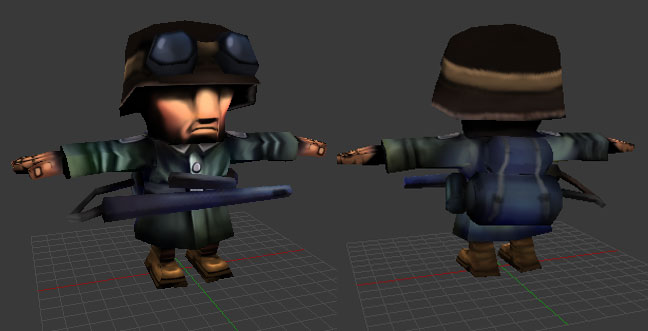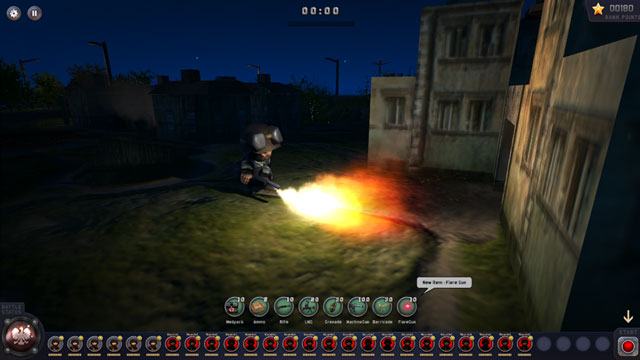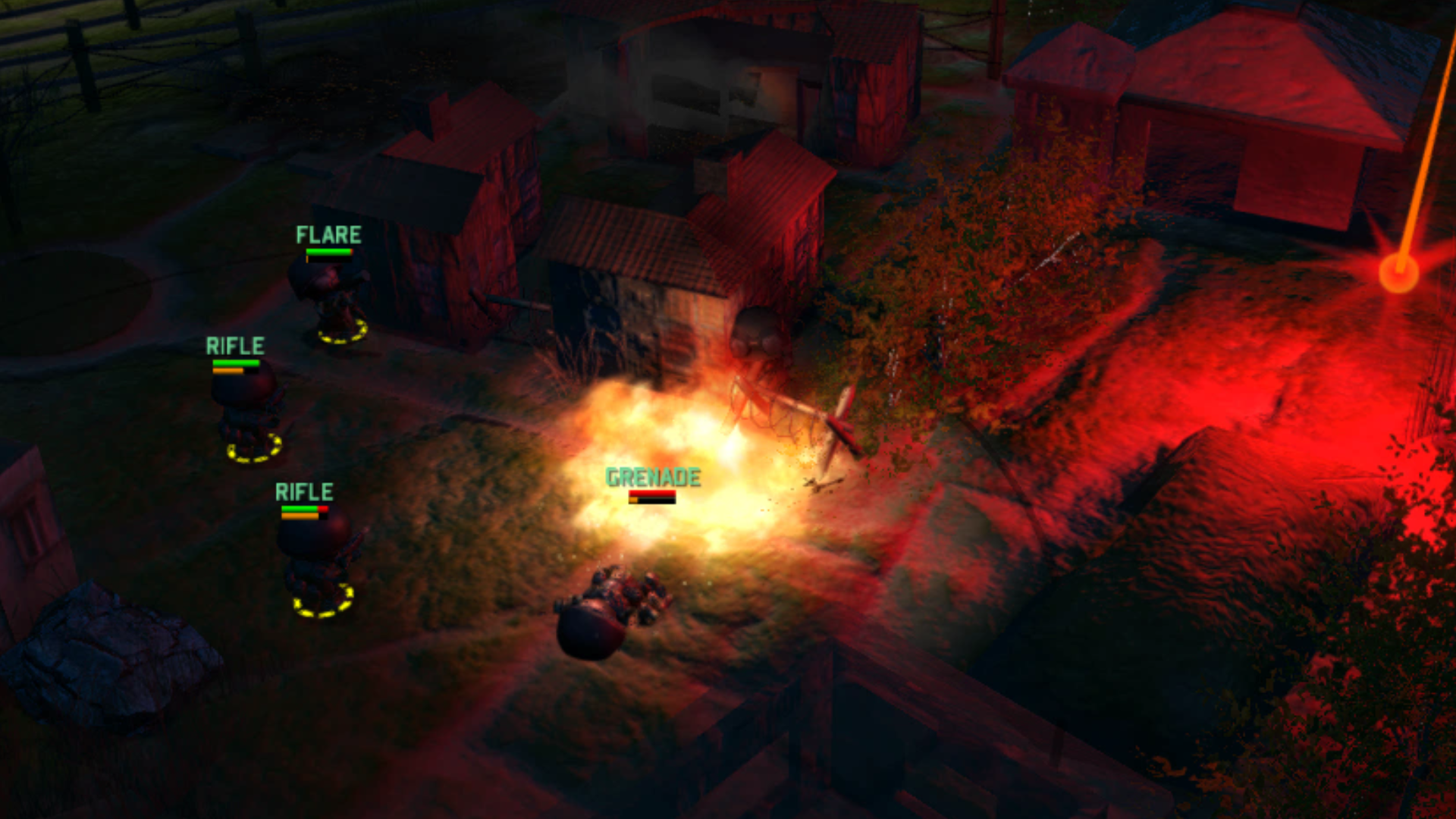 There are some more surprises in the level that can really force you to rethink your strategies. But, enough spoilers. Have fun playing.
- flying robot