Warfront 3.2 Patch is Released!
---
The new patch for Warfront hits the download section today, so be sure to grab a copy!
Remember, this is an INCREMENTAL PATCH, and requires Warfront 3.1 Full to operate correctly!
The changelog is listed below, as well as a few shots of some of the new content! Enjoy :)
Bug Fixes:
Added missing vehicles to land repair buildings:
--- GMC, M3 Lee, Grille (SP), Hummel (SP), JagdPanther, Stug 3B, Stug 3G Early, Stug 3G Late, StuH 42
Fixed sound loop issue with M3 Lee cupola gun
Fixed bad AI code for Coastgun_Bunk_M1 (coastal gun bunker)
Fixed alpha issue with Panzer II wreck texture
Fixed debugger error with MP18 44KHz sound
Fixed CTD issue with Villers-Bocage
Fixed CTD issue with Into the Bocage
Fixed path to missing Johnson LMG weapon icon
Fixed direction of animation for Stug tracks

General Changes:
Adjusted setLodDistance values for Tiger II geometries
Adjusted radius and force on explosion for all bombs
Increased splash damage for all bombs
Adjusted volume of aircraft MGs/Cannons
Added Fallschirmjager Medic & Engineer classes
Added British Paratrooper classes (No4 Assault, Sten Assault, AT, Medic, Engineer, Sniper)
Removed parachute from Aus, Can, Brit, and Brit Desert Sniper kits
Replaced Flak 36 mesh/texture with new mesh/texture
Added Type 4 70mm rocket launcher to mod (uses vanilla Bazooka anim right now, so reload anim is off)
Added Type 99 Magnetic Mine (sticky projectile code)
Added Vickers .303 cal machine gun to mod (deployable kit)
Added Panzer 35(t) to mod
Added Bristol Beaufort to mod
Added He-111 Spawn Rotator to mod
Added Ju-88 Spawn Rotator to mod
Added Bristol Beaufort Spawn Rotator to mod
Added Elefant to mod (1944 Ferdinand modification - modified StuG 3 cupola, hull-mounted MG, thicker armor)
Added JagdTiger to mod

Maps (with SinglePlayer mode):
Added Villers-Bocage back into map rotation
Battle of Overloon (conversion of XWW2_Villers_Bocage: map by Osiris, AI by mschoeldgen)
Milne Bay (conversion of a map from the Lost Batallion mod, AI by SHADOW KNIGHT/mschoeldgen)
Edson's Ridge (conversion of XWW2_Bloody_Ridge)
Pictured below are some of the new add-ons to the 'Front, like the Vickers .303in deployable MG, the new mesh/texture for our Flak 36 (88mm), and the British 1st Airborne Division making their appearance during Operation Market Garden...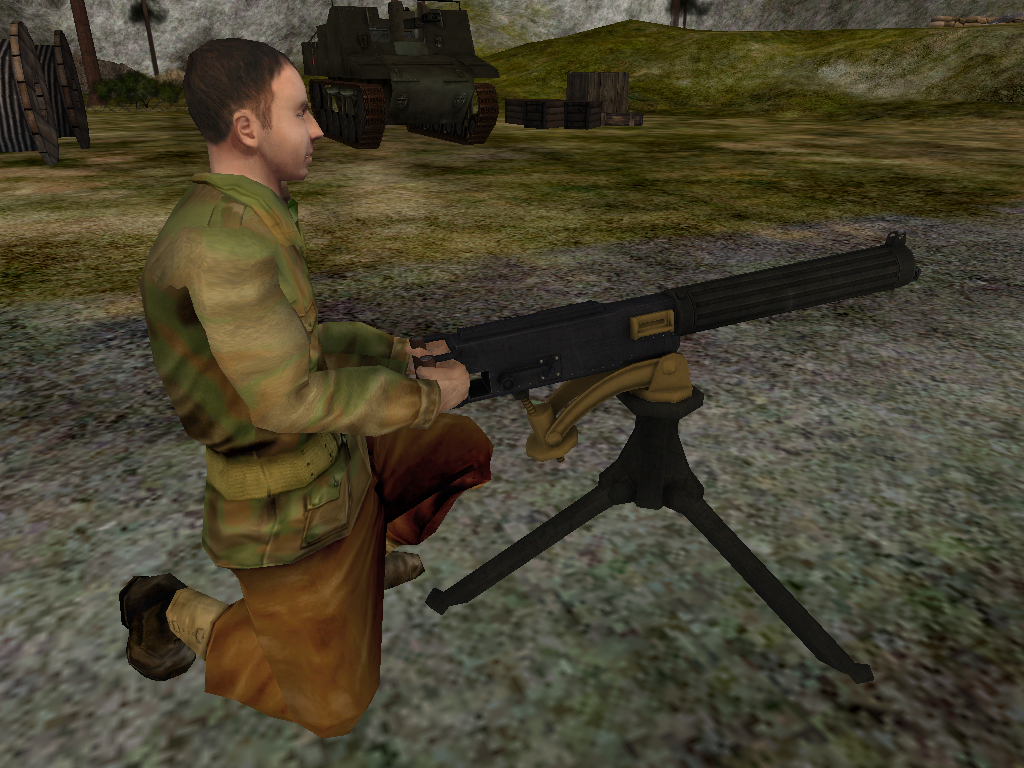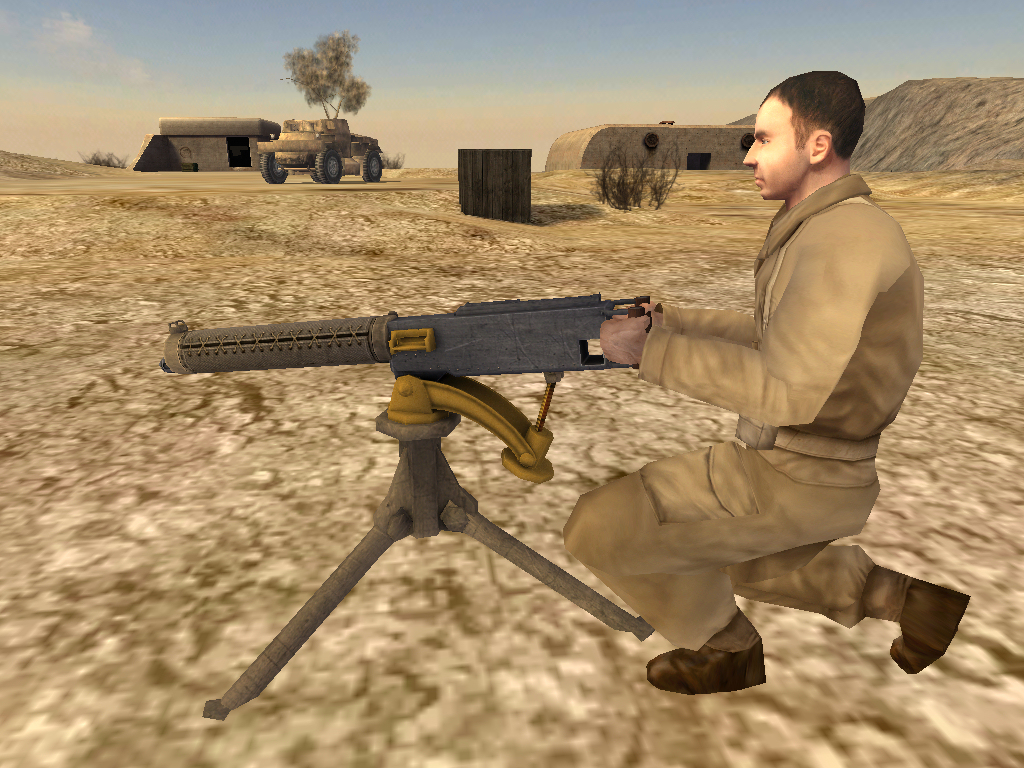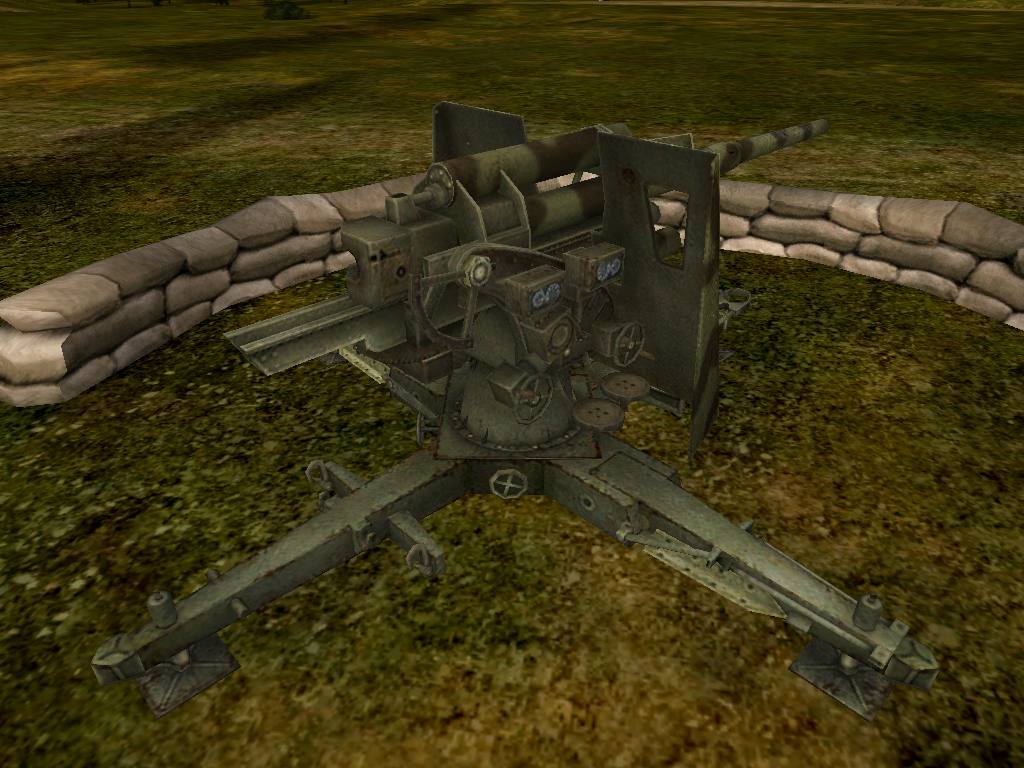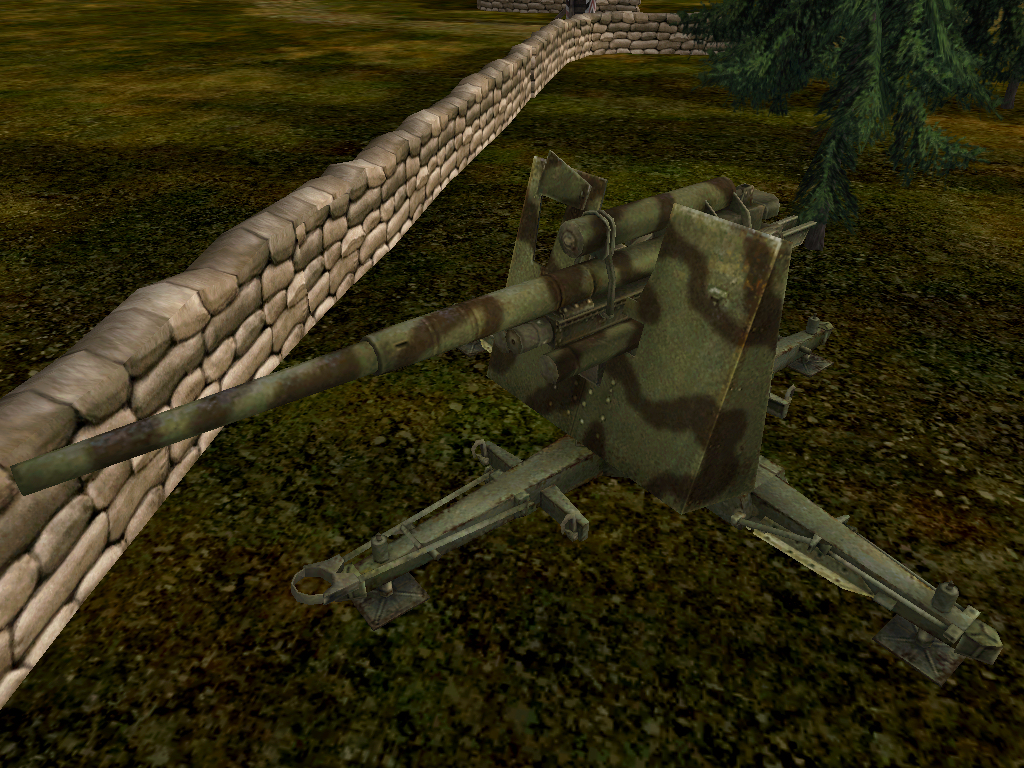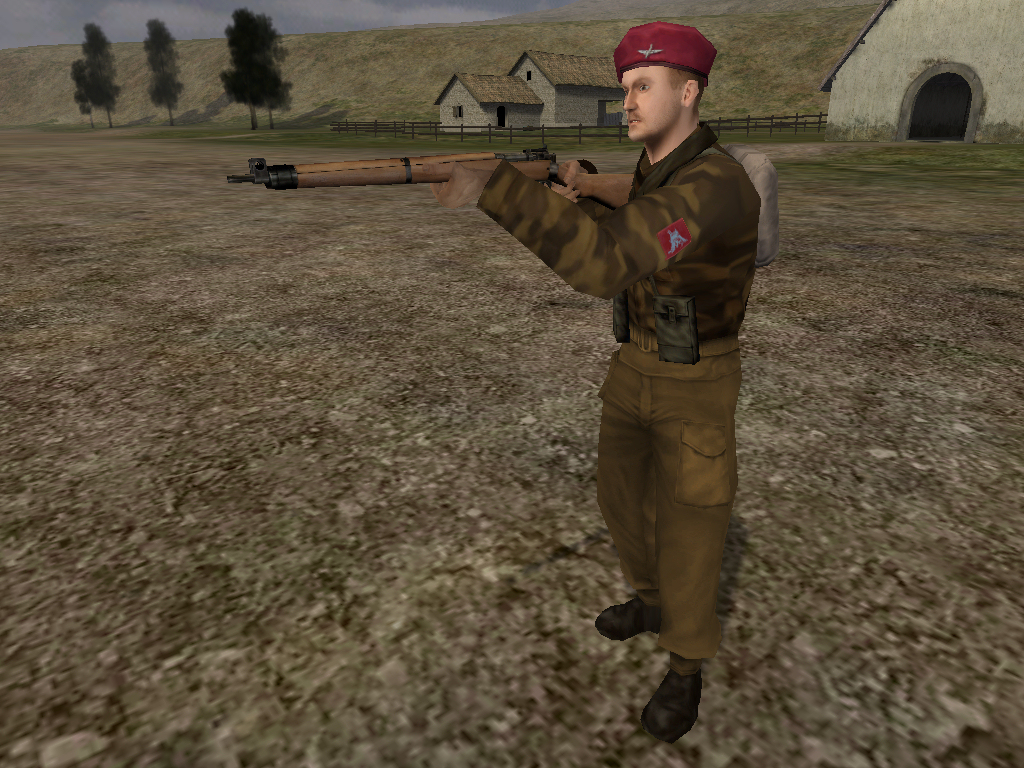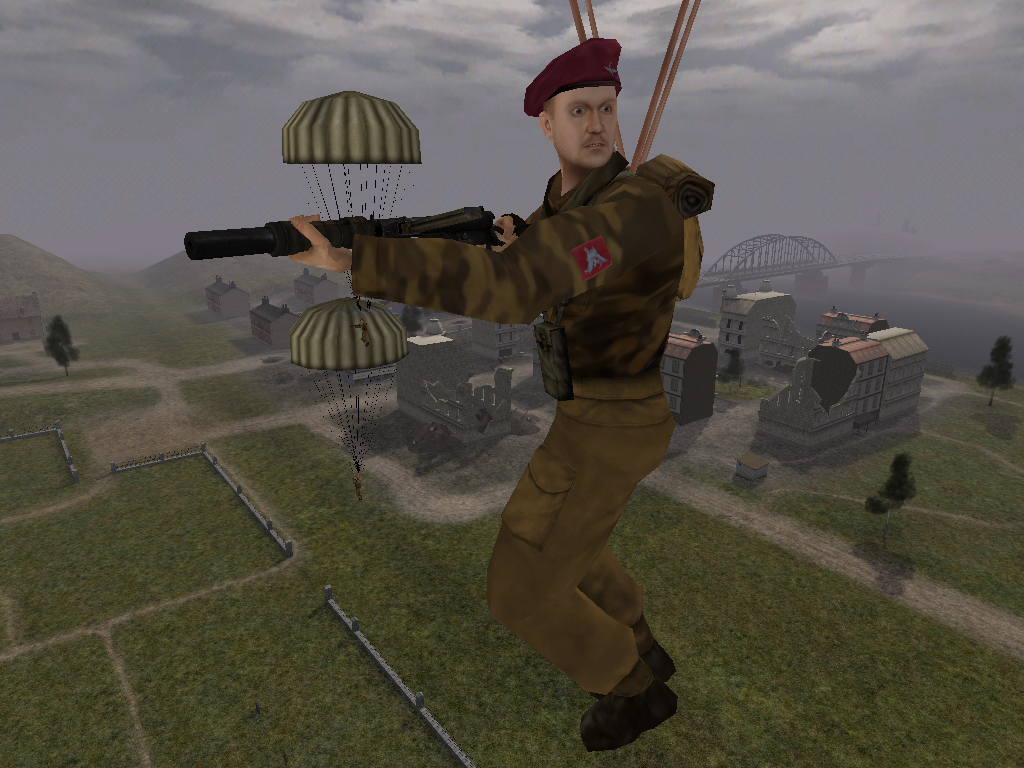 As always, enjoy the mod, and post here with any bugs you run across...I will fix them as soon as possible!
takiwa